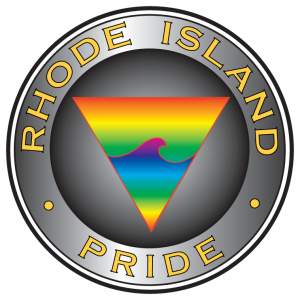 Gay Pride's origins lie in protest, not celebration. And to this day, defiance is core to what Gay Pride is all about.
The first Gay Pride march took place in the West Village in New York City on the first anniversary of the Stonewall Uprising. It was a taking-back-the-streets action against a world in which the gay communities had been abused, bullied, isolated, marginalized and oppressed. Stonewall was a declaration of war against oppression. It will be nice when Gay Pride is a victory march, but we are far from there yet.
It wasn't pride back then. Gay people needed to know their place and keep their heads down if they wanted any measure of safety. Being gay was understood to be a matter of shame. The very fact of our existence was an offense against the public order ─ and remains so today in much of the world. So our part of the existing social contract was to avoid giving offense by remaining invisible. By definition, gay life existed in a demi-monde.
Because gay life centered on families of choice, and the families' living rooms were the gay bars, these places reflected the marginalization of their inhabitants: seedy, tawdry. Stonewall Tavern was mob-run, not surprisingly. Even the mob disliked being associated with the gay world, but not so much as to refuse our money. Politicians made headlines by periodically attacking these homes, with inspectors and vice squads and the police, destroying lives and careers but making political hay among the nice people.
It's Pride because with the uprising we decided to refuse the shame. The world turned upside-down. We're here and we're queer. Instead of hiding, we would parade. Instead of the seedy and tawdry, we would dress up in rainbows and sparkles. Straight parades have cheerleaders and majorettes in skimpy outfits twirling rifles. Our parade has skimpy outfits, but they're Speedos. Our cheerleaders are drag queens. People get offended. But they always were.
We won't take it anymore. We want our homes, our families, our safety, our lives and our loves. Just like everybody else. No more shame. Pride.
"We won't die secret deaths anymore. . . . We will be citizens. The time has come"
– Prior Walter, Angels in America
Bell Street understands pride, and Pride. Join us at the June 21st Rhode Island PrideFest in Providence, at dusk.
– Brian Kovacs