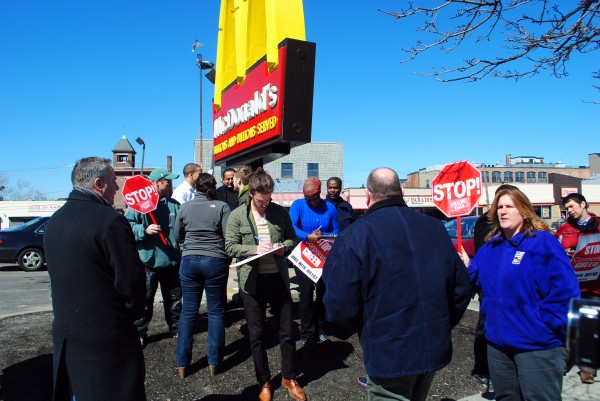 The fight for a fair and equitable minimum wage shifted gears yesterday as protests were executed across the country against "wage theft." Though it's difficult to get an exact number, it is estimated that wage theft protests occurred at some thirty McDonald's locations in cities across the country, including Providence, where about thirty protesters rallied on Broad St.
Wage theft comes in many forms. According to WageTheft.org, "Common forms of wage theft are non-payment of overtime, not giving workers their last paycheck after a worker leaves a job, not paying for all the hours worked, not paying minimum wage, and even not paying a worker at all."
Prominent lawsuits are being filed in California, Michigan and New York, and McDonald's is being targeted "because of its size and position as an industry leader," according to the Huffington Post.
At the McDonald's located at 343 Broad St, participants met outside on the sidewalk and prepared their signs. After a short motivational speech by Jesse Strecker, director at Jobs With Justice, the protesters approached the McDonald's with the intent of asking management to make a commitment against wage theft. McDonald's management refused to answer the protesters and instead locked them out of the restaurant and called the police.
When the police arrived the peaceful protest moved to the sidewalk, where fast food worker Joanne gave an impassioned talk about trying to live at poverty wages while working for an exploitative fast food industry that maximizes profits over the wellbeing of its employees.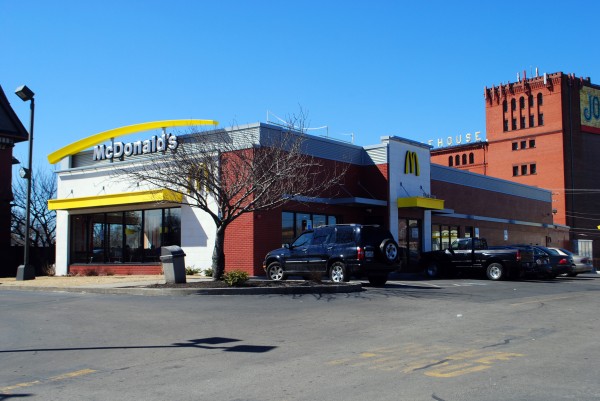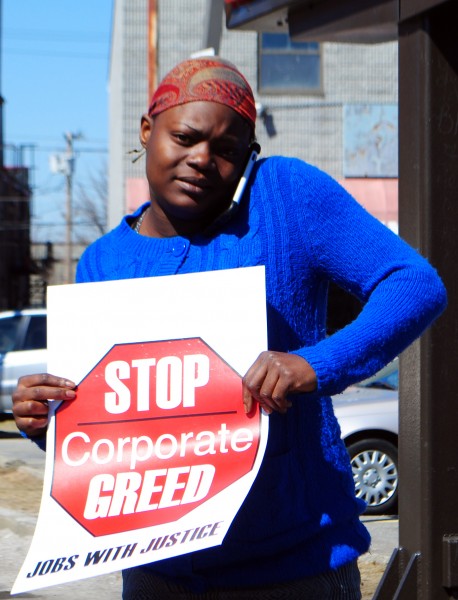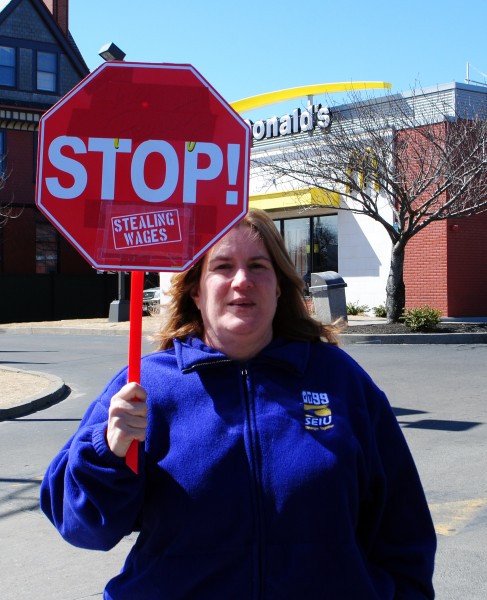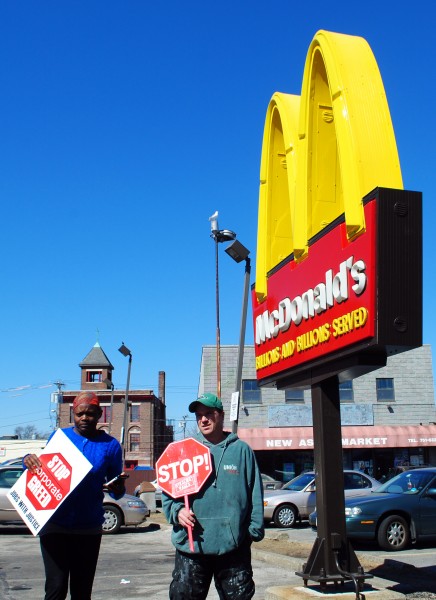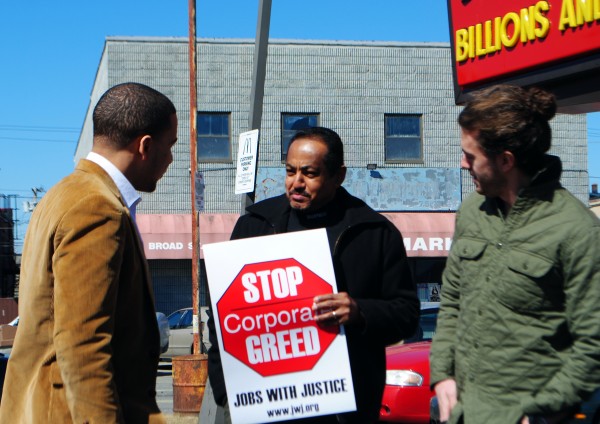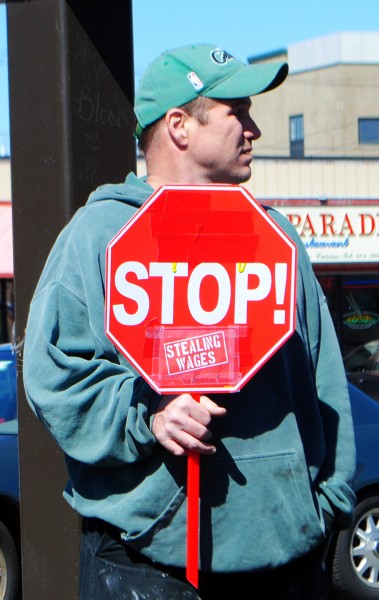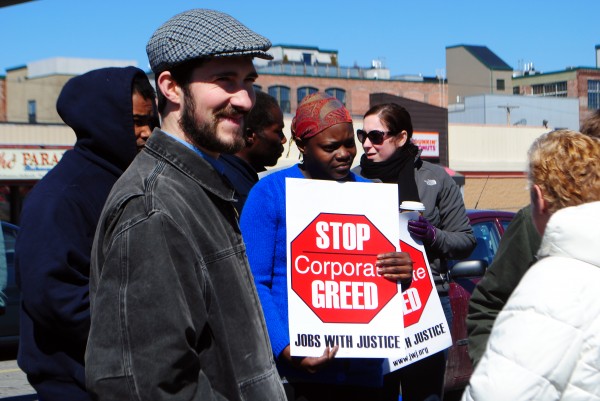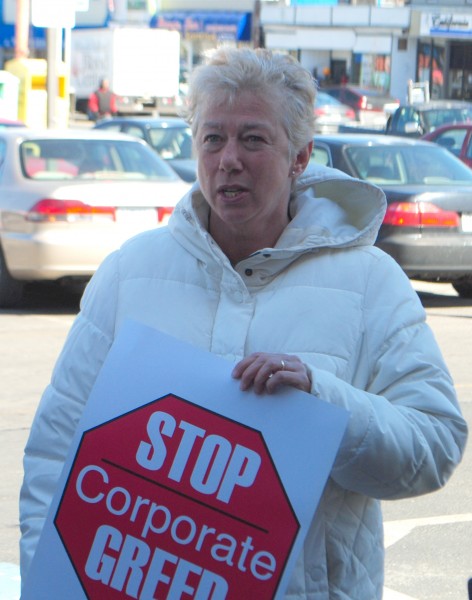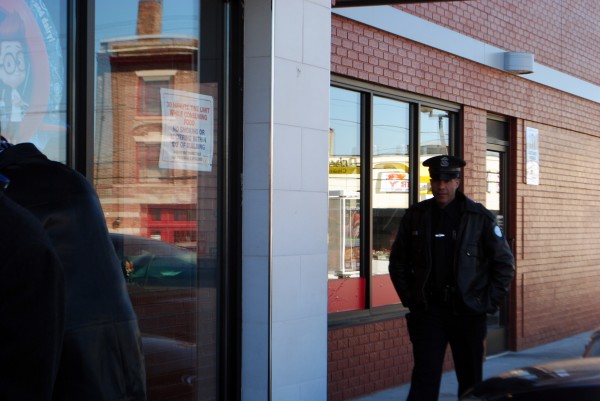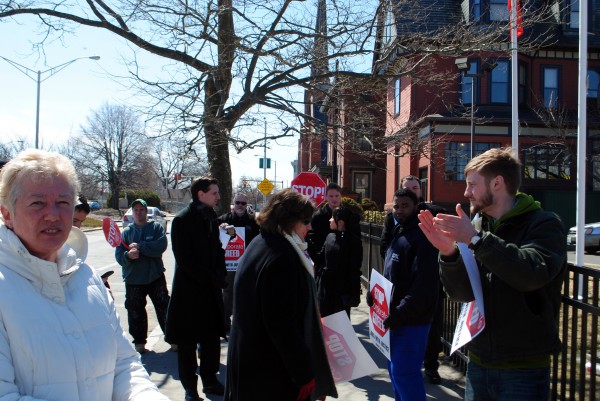 Protest to end wage theft at McDonalds in Providence

,