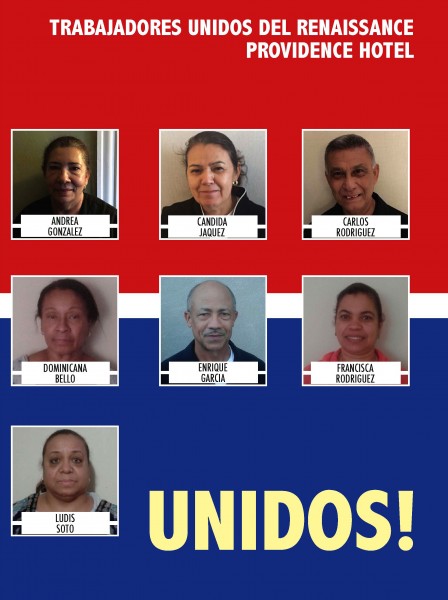 A strong majority of workers at the Providence Renaissance filed for a union election yesterday. The workers expect to win the election and proceed to negotiate a fair contract with the hotel owner The Procaccianti Group. The workers believe unionization will increase racial and gender equity in Providence.
"We are Providence, we want to be heard," said Raquel Cruz, a housekeeper at the Providence Renaissance. "If this hotel company respects Providence, they will respect us."
Said Hipolito Rivera, a houseman at the hotel, "We've been demanding for years that The Procaccianti Group give us a fair process to decide upon unionization. We call on the hotel to do the right thing. Treat us like equals, not adversaries. Respect us, respect the results of our election and negotiate a fair contract."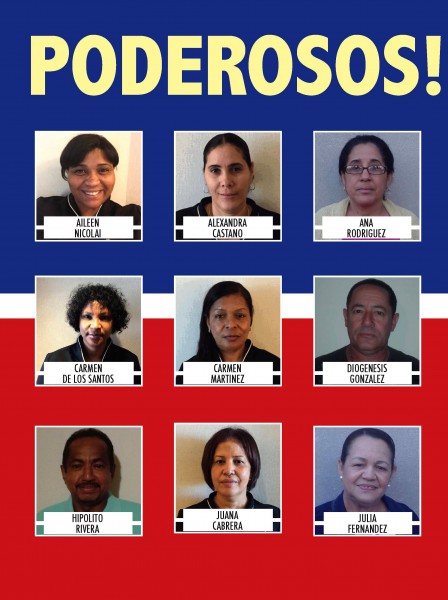 The typical housekeeper in Providence is a Hispanic woman making under $25,000 a year, according to the most recent census information. This workforce earns significantly less than the median income for both white male and female full-time workers (at $52,543 and $44,007 respectively). The most recent union hotel contract to be negotiated by Unite Here Local 217 and Omni Providence specifies that the lowest wage for housekeepers is $15.96 per hour, which would come out to over $33,000 annually.
"I make the hotel lots of money every day.  I should not have to work three jobs just to get by," said Cruz, "I just want to be able to help my child with their homework."
Data shows that union hotels in Providence break the cycle of racial inequity with higher wages and better benefits. Given the demographics of the hotel workforce in Providence, any increase in wages or benefits would disproportionately benefit women and people of color.
Workers at the Renaissance are predominantly Dominican. A poster developed by the workers indicating union support showcases the Dominican flag as a background to the photos of dozens of supportive Renaissance workers.
(This post is based on a Unite Here! Local 217 press release.)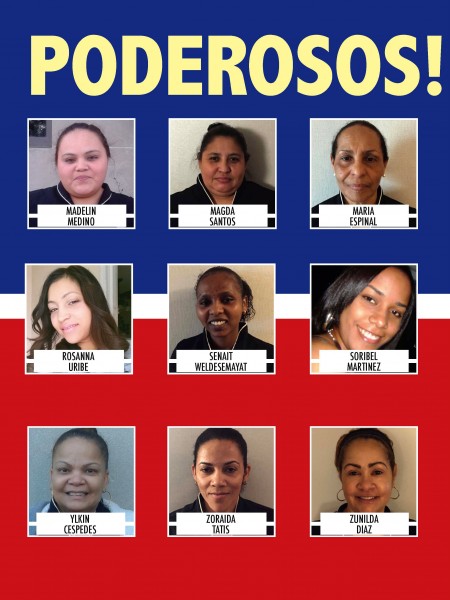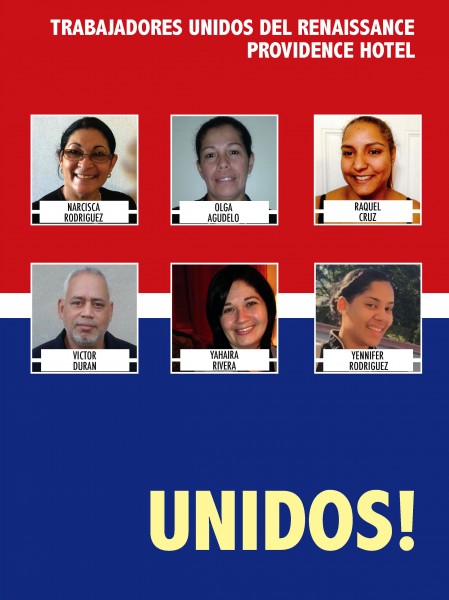 Providence Renaissance Hotel employees file to hold union elections

,