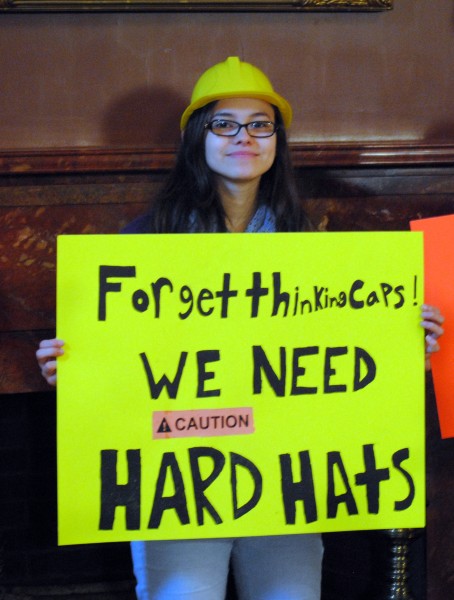 The Providence Student Union (PSU) called on the General Assembly to "Rebuild Our Schools" in a rally held at the State House. Joining the students was Representative Aaron Regunberg, a co-founder of the group, along with teachers, parents and community members and many elected legislators seeking to, "increase funding to repair the state's deteriorating school buildings."
Speakers stood next to pictures projected on a screen that showed rotting ceilings, damaged floors and walls and infrastructure in serious need of repair or replacement. Many of the students at the rally wore yellow construction hats "to reflect the danger of attending public schools."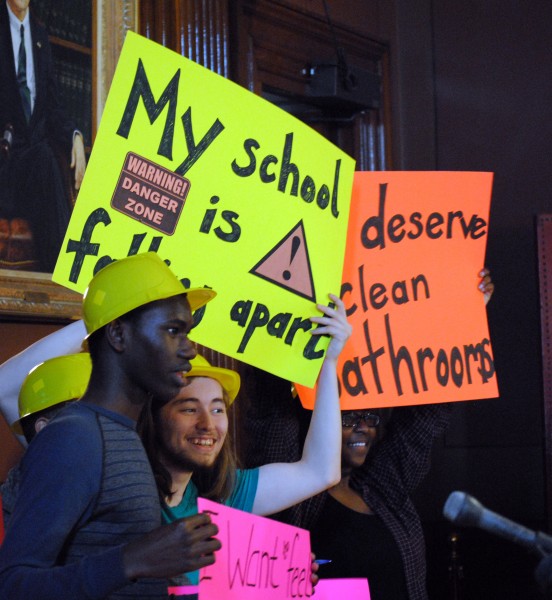 Jeremiah Ledesma, a student at Mt. Pleasant High School, spoke about a "very serious rat and roach problem" at his school.
"There's a rat living in a classroom on the first floor," said Ledesma. "It pops out every once in a while when it's looking for food. I've seen cockroaches walk across the lunchroom floor."
Laura Maxwell, a teacher at Hope High School, recalled a classroom she taught in that shared a wall with a student bathroom. "One morning," said Maxwell, "I smelled something… not so nice… I finally went to the bathroom and saw a stream of human waste coming down the wall from the floor above."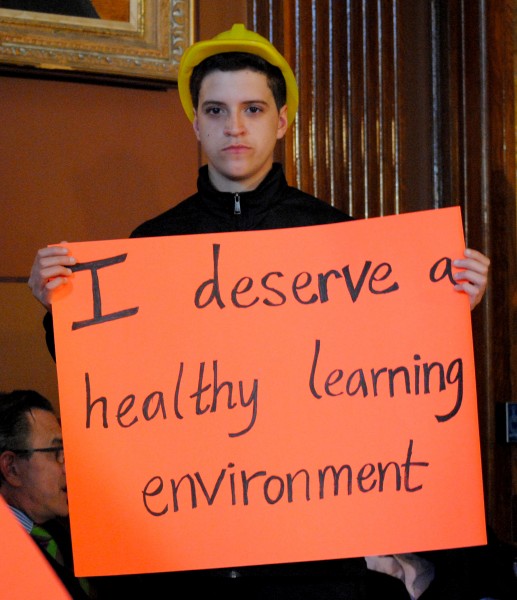 These stories are shocking, and they serve to highlight the sad state of our schools. The average age of schools in Rhode Island is about 60 years. Only 10 percent of the schools are under 25 years old. The PSU estimates that repairing only the worst schools will cost more than $300 million. Bringing all schools into good condition will cost $1.8 billion.
PSU has "called for an end to the state's school housing aid moratorium, and for an increase in school facilities funding in the state budget." They are supporting Governor Gina Raimondo's addition of $20 million in school housing aid in her state budget.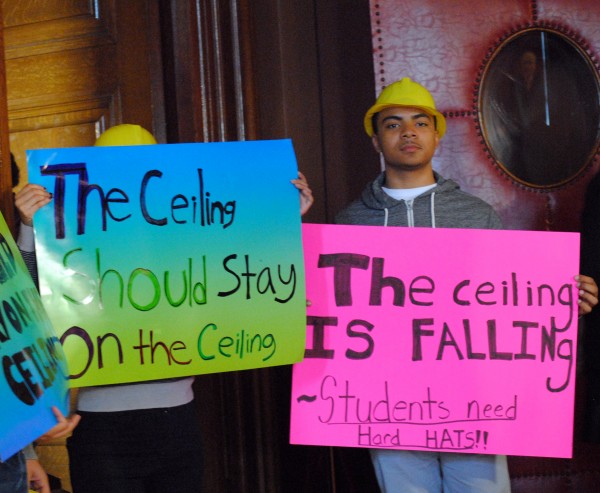 Participants also support House Bill 5434, sponsored by Representative Regunberg, "to create a $70 million trust to continually generate funding for school repairs."
According to a press release, the legislation "would establish the Rhode Island Health and Educational Building Corporation, which would oversee distribution of funds generated by the trust for school construction and would be responsible for developing and implementing a formula for borrowing and issuing loans and grants to districts."
The night before the rally, Brendan Caprio, a student at Hope High School, testified before the House Finance Committee on the importance of properly funding our schools. You can watch that here, followed by video from the rally itself.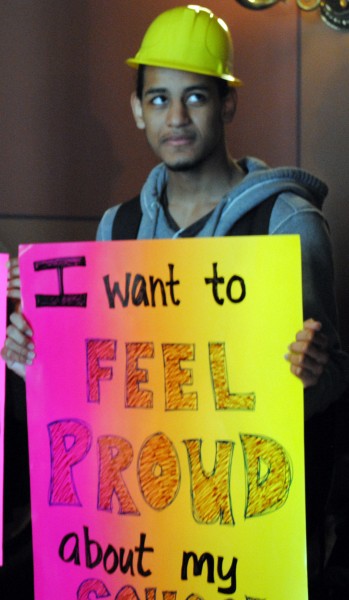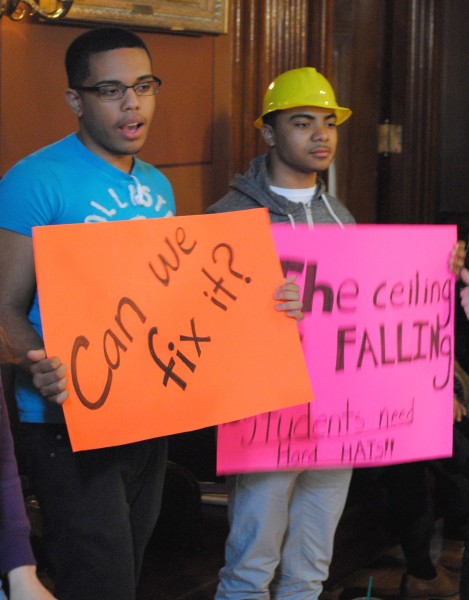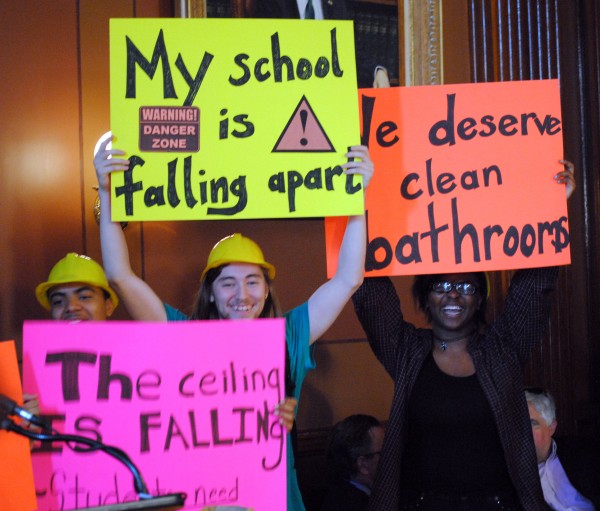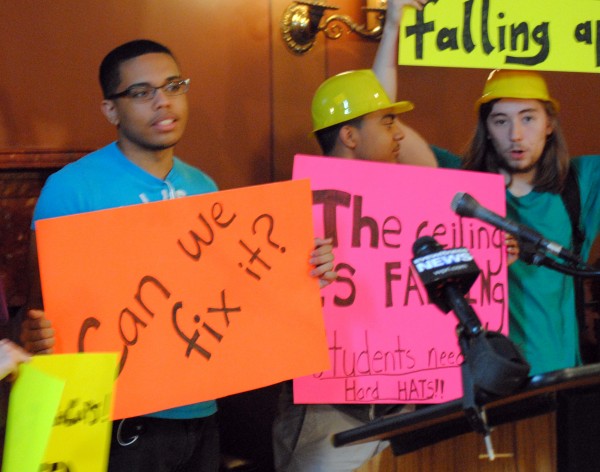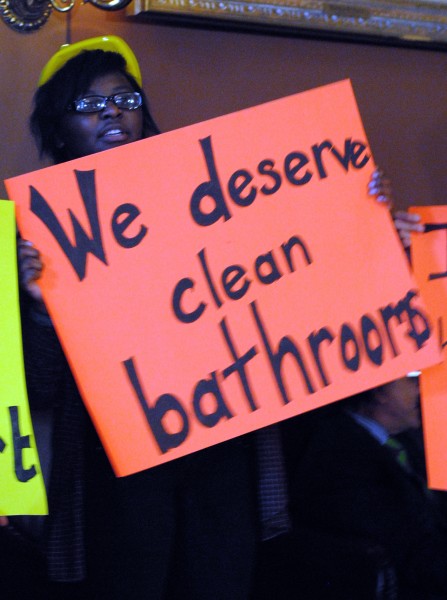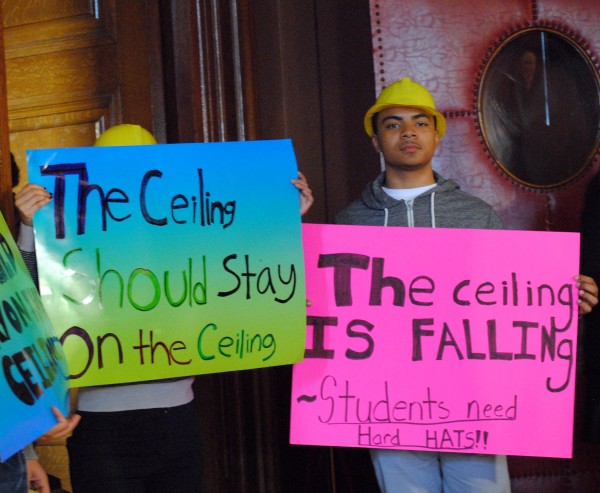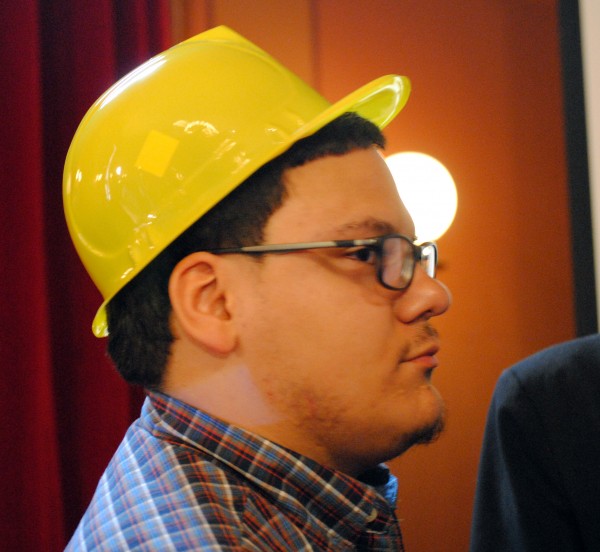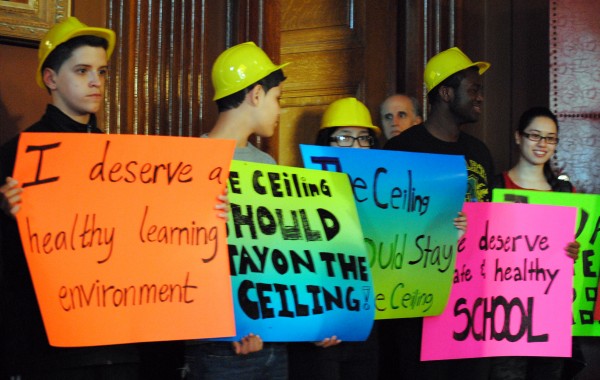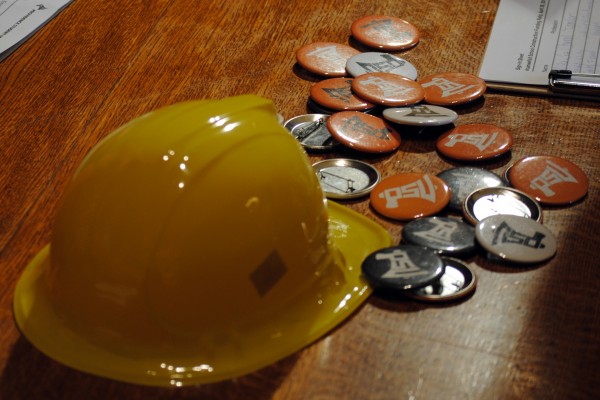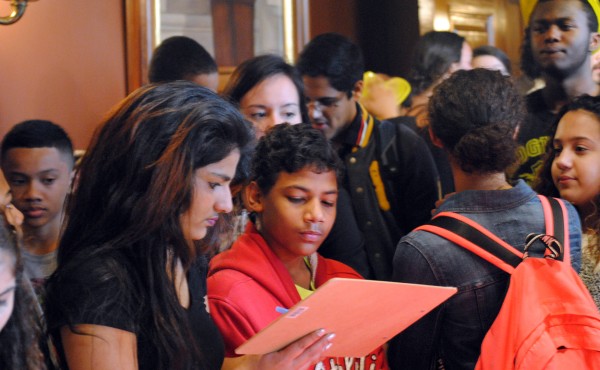 Providence Student Union calls on legislature to fix broken schools

,