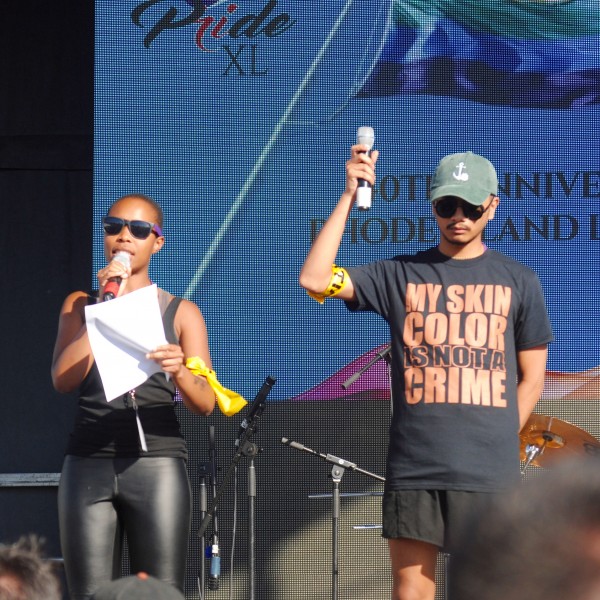 Good afternoon Rhode Island Pride members, Rhode Island government officials, members of LGBTQIA communities, families, friends, and supporters.
Before we begin, we would like to acknowledge that we are standing, marching, parading, and celebrating on stolen Narragansett and Wampanoag lands. We honor the indigenous communities whose lands we are occupying. We also honor the Black and Brown communities who have experienced and continue to experience violence on this land.
We are members, coordinators, and family of the Providence Youth Student Movement, also known as PrYSM. PrYSM organizes at the intersections of race, class, gender, and sexual orientation by centering youth, women, queer, and people of color leadership in our campaigns, our organization, and our communities. PrYSM mobilizes queer Southeast Asian youth, families, and allies to build grassroots power and organize collectively for social justice. Our program, Queer and Trans Thursdays creates safe spaces for queer and trans* people of color to advocate for ourselves, support our communities, organize for political empowerment, and build community.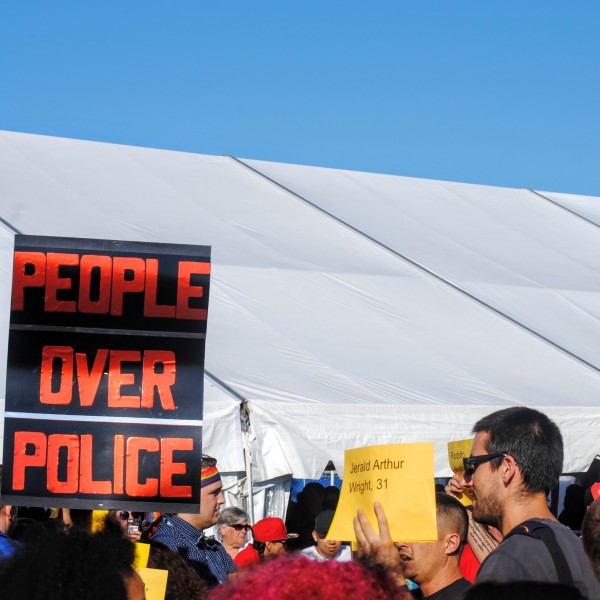 This year, Rhode Island Pride has named PrYSM "Honorary Marshals" for the 40th RI Pride Parade. In addition, RI Pride representatives, in conjunction with Mayor Elorza, supports the over-policing and increased surveillance of RI Pride. According to Options Magazine, RI Pride representatives met on Monday, June 13th, with Providence Police, Rhode Island State Police, the Providence Emergency Management Association, and local business owners, "to review [their] safety plan and coordinate [their] efforts and communication," after the Orlando mass anti-LGBTQ shooting. As a result of RI Pride and Mayor Elorza's blatant disregard of the trauma, histories, and experiences of LGBTQ people of color with state violence, PrYSM rejects the position of Honorary Marshal. PrYSM rejects RI Pride's tokenizing of communities of color. PrYSM rejects RI Pride.
In response to a tragedy where predominantly Latinx and other people of color were murdered, Rhode Island Pride defaulted to encouraging the police and other institutions that perpetuate violence against LGBTQ people of color to violate our communities. It is telling that RI Pride chose to work with local businesses and representatives of State Violence before communicating with the local and grassroots organizations that work to defend marginalized communities every day, and that RI Pride uses for its diversity shots in Pride propaganda.
The roots of Pride are embedded into a history of police violence. The Stonewall Uprising of 1969, and the courage of queer and trans* people of color fighting against police forces that continuously brutalized their communities catalyzed the first American Pride parades of 1970. Pride is a symbol of LGBTQIA communities' survival against forces of oppression, hatred, and destruction. We must recognize that the police and the oppression they sustain are simply extensions of the violence that took the lives of our queer siblings in Orlando, of our queer siblings overseas slaughtered by U.S. warfare, and our queer communities attacked by the same cops who claim solidarity with us during Pride then beat us once the rainbow flags are lowered.
PrYSM has prioritized community safety since our inception, arising in response to gang violence that put the lives of Southeast Asian Youth at risk. PrYSM will be continuing our legacy of keeping marginalized communities safe and prioritizing the real NEEDS of communities of color. We will be boycotting Pride until RI Pride prioritizes queer and trans people of color.
We are calling for:
– Decreased police presence and surveillance of communities of color during RI Pride
– Financial and programmatic support of local grassroots organizations that seek to find alternatives to the police for community safety
– Rhode Island Pride must make public efforts to support LGBTQIA people facing or experiencing homelessness, to demonstrate support for our most endangered community members
– Rhode Island Pride must encourage other organizations to support the Community Safety Act, a city-wide ordinance that would protect the people of Providence against police misconduct.
PrYSM will be hosting an alternative Pride celebration later tonight at India Point Park from 6pm to 9pm. This celebration is for LGBTQIA-identified or allied people who would like a safe, welcoming, and free space to celebrate our survival and to heal from the violence against our community. If you would like to build community with us, you may speak to one of our coordinators or members to join.
For more information, contact Charles at cchhor@prysm.us or Helen at helen@prysm.us.
From a press release read today by the Providence Youth Student Movement (PrYSM) at Pride. PrYSM was chosen to serve as honorary marshals of this year's parade.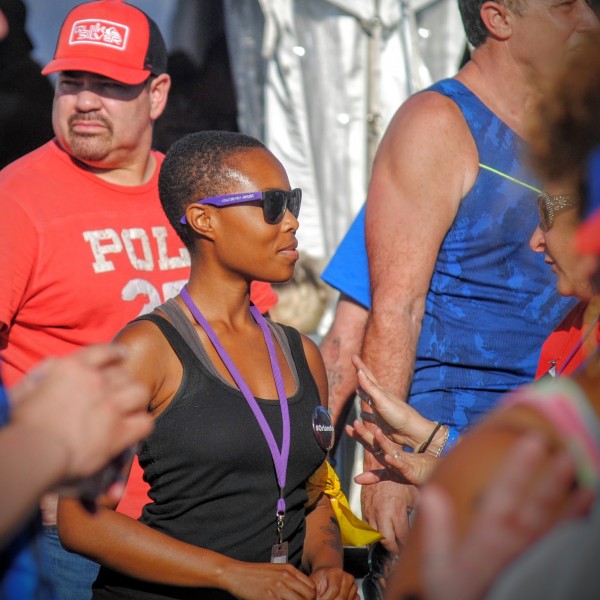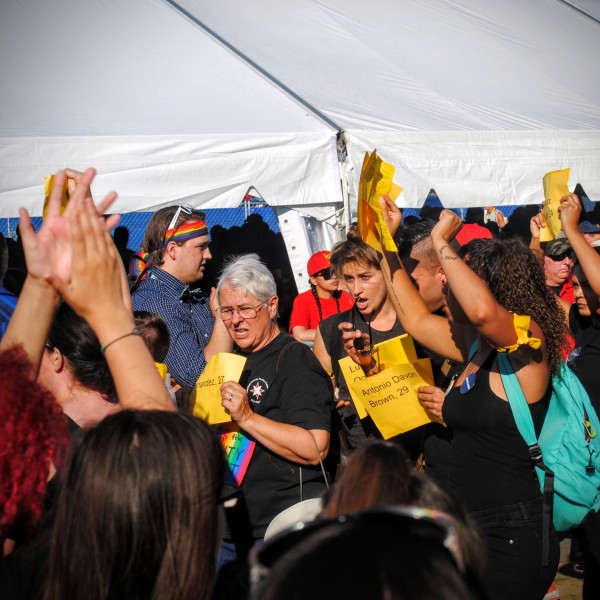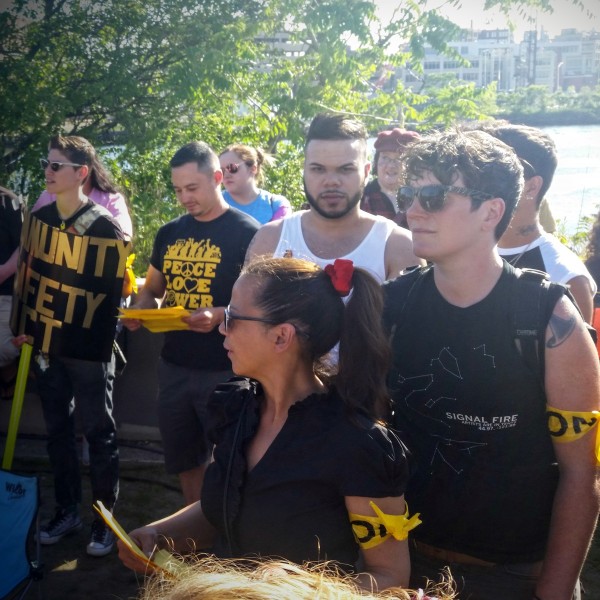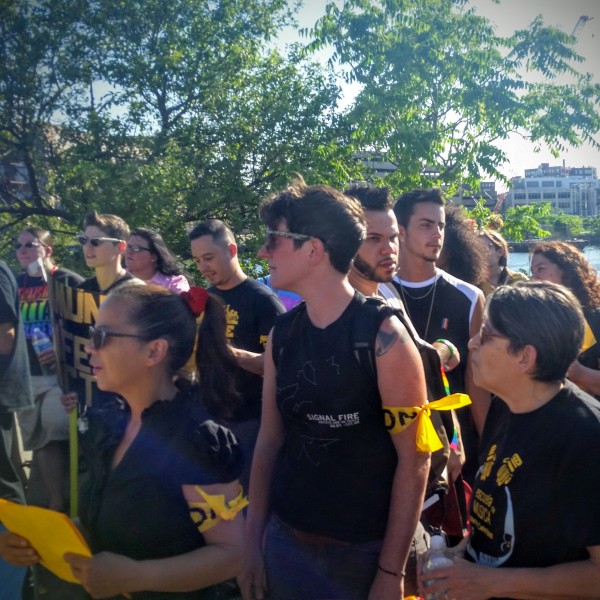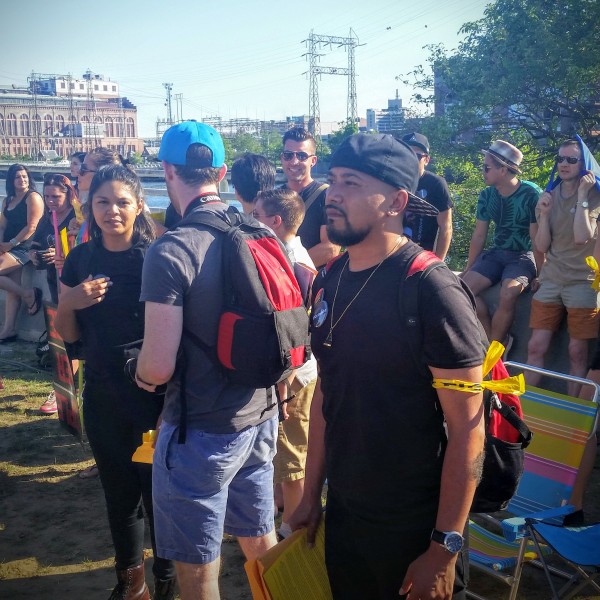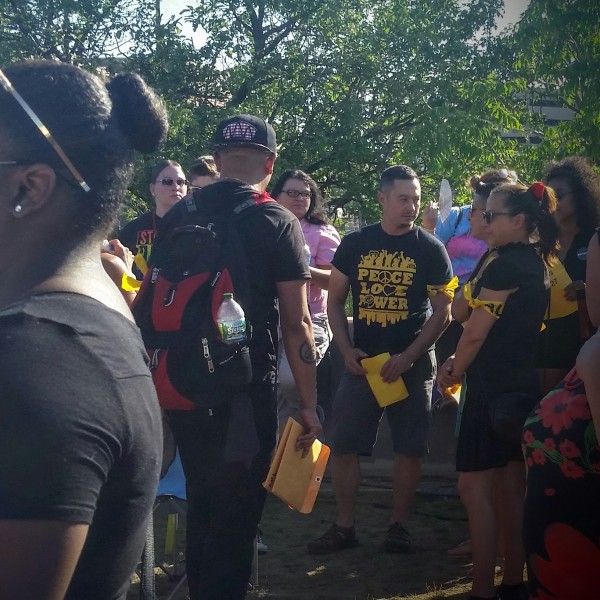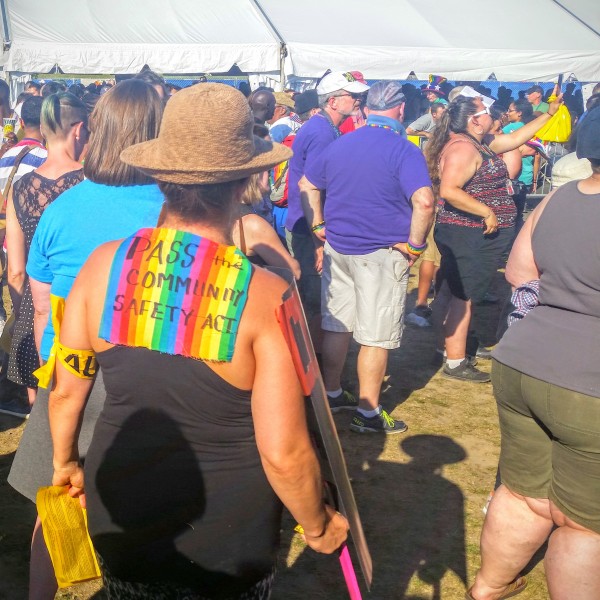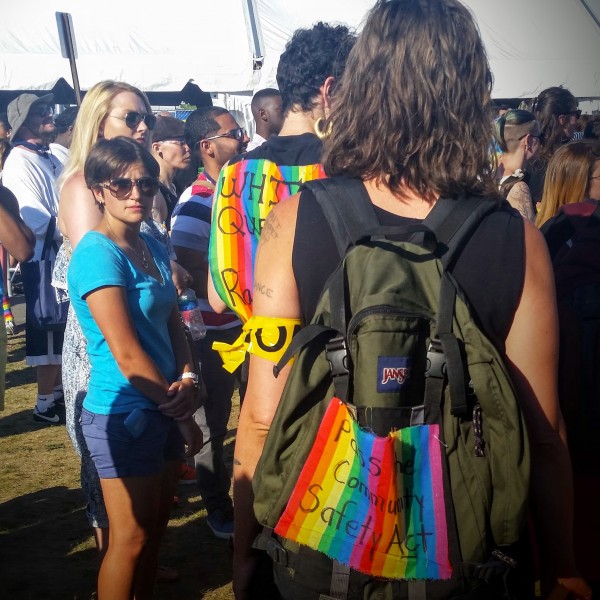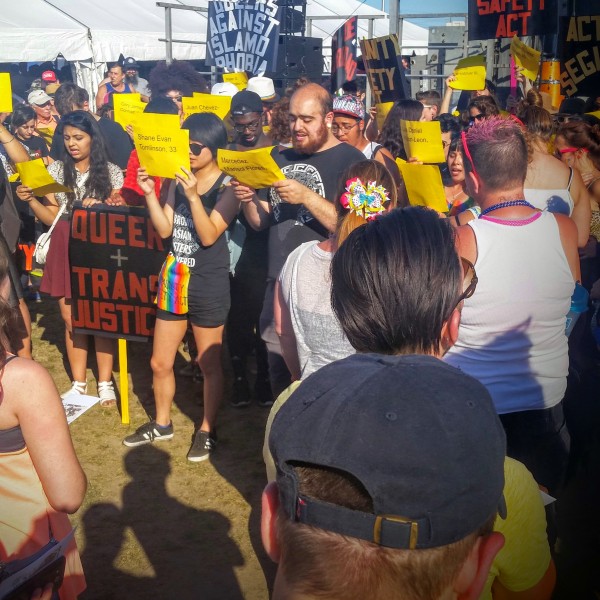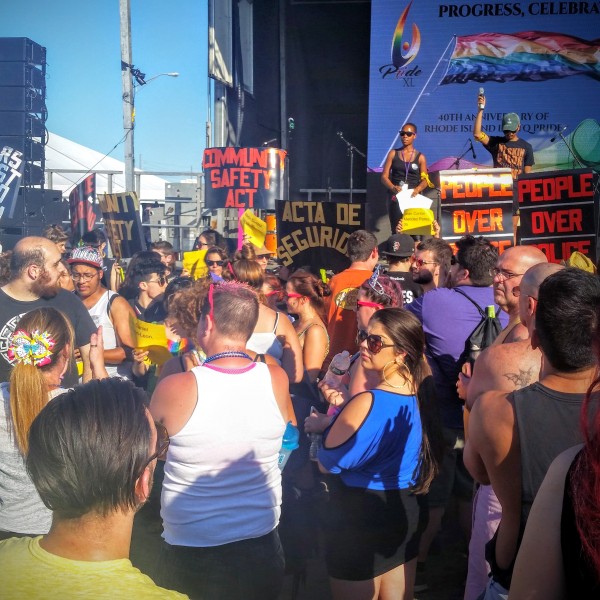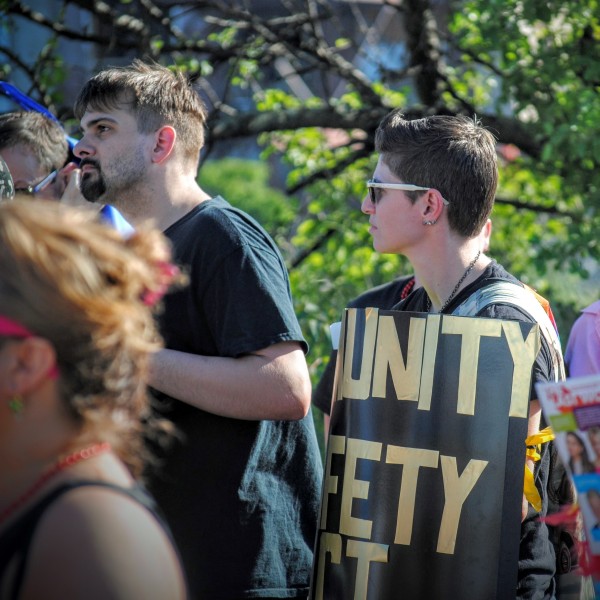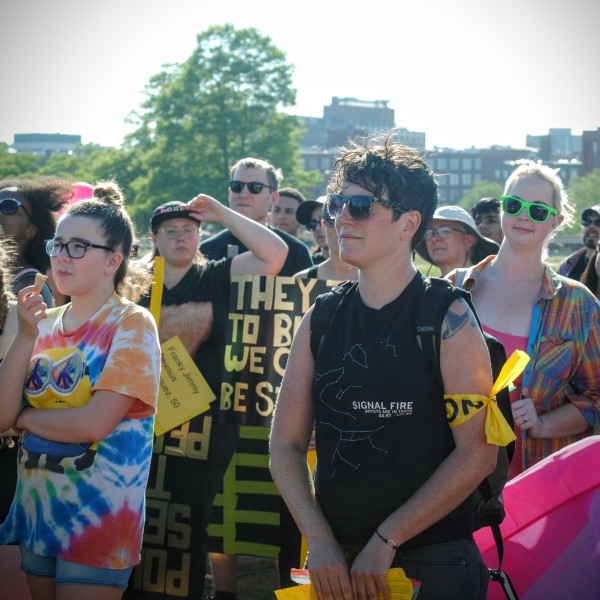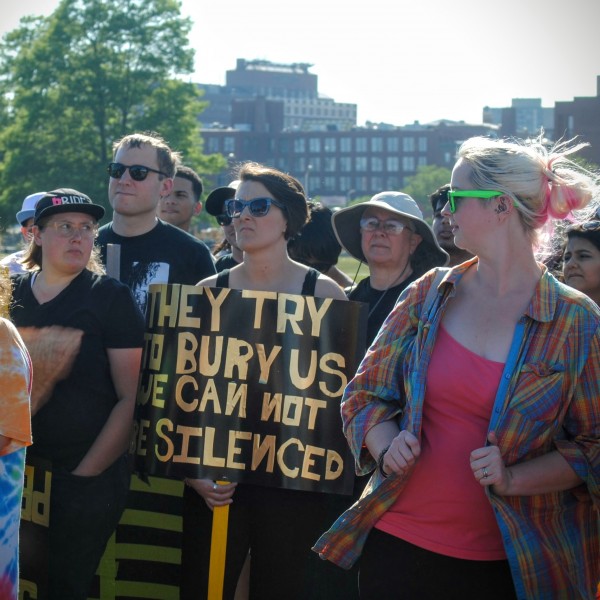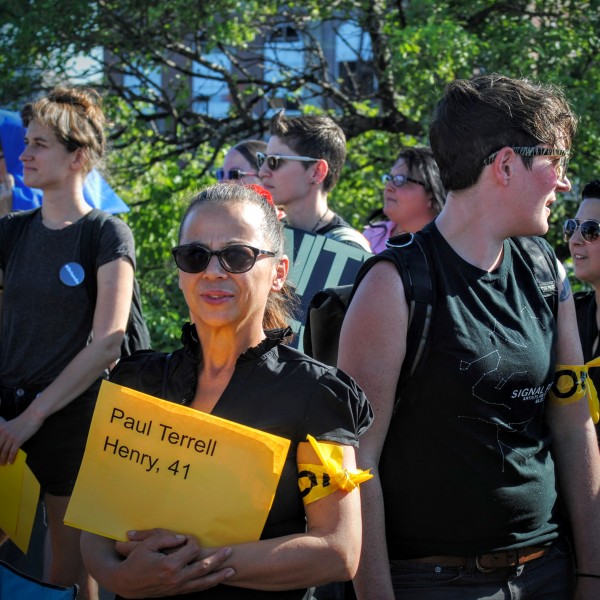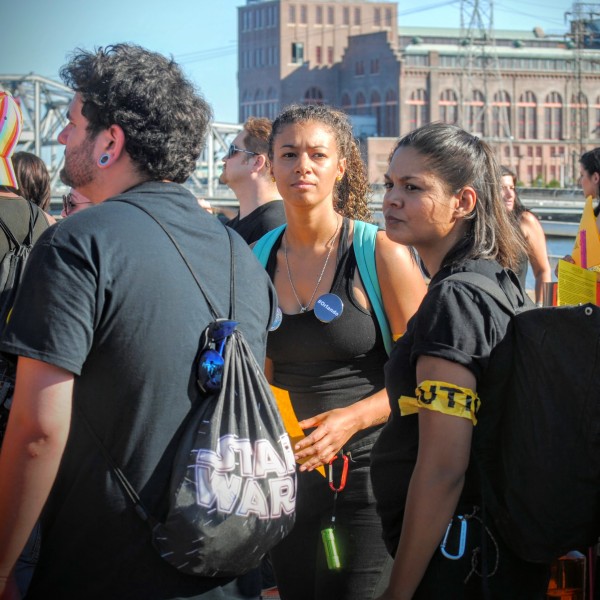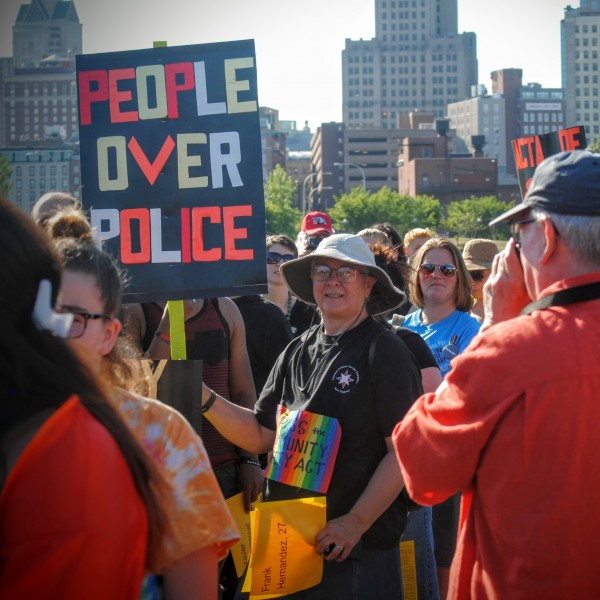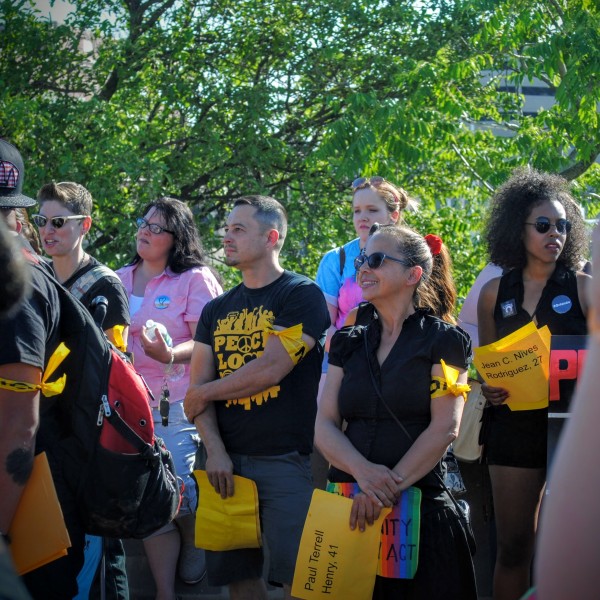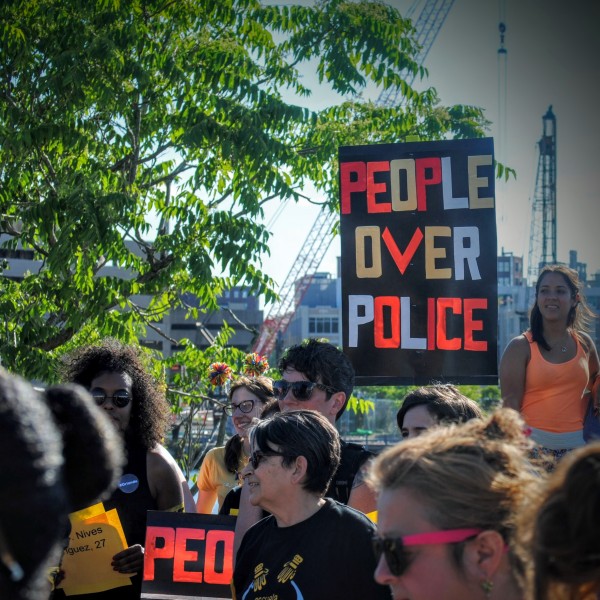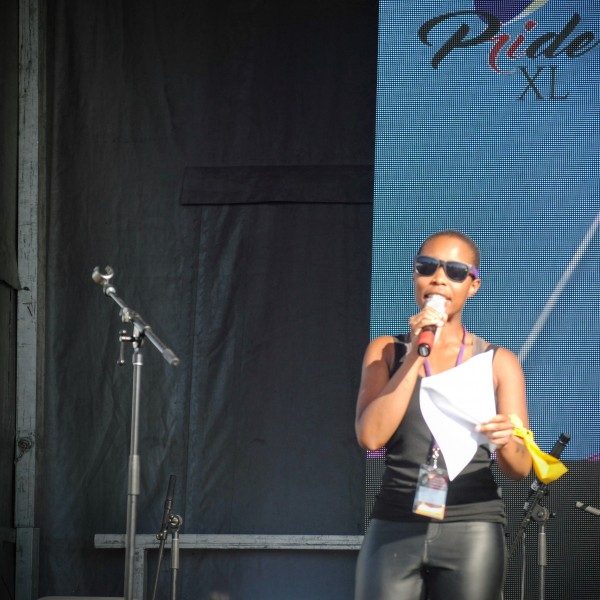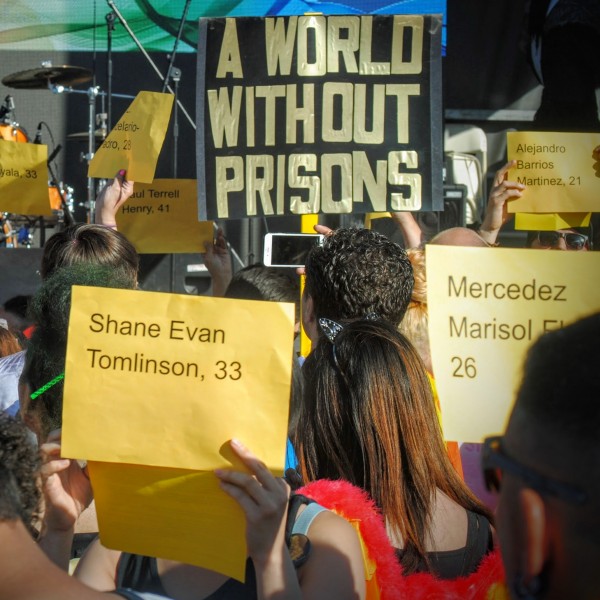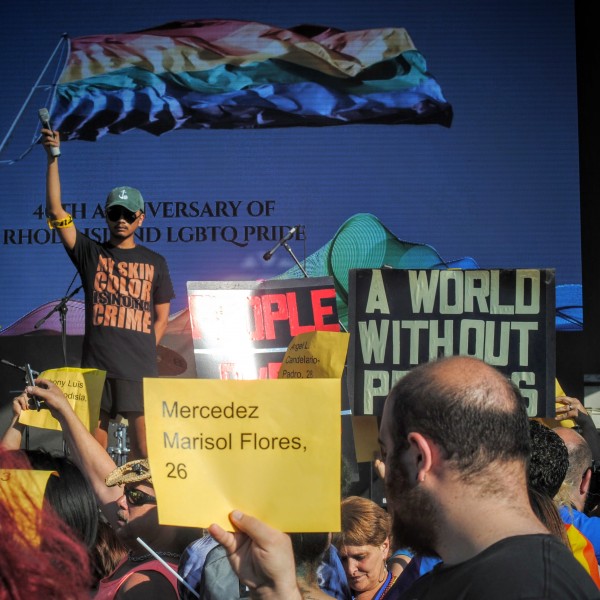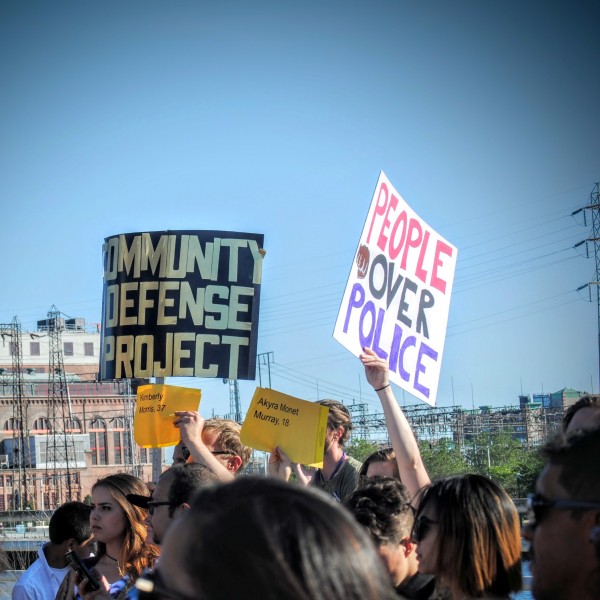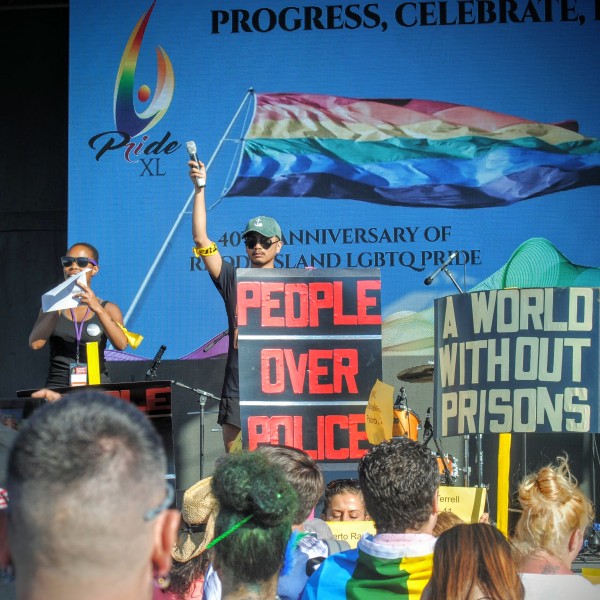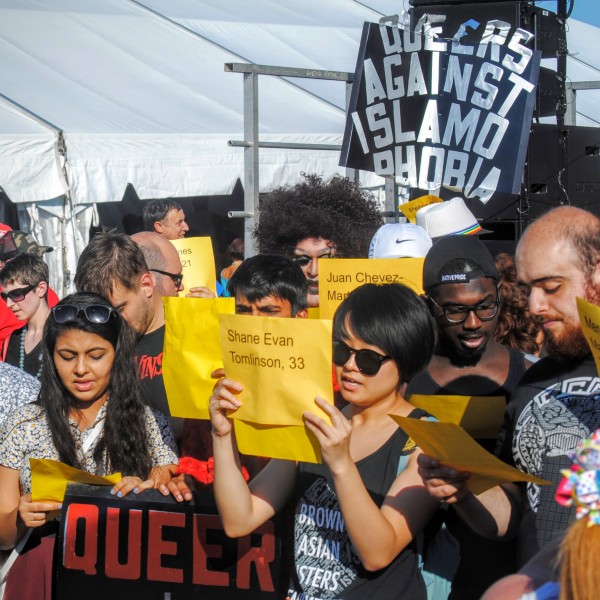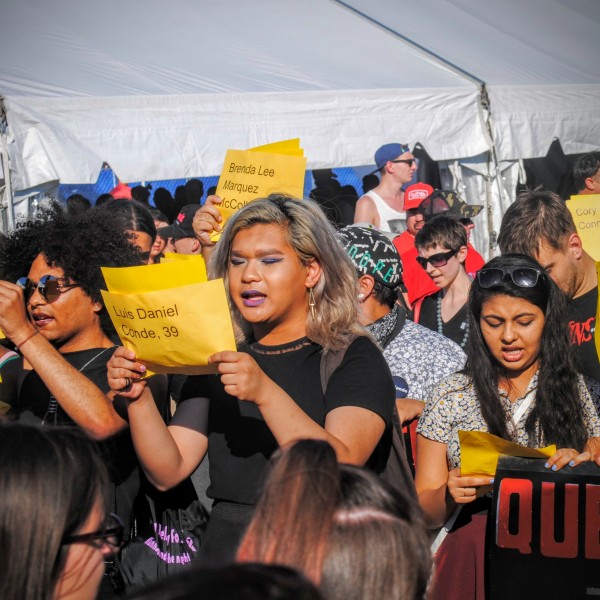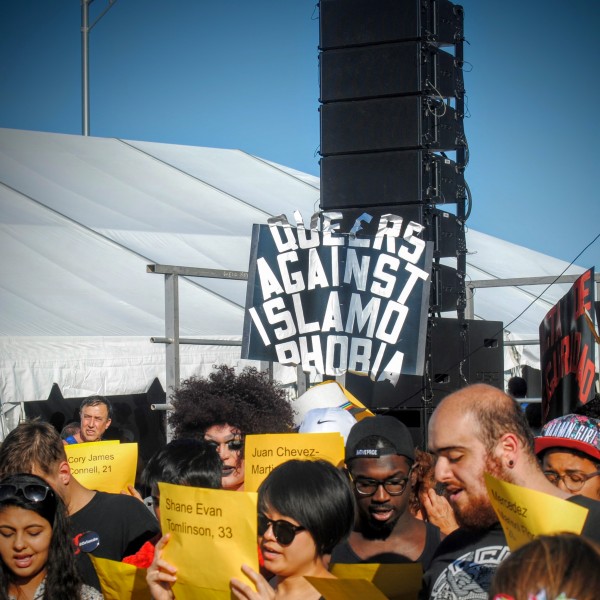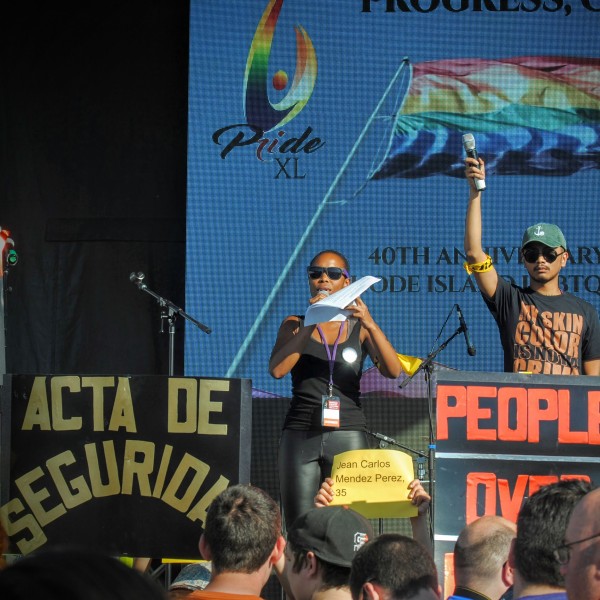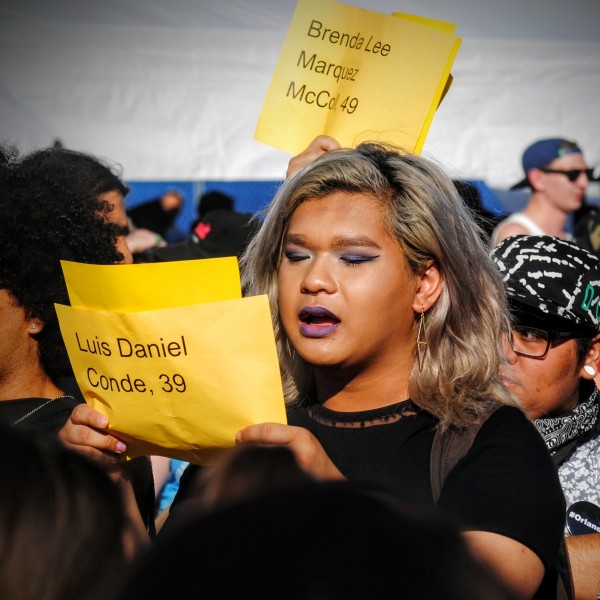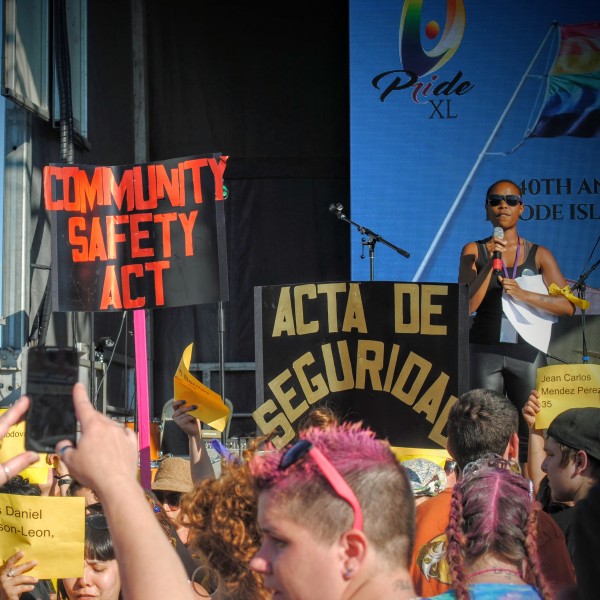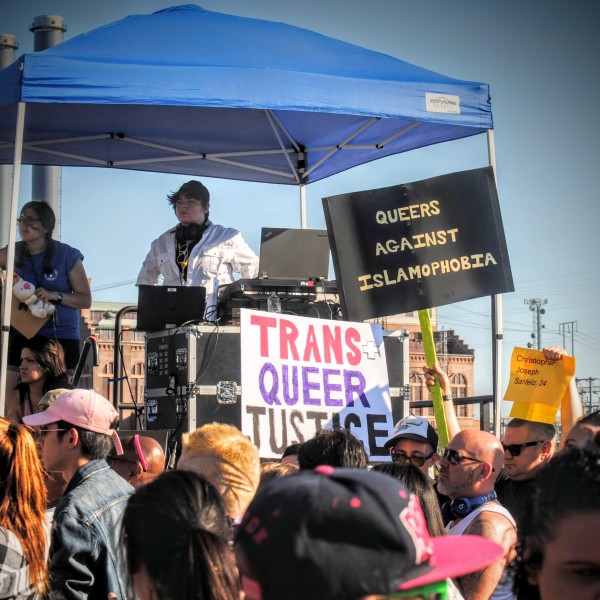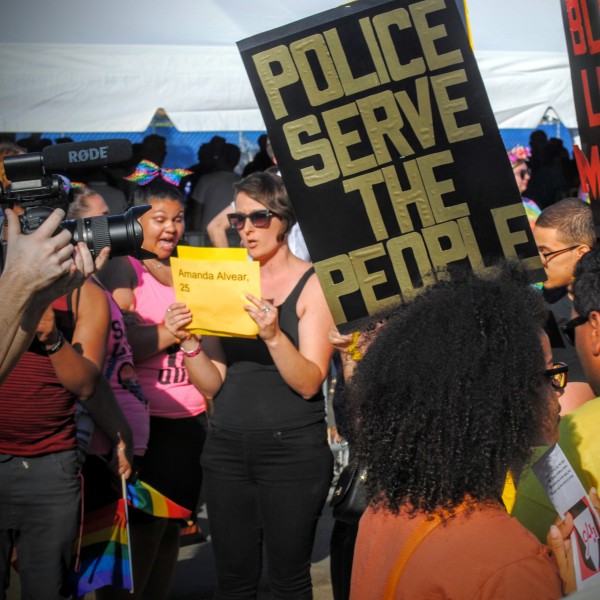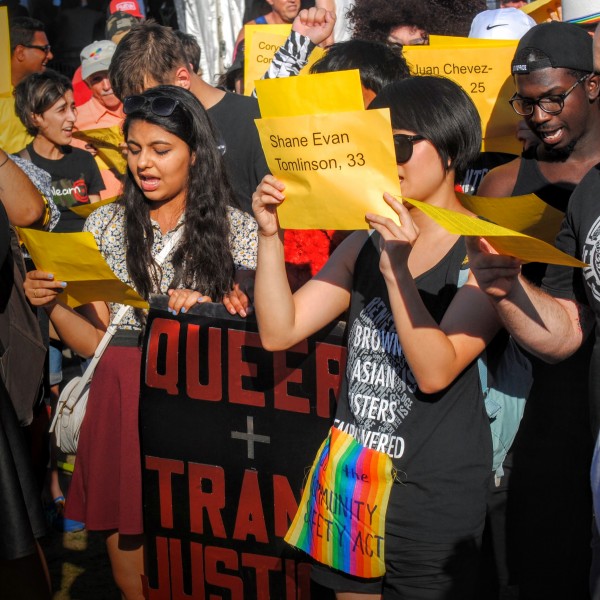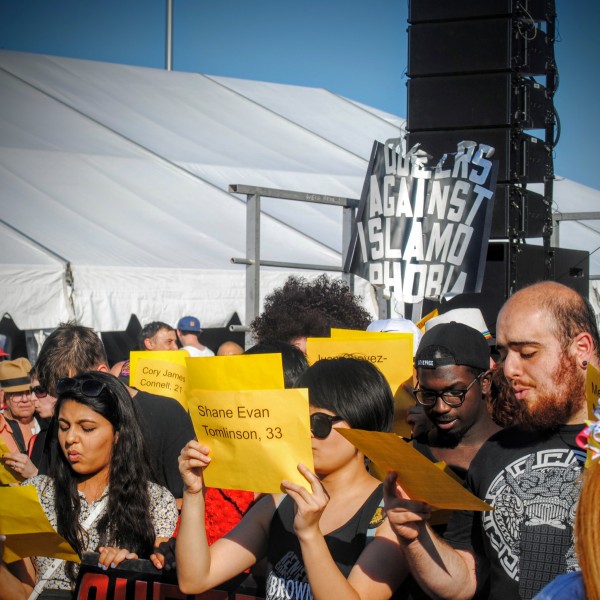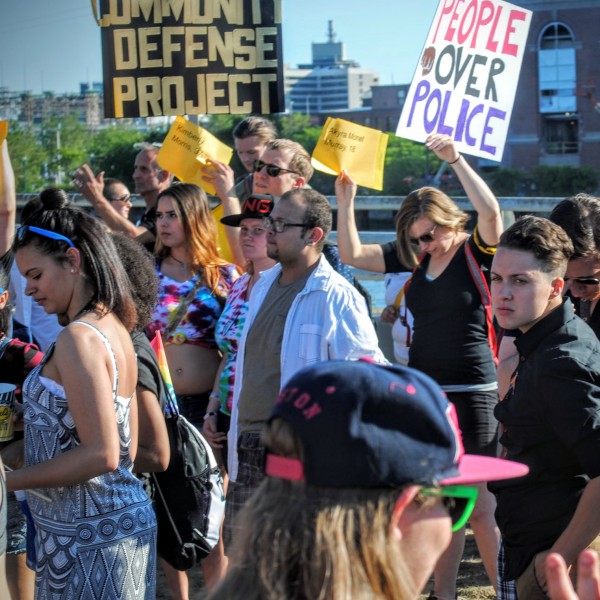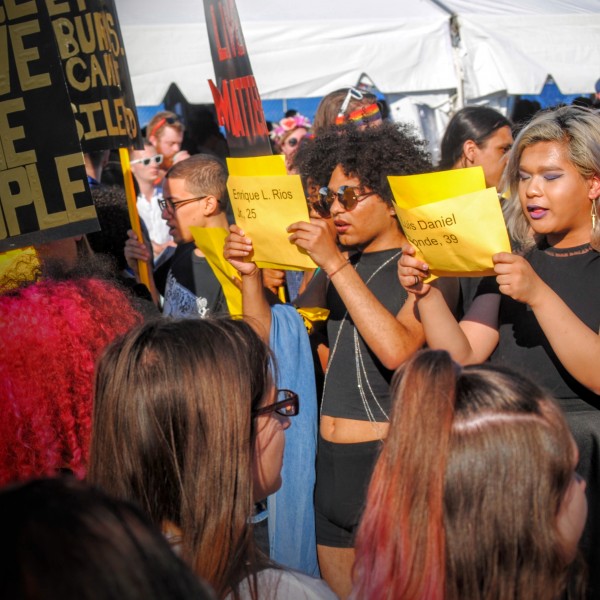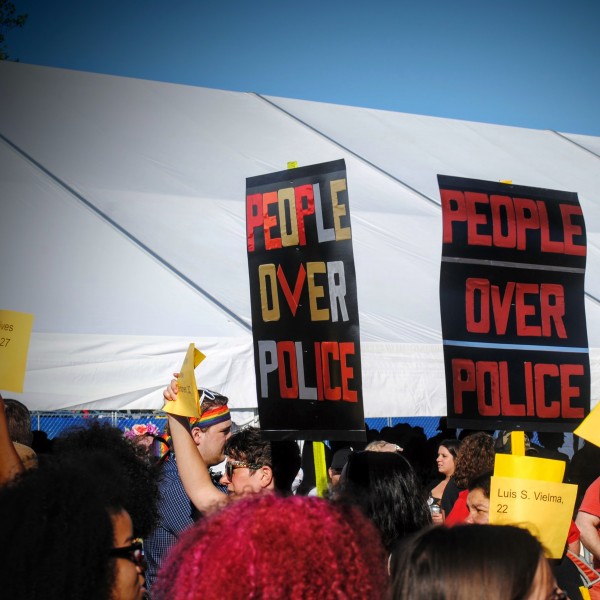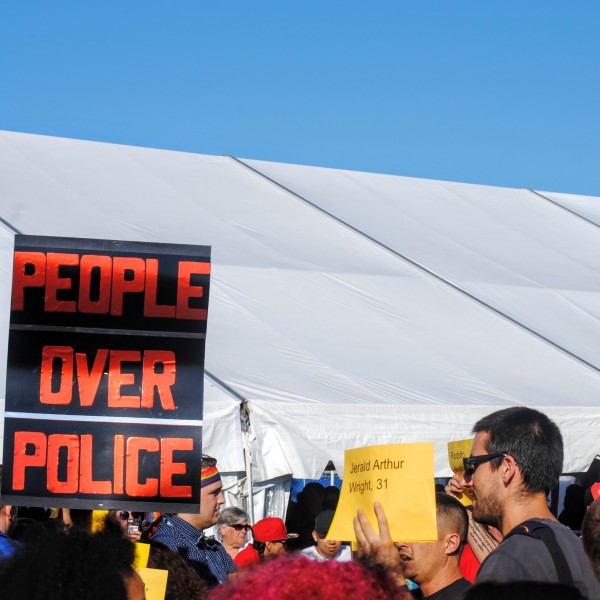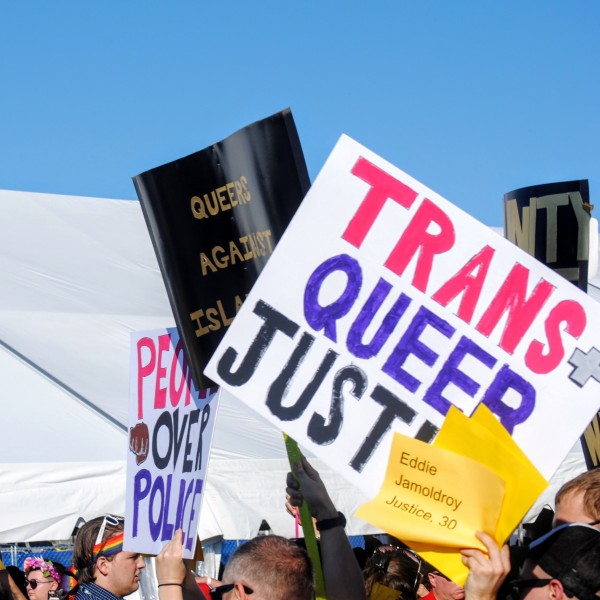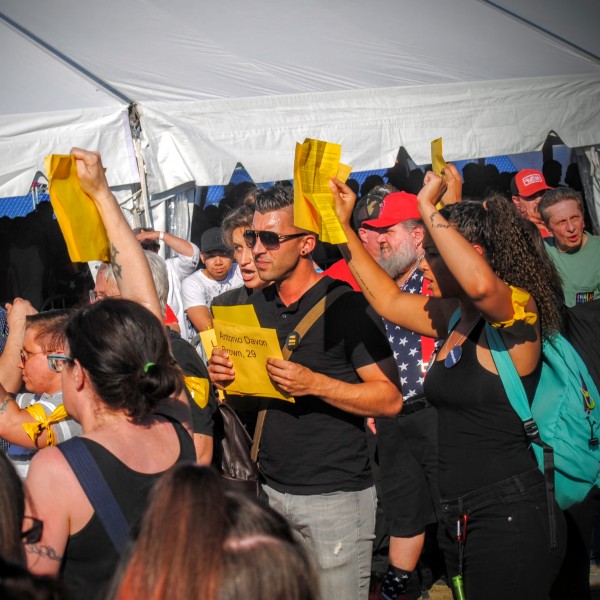 PrYSM statement on community safety

,