On Tuesday August 9, the Rhode Island Department of health (RIDOH) will hold a hearing on Invenergy's proposed gigawatt fossil fuel power plant in Burrillville, aka the Clear River Energy Center (CREC). The meeting will start at 5:30 pm at Burrillville HighSchool, 425 East Avenue, Harrisville, Rhode Island 02830.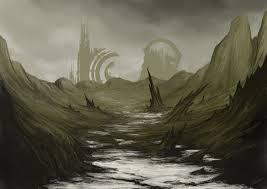 As part of the process, RIDOH issued an advisory opinion. Even a cursory reading of the document reveals issues so serious that they should prevent the construction of CREC. Yet another Rhode Island administrative body that lacks enthusiasm for the project!
RIDOH identifies serious negative health impacts of noise:
According to the WHO [World Health Organization], sleep disturbance, one of the most common complaints raised by noise-exposed populations, can have a major impact on health and quality of life. People can recognize and react to sounds, even when asleep. Those reactions, including wakening and changes in sleep stage, are associated with daytime after-effects, such as sleepiness, reduced cognitive and motor performance, and impairment of cardiovascular function.
The RIDOH opinion also quotes written testimony of Julia O'Rourke, who lives on Wallum Lake Road in Burrillville:
Specifically, in the past year, I have experienced excessive noise and vibrations coming from the Algonquin Compressor Station site which this project will be located next to. The noise and vibrations emanating from this site are extremely disruptive and negatively impacting our health and we are unable to sleep or enjoy the peace and quiet of our home. I am concerned that the noise levels and vibration are only going to increase during the construction and operational phase of this project.
Clearly, the neighborhood around the CREC site and Spectra Energy's compressor station will become unlivable.  RIDOH suggests, if the plant were to be built, that Spectra Energy and Invenergy install sound proofing and buy "properties subject to noise levels that cause serious annoyance and/or sleep disruption."
RIDOH's opinion mentions that questions have also been raised as to whether National Ambient Air Quality Standards (NAAQS) of the Environmental Protection Agency adequately protect public health. We, and probably others, indeed raised those questions—those and quite a few others—in this public comment.  The federal standards fail to account for short-lived pollution spikes which are typical for the operation of compressor stations and power plants. Nitrous oxides are are highly problematic in this respect. In addition, there are lots of other problems with "data" Invenergy's submitted to the Energy Facility Siting Board.
Sure,  we could go ahead with the construction of the power plant and turn Burrillville into a major air pollution dump. Is that justified simply to create a couple of jobs and export electricity to the Northeast? Can we justify that simply because "no states have promulgated a short-term NO2 standard that is more stringent than the NAAQS and the process for adopting such standards is arduous?"
Interestingly, RIDOH is much more advanced in its understanding of the effect of the proposed power plant than the Rhode Island Office of Energy Resources. RIDOH states:
The burning of fossil fuels and the extraction of fossil fuels by "fracking" both contribute to climate change by emitting various greenhouse gases to the atmosphere, most notably carbon dioxide and methane. Both have the effect of harming the health of Rhode Islanders now and in the future.
Of course, most of the methane problem occurs long before the fracked gas reaches Rhode Island. Information in a recent presentation of Rhode Island's Office of Energy Resources shows that the office explicitly ignores such effects.
Not only does the office ignore basic science, it is also out of sync with federal guidelines on how the effects of greenhouse gas emissions on climate change should be taken into account.  Those guidelines, issued last week, explicitly call for:
Taking into account reasonably foreseeable direct, indirect, and cumulative GHG emissions and climate effects;
Consideration of reasonable alternatives and the short- and long-term effects and benefits in the analysis of alternatives and mitigation
Unless we change course, Rhode Island will be doing neither.  RIDOH writes:
We cannot measure the direct contribution of the proposed plant, or of any single facility, to public health by means of climate change.
Sure, but if we forge ahead without understanding what we do, we are in violation of the precautionary principle of  the Rio Declaration, an international treaty signed and ratified by the U.S. This is the supreme law of the land:
Principle 15

In order to protect the environment, the precautionary approach shall be widely applied by States according to their capabilities. Where there are threats of serious or irreversible damage, lack of full scientific certainty shall not be used as a reason for postponing cost-effective measures to prevent environmental degradation.
How about we cannot "measure the direct contribution" of the plant to global warming?  True enough, but we can easily estimate the impact of the national policy of which construction of the plant is part. Because natural gas is worse for the climate than oil and coal, the conclusion is simple: given the rate at which natural gas escapes unburned, and before the use of methane starts paying off, we'll be dead, leaving an uninhabitable planet for future generations.
Noise, air pollution from proposed power plant would ruin Burrillville

,