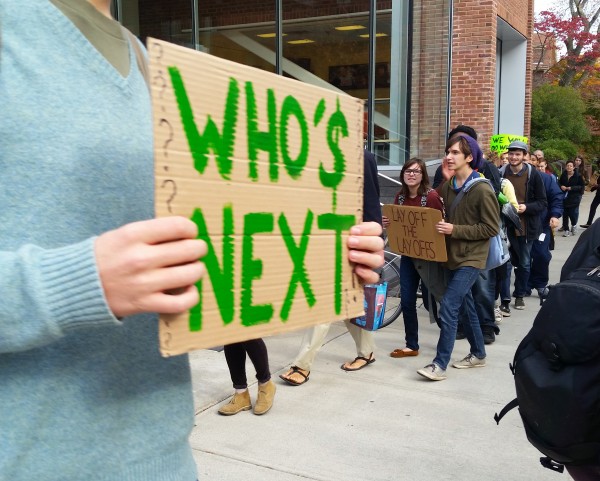 Students and staff of Brown University gathered Tuesday on the campus green to protest the outsourcing of nine mail room jobs over the summer and the potential loss of two "mail driver" jobs this year.
Over the summer Brown laid off nine workers and contracted with RICOH, a Japanese corporation, for its mail room services. Brown said the move would save money and increase efficiency, but according to the protesters:
"Important packages have been lost, students have not received medication in a timely fashion, departmental mail has been lost, and lines for picking up packages can be extremely long."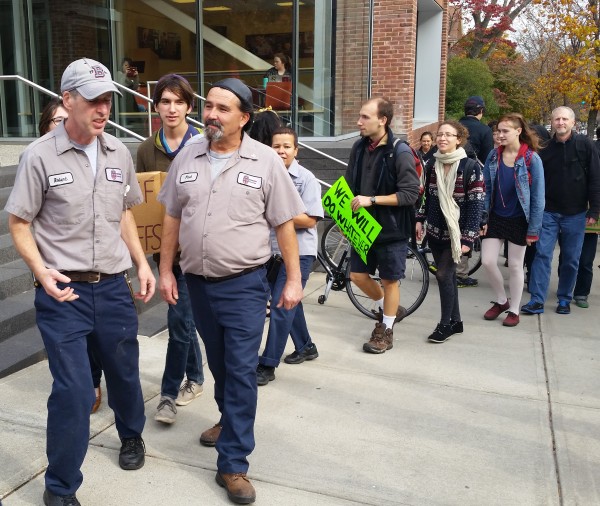 Perhaps more important than lost and late mail is the impact such moves have on workers and our community.
It is extremely difficult to find a good job that pays decent money and provides anything in the way of benefits. Now, thanks to outsourcing, its even more difficult. Outsourcing allows a company to lay off a bunch of employees and pay a lump sum to an outside vender who supplies low paid workers, usually temps who work by the hour and receive no benefits. This saves the company money and transforms good jobs that people can use to raise families and improve their lives into low wage poverty traps.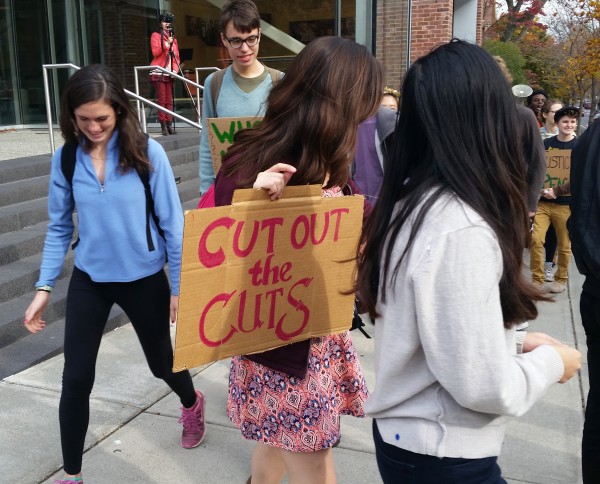 The rally was called because an analyst from RICOH was coming in to "assess the mail room drivers, positions that previously were not outsourced to RICOH." Though Brown administrators Beppie Huidekoper and Beth Gentry claim there are no plans to outsource these jobs, protesters are skeptical. The same RICOH analyst came to Brown last year to assess the mail room, and now those jobs are gone.
The protesters are asking "that President [Christina] Paxson, Beppie Huidekoper, and Beth Gentry publicly commit not to outsource these jobs to RICOH, maintaining them as Brown employees. We ask that they disinvite the RICOH analyst."
As workers, students and the community suffers, Brown pockets the profits. If Brown University can't offer decent, well paying jobs to our community, why are they exempt from paying taxes?