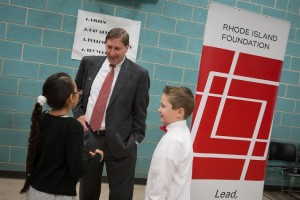 Nearly 160 teachers in five urban school districts are getting more resources for classroom innovation thanks to $148,000 in grants from the Rhode Island Foundation.
Full-time third-grade teachers in any public or charter school in Central Falls, Newport, Pawtucket, Providence and Woonsocket were eligible to for Spark Grants of up to $1,000 to fund programs that will engage students through unique experiences and creative learning methods in order to stimulate their interest in academics.
At Francis Varieur School in Pawtucket , third-grade teachers Mary Bergeron and Donna Sawyer will pool their $1,000 grants to purchase 25 cameras to support learning activities related to a social studies unit on urban, suburban and rural communities. The cameras will enable teachers to weave art into their lesson plans and foster the development of 21st-century skills through the use of digital technology.
In Providence, the proposals range from recruiting an artist to help Pleasant View Elementary students write a narrative version of Cinderella to a year-long character education program at William D'Abate Elementary, including field trips to the Providence Police and Fire Departments.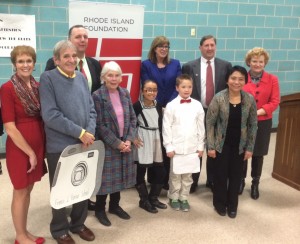 Conceived by philanthropists Letitia and John Carter, the Spark Grants program was launched last year with $75,000 in awards to Providence third-grade teachers. Based on the results, the initiative was expanded this year to include the four new communities.
"We were impressed by the creativity and impact of last year's proposals. Third grade is a crucial period in the academic development of children. Widening the reach of the program will put more youngsters on the road to a lifetime of academic achievement," says Letitia Carter.