December 27, 2013
RI Future
Everywhere, RI
Dear Bishop Tobin,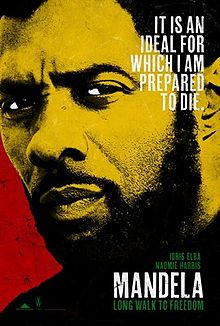 The new movie, Mandela: Long Walk to Freedom is now playing at the Providence Place Mall Cinema, starting today and lasting until at least next Thursday. In this movie, Idris Elba, a fantastic actor, plays Nelson Mandela over the course of his astonishing life as lawyer, radical, prisoner and ultimately, the President of South Africa, leading his people to freedom.
Appropriately, the film opened nationwide on Christmas.
Given your recent comments about Mandela, we here at RI Future felt it appropriate to give you the chance to see this movie for yourself, that you might take away a deeper understanding of Mandela's life and legacy, and not simply view his accomplishments through the narrow lens of the abortion issue.
Enclosed please find a voucher redeemable for one ticket to the movie of your choice at the Providence Place Mall Cinema. If you choose to not see Mandela: Long Walk to Freedom, feel free to use the ticket to see any movie you please. For instance, Russell Crowe has an eponymously titled movie about the biblical character Noah coming out in March.
Sincerely,
The RI Future staff
RI Future invites Tobin to Mandela movie, on us

,