Monday Jan 23, 2013
North Kingstown, RI – Good morning, Ocean State Futurists. This is Bob Plain, editor and publisher of the RI Future blog podcasting to you from The Hideaway on the banks of the Mattatuxet River behind the Shady Lea Mill in North Kingstown, Rhode Island.
Today is Thursday, January 23 and our show today is brought to you by Largess Forestry. Woodland preservationists and licensed arborists, no one will care for your trees better than Matt Largess and his crew. If you've got a tree or a woodlot in need of some sprucing up, call Matt today for a free consultation at 849-9191. That's 849-9191 … or friend them on Facebook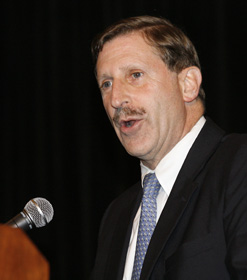 A little later on, we'll be talking to Neil Steinberg, executive director of the Rhode Island Foundation about the next step fort the Make It Happen RI movement … today the group will release a report on how to resurrect Rhode Island's economy called Economic Intersections of Rhode Island: a private sector generated action agenda.
But first, the news…
Providence Journal columnist Ed Fitzpatrick helps Common Cause bring the gubernatorial candidates to the table to sign a meaningful People's Pledge that would limit undisclosed, out-of-state money in the campaign. RI Future blogger Sam Howard has been all over this issue too, and he posted his third piece on it yesterday.
Also on RI Future this week, Steve Ahlquist has been running a series on reproductive justice … you should check out the videos he's been posting as they show this is a broad-based issue that is more about freedom and economic prosperity for women than anything else.
And the AP's David Klepper reports states all over the country – including Rhode Island – are considering legislation to label GMO foods. We've written a lot on this one Futurists, so let's keep the pressure on … so far, only Maine and Connecticut have passed laws to label genetically modified ingredients.
Rep. Dennis Canario, from Portsmouth, Tiverton, Little Compton, is sponsoring the bill in the House. In a press release he said, "Knowledge is power and people need to know what they are putting into their bodies." And added, ""I am not interested in launching a fight for an outright ban on genetically engineered products, but I am interested in educated consumers."