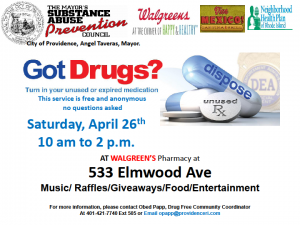 Each day we read and hear that an increasing number of people are dying due to an overdose of drugs (usually opiates). At the time of this writing close to 80 deaths can be attributed to individual's using heroin mixed with fentanyl. Despite warnings and media coverage the toll continues to rise.
Unfortunately, this situation has been brewing for some time. As a culture we have adopted 'a pill for every occasion' attitude. While modern medicine has brought many wonders, an over-reliance on medicinal interventions, especially for anxiety, depression and other mental health concerns is troubling. All too often treatment has been reduced to a pill. All too often counseling therapy and behavioral modifications have been minimized, while medicines have been given center stage. Doctors and the Pharmaceutical Industry need to tighten up on many procedures. In addition, the general public needs to examine its value set. We need to become better informed about the pros and cons of the drugs offered to us. We also have to ask, are we using our prescriptions appropriately?
The proliferation of prescriptions written for anxiety and depression has had a 'good news, bad news' effect. The good news is that many suffering from often debilitating conditions are now given relief. The bad news comes from the fact that other strategies (that should be implemented along with prescriptions) are ignored. The end result of this is that the development of coping skills is becoming something of the past.
Adding fuel to the argument are the mixed messages we often send out about drugs. Our prisons are filled with individuals who have been found guilty of drug possession and delivery. At the same time far too many wearing ties and lab coats make millions and sit as members of the Chamber of Commerce while over prescribing powerful medications. We have become accustomed to listening to Doctors. It appears as though some do not deserve that trust. Whatever happened to the Hippocratic oath?
Much of the present opiate crisis can be attributed to pain relief. Many addicts have become hooked on powerful medications due to their seeking help for chronic pain. Where once experts used terms like 'Gateway Drugs' to discuss a common line of progression for addicts – things have changed. Many new addicts did not use tobacco, alcohol and marijuana. Some go directly to opiates. Then, once hooked, resort to heroin as a cheaper alternative (once an addiction sets in).
We have a ways to go in terms of addressing this crisis. Already advocates are pushing to expand the availability of Narcan to help curtail overdose deaths. In addition, measures are being put in place to better monitor faulty 'scripts. These initiatives are a good first step, but much more is needed. Extra emphasis needs to be placed on education and prevention. Also, emphasis needs to be placed on balancing medications with alternatives (like Counseling Therapy). Many communities have created Drop-off Bins in an attempt to ameliorate the abuse of opiates.
The city of Providence is going all out in that regard on April 26th (the Elmwood Avenue site will include food, music and more). Other communities around the state are also getting on board to address what has now become the leading cause of accidental deaths. Much more needs to get done, now is a good time to start.