Browse:
Home
/
free speech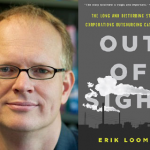 By Bob Plain on November 29, 2016
Erik Loomis is on the front lines in the fight against fascism. While many of us fear what will happen during Donald Trump's presidency, the University of Rhode Island history professor is already living it. He's taking direct hits in the alt right's assault on the free speech of the progressive left. Since Donald Trump […]
Posted in Civil Rights, Featured, Media, Rhode Island | Tagged academic freedom, alt right, Breitbart, Charlie Kirk, Erik Loomis, free speech, Professor Watchlist, Steve Bannon, Turning Point USA, URI | 1 Response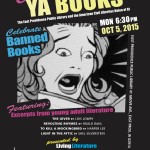 By Hillary Davis on September 29, 2015
The freedom to read is the freedom to learn, to imagine, to challenge your own beliefs, and to see the world from a new point of view. Too often, that freedom is challenged by individuals who would censor important and challenging books rather than embrace them. As part of our ongoing work to fight against […]
Posted in Civil Rights, Education, Events, Featured, Rhode Island | Tagged ACLU, Civil Rights / Liberties, free speech, Rhode Island | Leave a response
By Elisha Aldrich on July 15, 2015
The Rhode Island American Civil Liberties Union (ACLU) this morning filed a lawsuit on behalf of a Providence street musician, saying that the city has infringed upon his First Amendment rights. 62-year-old Manuel Pombo has been harassed by Providence Police for playing in a public space on multiple occasions, even though he had a permit to perform.
Posted in Civil Rights, Defense, Providence, Rhode Island | Tagged ACLU, Dunkin Donuts Center, first amendment, free speech, Manuel Pombo, Providence, Providence Police Department, Shannah Kurland, Steven Brown | 3 Responses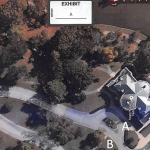 By Steven Brown on December 9, 2014
The recent protests in Providence and around the country should remind us all of the importance of our free speech rights and the power a community can have when it makes its collective voice heard. Taking to a public square to express one's political opinion is a longstanding tradition in American society and is a […]
Posted in Civil Rights, Featured | Tagged ACLU, Civil Rights / Liberties, free speech, protests, Providence, Rhode Island | 1 Response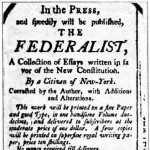 By Steven Brown on October 9, 2014
Rhode Islanders no longer need to worry about facing prison for exercising their free speech rights now that an outdated law that banned the distribution of anonymous political literature has been ruled unconstitutional. Ruling in an ACLU lawsuit, U.S. District Court Judge William Smith on Tuesday struck down a state law that makes it a crime to circulate […]
Posted in Civil Rights, Featured, News, Politics, Rhode Island | Tagged ACLU, Civil Rights / Liberties, first amendment, free speech, smithfield | 1 Response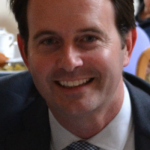 By Samuel G. Howard on May 27, 2014
Candidate for Democratic nominee for Secretary of State Guillaume de Ramel in The Providence Journal 5/26/14 (emphasis added): Rhode Island's special distinction for "limited activity" lobbyists has created A gray area in the law prone to causing confusion or even unintentional noncompliance. Anyone who lobbies state government should be registered with the secretary of state's office, regardless of […]
Posted in Featured, Politics | Tagged de ramel, free speech, lobbying | 1 Response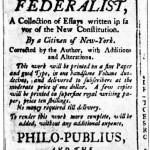 By Steven Brown on April 15, 2014
The ACLU of Rhode Island today filed a federal lawsuit to prevent the Smithfield Police Department from continuing to enforce an overly broad state law that makes it a crime to circulate anonymous political literature, including unsigned newspaper editorials. The statute, which carries a potential one-year prison sentence, unconstitutionally bars the distribution of any anonymous political […]
Posted in Civil Rights, Featured | Tagged ACLU, constitution, free speech, smithfield | 2 Responses