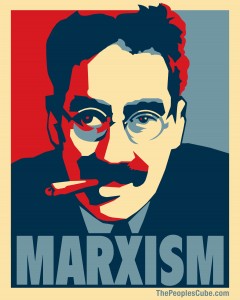 RIFuture is a fine institution that has made important contributions to the Rhode Island news culture. It is our hope that this new feature – the 'Tuesday to Tuesday Arts and Entertainment Calendar' will bring a lighter side to the fare. As we move beyond the dog days of summer, I'm open to tips and press releases regarding the events you or someone you know may be holding in the next few weeks. Feel free to e-mail data to me at andrew.james.stewart.rhode.island@gmail.com.
MY PICKS
Here is my selection of events that you should definitely consider checking out this week.
9/8
Black Wool, Auvn, The Conversation, and Antonio Forte at AS220 Main Stage, 9:30 pm, $6
Check out some local bands and support one of our favorite venues in Providence.
9/9
Frequency's Providence Anthology Release at Providence Public Library Ship Room, 6 pm, Free
I'm a bibliophile, so something in me is just yearning to see what happens here.
9/10
Movies on the Block: THE MUPPET MOVIE at Grants Block, 7:30 pm, Free
This is one of my favorite movies of all time and is certainly one for the whole family.
9/11
The Diversity Fellows Present "The 9/11 Show!" at AS220's Blackbox, 7 pm, $5-10 sliding scale
This is a truly interesting event I highly encourage you to check out, it is intentionally flying in the face of nationalism and faux-sentiment in the name of the unity art gives us.
9/12
Happy hour book party for Cedric de Leon's new release "Origins of Right To Work" at AS220, 5 pm, Free
This is the event not to miss this week, folks, there's no two ways about it.
9/13
Free Writer's Workshop at Annex Room, 4 pm, Free
Consider brushing up on your skills as we head back in to the school year.
9/14
Again, this week was light in terms of events, so please send me press releases and event notices as you come across them
9/15
Hartley C. White Project, CE Schneider Topical, Universal Cell Unlock at Psychic Readings, 9 pm, $6
Again, let's send some loving to AS220 and support local music!
9/8
Stretch & Strength at AS220 Live Arts Dance Studio, 12-1 pm, $5
Open Life Drawing at AS220, 6 pm-8:30, $6
Intermediate Ballet Class with Danielle Davidson at AS220 Live Arts Dance Studio, 7:15 pm-8:45 pm, $13 per class/$60 for 6 classes
Brian 4 Ever, Mike Mountain, Invisible Robot Hands at Psychic Readings, 9 pm, $5
Black Wool, Auvn, The Conversation, and Antonio Forte at AS220 Main Stage, 9:30 pm, $6
9/9
Vinyasa Yoga with Julie Shore at AS220 Live Arts Dance Studio, Noon-1 pm, $5
Open Level Modern Dance at AS220 Live Arts Dance Studio, 6:30-8 pm, $13 per class/$60 for 6 classes
Frequency's Providence Anthology Release at Providence Public Library Ship Room, 6 pm, Free
Providence Student Union's Back to School Bash! at AS220 Main Stage, 5:30, Free
Lulz! Comedy Night at AS220 Main Stage, 9 pm, $6
The Florists, Feng Shui Police, Speechcraft and The Woods at Psychic Readings, 9 pm, $6
9/10
Evening Yoga at AS220 Live Arts Dance Studio, 6:15 pm, $13 per class; $60 for 6 classes
Movies on the Block: THE MUPPET MOVIE at Grants Block, 7:30 pm, Free
LAST SHOW! 2015 Burnside Music Series: Mark Cutler and Men of Great Courage + DJ LaRochelle at Kennedy Plaza, 4:30 pm, Free
Live@RWU: Quincy Jones Presents the Justin Kauflin Trio at RWU Global Heritage Hall Auditorium, 7:30 pm, Free
newportFILM Outdoors! THE MASK YOU LIVE IN at Great Friends Meeting House Lawn, 7:15 pm, Free
Counter-Productions Theatre Company presents a staged reading of AMERICA'S FAVORITE PASTIME by Dennis A. Allen II at AS220's Blackbox, 7 pm, Free
Songwriters In The Round @ AS220, 7 pm, $5
Jesse Holstein (violin) and Clara Yang (cello), and Sun Speak at AS220 Main Stage, 9 pm, $6
9/11
ART OPENING! Creative Compassion & The Art of Kindness at New Urban Arts, 5 pm, Free
The Diversity Fellows Present "The 9/11 Show!" at AS220's Blackbox, 7 pm, $5-10 sliding scale
Pixels, Aloud, Cat Has Claws, and Food Court at AS220 Main Stage, 9 pm, $6
9/12
Traditional Irish Music Session at AS220 Bar & FOO(D), 4 pm, Free
Collage Creators at Providence Children's Museum, 10 am, Free with Museum admission of $9.00 per person
Blackletter, Leiko, and Seven Hats Parade at Parlor Bar & Kitchen, 10 pm, $5 (21+)
Happy hour book party for Cedric de Leon's new release "Origins of Right To Work" at AS220, 5 pm, Free
Saturday Switch Series Masterclasses at AS220 Live Arts Dance Studio, 10 am, $15 per class; $60 for 6 class package
AS220 Residents' Open House at AS220 Empire Fl. 3/Dreyfus Bldg./Mercantile Block, 2:30, Free
AS220 Industries Open House at AS220 Industries, 5 pm, Free
September Gallery Openings at AS220, 5 pm, Free
All About Buttons, Treehouse Live, Rat Ruckus at AS220 Main Stage, 9 pm, $6
9/13
Core Workout with Daniel Shea at AS220 Live Arts Dance Studio, 9 am, $5
Beginner Ballet at AS220 Live Arts Dance Studio, 10:30, $13 per class/$60 for 6 classes
Intermediate Ballet w/ Stephanie Albanese at 95 Empire Dance Studio, Noon, $13 per class/$60 for 6 classes
Happy Grandparents Day! at Providence Children's Museum, 9 am, Free with Museum admission of $9.00 per person
Stacey Peasley Band at Governor Henry Lippitt House Museum, 3 pm, Free
Hann Cassady, Dan Dodd, Bill Bartholomew, and Alexandra Dutremble at Dusk, 8 pm, $5 (18+)
Arduino For Total Newbies With Mitch Altman at AS220 Labs, 1 pm, $35
Free Writer's Workshop at Annex Room, 4 pm, Free
Math The Bland The Bland, Slingshot Dakota, Twin Foxes, and Honest Living @ Psychic Readings, 9 pm, $6
9/14
Intermediate/Advanced Modern Dance at AS220 Live Arts Dance Studio, 6:30 pm, $13 per class/$60 for 6 classes
9/15
Stretch & Strength at AS220 Live Arts Dance Studio, Noon, $5
Open Life Drawing at AS220, 6 pm, $6
Intermediate Ballet Class with Danielle Davidson at AS220 Live Arts Dance Studio, 7:15 pm, $13 per class/$60 for 6 classes
Hartley C. White Project, CE Schneider Topical, Universal Cell Unlock at Psychic Readings, 9 pm, $6
Vana Mazi, Orion Rigel Dommisse and Wolf Hongos at AS220 Main Stage, 9:30 pm, $6