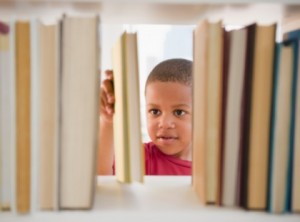 Race and racism is the topic of discussion in the press. Yet it remains to be seen if this discussion will include the use of the dreaded c-word (class) or dare use the g-verb of what harms people of color daily (gentrification). Here at RIFuture, we want to spice it up a little and talk about those issues as part of a guide to activists in #BlackLivesMatter and other movements.
We are approaching winter. I hope to suggest some books that activists can study amongst themselves so to better grasp how to radicalize their movements. Included on the list are suggestions by Antoinette Gomes of the Rhode Island College Unity Center, Ray Rickman of Rhode Island Black Heritage and Stages of Freedom, Jim Vincent of the NAACP, and Imam Farid Ansari of the Muslim American Dawah Center of Rhode Island, who has a background as a member of the Nation of Islam. Although these individuals have contributed to this list, the politics of volumes I suggest should not be construed as their own nor should my comments connected to my suggestions be conflated with their views. I would also be remiss if I did not add that, even though I consider myself a white ally, the reality is that any person of color has a better understanding of these issues in their little finger than I might in all my years of research. This is not intended as anything other than polite suggestion.
Lies My Teacher Told Me: Everything Your American History Textbook Got Wrong by James W. Loewen (Suggested by Antoinette Gomes)
Citizen: An American Lyric by Claudia Rankine (Suggested by Antoinette Gomes)
In the Matter of Color: Race and the American Legal Process: The Colonial Period (Race and the American Legal Process, Volume I)/Shades of Freedom: Racial Politics and Presumptions of the American Legal Process (Race and the American Legal Process, Volume II) by A. Leon Higginbotham (Suggested by Farid Ansari)
The New Jim Crow by Michelle Alexander (Suggested by Jim Vincent)
Between the World and Me by Ta-Nehisi Coate (Suggested by Ray Rickman)- A meditation on race in America.
March: Book One by John Lewis (Suggested by Ray Rickman)- Congressman Lewis writes about his childhood and the beginning of his work in the Civil Rights Movement.
The Autobiography of Malcolm X As Told to Alex Haley– This book remains a vital manual for understanding the inherent value of any member of a minority group. Despite the problems in the text caused by Haley's intentional distortion of Malcolm X's politics, it is a critical volume.
A Lie of Reinvention: Correcting Manning Marable's Malcolm X edited by Jared Ball and Todd Steven Burroughs- When Marable's biography of the slain leader was published posthumously, the Left in America was stunned by its lunacy. Obsessed with tabloid sexuality issues and trying to say that Malcolm X prefigured the neoliberal Obama administration, it was roundly condemned by everyone who knew the truth. Several rebuttal volumes were published but I would argue this is perhaps the finest. There is a corresponding collection of media files featuring discussions with various Left African American scholars at Prof. Ball's website.
The Wretched of the Earth by Frantz Fanon– Fanon was lying on his deathbed and dictated the material to his wife as it was written. The book analyzes the decolonization and how oppressed peoples can reorganize their societies. The first chapter, titled On Violence, was a stunning riposte to pacifists.
Black Skin White Masks by Frantz Fanon– Here the author writes a classic psycho-analytic dissection of racism and how it affects the victims.
The Souls of Black Folk by W.E.B. Du Bois– The book that argued 'the problem of the Twentieth Century is the problem of the color line', something all the more relevant today. Du Bois spared no punches when he fired across the bow of Booker T. Washington and dared people of color to dream of something greater than the lives of vocational workers dictated by the Tuskegee Institute.
John Brown by W.E.B. Du Bois– John Brown, the abolitionist martyr, was not the first to say Black Lives Matter, but when 'he captured Harper's Ferry, with his nineteen men so few/And frightened Old Virginnia till she trembled thru and thru', the entirety of the United States was rocked so hard it caused a Civil War. I have previously written an essay for CounterPunch where I argue this is an essential volume for all white activists to read.
Race and Racism: An Introduction by Carolyn Fluehr-Lobban- A fantastic volume that explains the intricacies and contradictions of race written by a longtime member of the Rhode Island Black Heritage Society who taught classes on this topic at Rhode Island College.
Orientalism by Edward Said– A classic dissection of the notion of 'The Orient' as an imperialist construct.
The America in the King Years Trilogy by Taylor Branch- Branch's epic biography of Martin Luther King, Jr. has some flaws, especially considering his too-close-for-comfort relationship to President Bill Clinton, yet this is essential reading, especially the first volume, Parting the Waters.
Hopeless: Barack Obama and the Politics of Illusion edited by Jeffrey St. Clair and Joshua Frank- This volume is a Left-progressive response to the Obama administration. It includes essays from radical African writers to poor white southerners who have been equally marginalized by the neoliberal policies of this president.
Pedagogy of the Oppressed by Paolo Freire– This volume that argues for a re-definition of how teachers teach and students learn. Our charter school champions in the state and city governments could learn a thing or two from Freire.
What Gandhi Says: About Nonviolence, Resistance and Courage by Norman Finkelstein- Finkelstein is originally a Marxist and advocate for the Palestinians. Yet he turned to Gandhi to develop a manual for the people he loves so dearly and ended up giving us all a gift, dedicating the book to members of Occupy Wall Street. He has no delusions about the Mahatma and is very open about this but also has some stunning insights to share.
Communists in Harlem During the Depression by Mark Naison- A fantastic case study of liberation politics and a cautionary tale. The Communist Party had some truly brilliant moments, such as their campaign for the Scottsboro Boys, and some truly problematic ones.
A Brief History of Neoliberalism by David Harvey– When you go to another country, you find political parties that have wildly different economic programs. Yet both the American Democratic and Republican Parties rely on identity and social issue politics to win votes. Why? The reason is that both parties subscribe to a brand of economics called neoliberalism, which dictates mass-privatization of public utilities, eradication of the social safety net, and austerity policies. Harvey presents a very readable and vital history of how America got to where we are today economically.
Here I Stand by Paul Robeson- One-half memoir, one-half manifesto, this testament of the unabashed champion of his people, who faced censure from the McCarthyist mob in the 1950s, is a brilliant short collection of writings.
Anarchism: From Theory to Practice by Daniel Guérin– A classic pamphlet that explains the basics of libertarian socialism and the history of a communist movement that values liberty in a fashion far more honest than the old Leninist tradition did.
On Liberty by John Stuart Mill– Whenever one talks about rights and liberty, they consciously or unconsciously are invoking the ideas laid out by Mill.
A People's History of the United States by Howard Zinn– The author was open in his later years he made some mistakes and tried to impose a doctrinaire vision of class on the history of America that had some blind spots, including a gap regarding LGBTQQI people. Yet the book is so beautiful in some parts I still find myself misting up, especially when I read this passage:
There is no way of measuring the effect of that southern movement on the sensibilities of a whole generation of young black people, or of tracing the process by which some of them became activists and leaders. In Lee County, Georgia, after the events of 1961-1962, a black teenager named James Crawford joined SNCC and began taking black people to the county courthouse to vote. One day, bringing a woman there, he was approached by the deputy registrar. Another SNCC worker took notes on the conversation:
REGISTRAR: What do you want?
CRAWFORD: I brought this lady down to register.
REGISTRAR: (after giving the woman a card to fill out and sending her outside in the hall) Why did you bring this lady down here?
CRAWFORD: Because she wants to be a first class citizen like y'all.
REGISTRAR: Who are you to bring people down to register?
CRAWFORD: It's my job.
REGISTRAR: Suppose you get two bullets in your head right now?
CRAWFORD: I got to die anyhow.
REGISTRAR: If I don't do it, I can get somebody else to do it. (No reply)
REGISTRAR: Are you scared?
CRAWFORD: No.
REGISTRAR: Suppose somebody came in that door and shoot you in the back of the head right now. What would you do?
CRAWFORD: I couldn't do nothing. If they shoot me in the back of the head there are people coming from all over the world.
REGISTRAR: What people?
CRAWFORD: The people I work for.
This list of books is not perfect and I do not pretend to that. I would be a fool not to note that there are almost no titles that deal with feminist issues and almost no women authors. I would in fact love to see Elisha Aldrich or another woman put together that list. But I hope that, armed with a curriculum that will keep these young people busy until spring, the winter will not kill the activist spirit as it did in the case of Occupy Providence. In the era of the charter school and cops who body-slam young women to the schoolhouse floor as if it were wrestle-mania, critical thinking in minority youths is a public enemy and democracy is the real terrorist threat. My hope and the hope of many is they will embrace their potential and create a big-tent movement that embraces labor unions, progressive religious bodies, women's groups, LGBTQQI liberators, and a radical press to start a peaceful rebellion and win a bloodless class war.