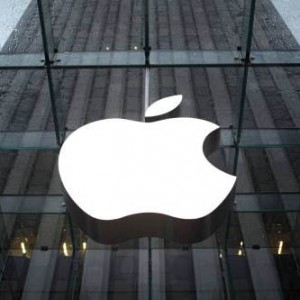 When most Americans think of Apple, they think of the hip commercials, the latest must have gadgets, and the industry leading innovation. What most do not realize is the untold story of how Apple has perfected stealing the seeds of American ingenuity and harvesting them under a complex system of third world slave labor. Throughout this article, keep in mind that Apple made a profit of $400,000 dollars per employee last year.
Apple made headlines this week when a New York Times article detailed Apples explanation for the companies lack of US manufacturing. Apple said that the issue goes much deeper than cheap labor and that American manufactures lacked the, "flexibility, diligence and industrial skills of foreign workers."
The true meaning of Apples statement only became evident when they cited a specific example clarifying what they meant. Last year, Apple ran into a last minute problem with the screen on one of its devices that caused the company to make a last minute adjustment in the manufacturing procedure.
Apple proudly admitted that 8000 employees at a Chinese manufacturing plant were quickly roused from their on-site plant dormitories, given a biscuit and cup of tea, and forced to go right into a 12 hours shift retrofitting the new screens.
If Apple wants to define "flexibility" as keeping workers in military like dormitories in which they are forced awake in the middle of the night to work a 12 hour shift on minimal food rations, than perhaps America cannot compete with that.
If one wishes to measure how Chinese workers truly feel about the working conditions they should look no further than the Foxconn plants in China. Apple uses the Chinese company Foxconn to manufacture a large portion of the Apple items bought in the US. In 2010, there were 14 successful suicide attempts at Foxconn when workers began jumping off the manufacturing building.
These suicides led 20 Chinese universities to launch an investigation and compile a report on the working conditions at Foxconn. The universities findings classified the conditions at the plants as comparable to a "labor camp."
The idea of suicide being preferable to work became so widespread throughout the company that special netting was put around the roof of the building to keep workers from jumping to their deaths. In addition, workers were asked to take a anti-suicide pledge. Unfortunately Apple is not alone here. A few weeks ago, 300 employees that manufacture the Microsoft Xbox 360 threatened to commit mass suicide over working conditions.
Although Apple's manufacturing practices are closer to the norm, rather than the exception when it comes to tech corporations, they deserve special scrutiny. Apple is quickly monopolizing the market of tablet and phone accessories. Most third party magazines, catalogues, and retailers that sell electronic accessories seem to be marketing accessories almost solely for Apple products today. Consequently, Apples business practices will likely be the practices emulated by the industry for market competitiveness.
Most disturbing though may be the uniquely deceptive way in which Apple products are marketed. Apple has successfully marketed its products as the must have items for generation Y. Sadly, when the young American unpacks his or her new I-Pad, they are unaware of the story behind how it actually was made.
Apple: The Company No American Should Be Proud Of

,