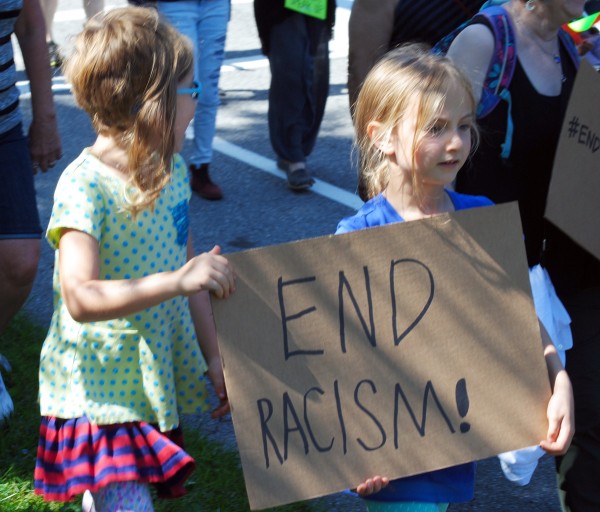 Nearly 200 people turned out at the Westminster Unitarian Church for a Black Lives Matter march in response to white supremacists fliers that were distributed in East Greenwich and to ongoing racial injustice in our state and across the country. Police officers cleared a path for the two mile march that went through downtown East Greenwich, slowing, rerouting and delaying traffic. The march was organized by the White Noise Collective and Westminster Unitarian Church's Social Responsibility Committee. Protesters called on white people in particular to stand up and support the growing Black Lives Matter movement.
"We have a responsibility as white people to acknowledge the racism people of color face every day in this state, and to support their struggles for justice," said Ash Trull, a member of the White Noise Collective in a statement, "As long as we close our eyes when we see police profiling or plug our ears when we hear about employment and housing discrimination, then we're part of the problem."
Reverend Ellen Quaadgras of Westminster Unitarian and organizer Rachel Bishop spoke briefly before the march on the importance of the Black Lives Matter movement and why signs declaring "All Lives Matter" were specifically discouraged. After the march Ellen Tuzzolo of the White Noise Collective and Reverend Tim Rich of St. Luke's Episcopal Church spoke briefly.
We are not going to change our white supremacist culture if white people are unwilling to confront systemic racism. Racism is not a black problem.
The White Noise Collective RI is a group of people working at the intersection of whiteness and gender oppression to disrupt racism and white supremacy, and to challenge white silence around these issues. It is a branch of the White Noise Collective in Oakland and an affiliate of the national network SURJ  (Showing Up for Racial Justice).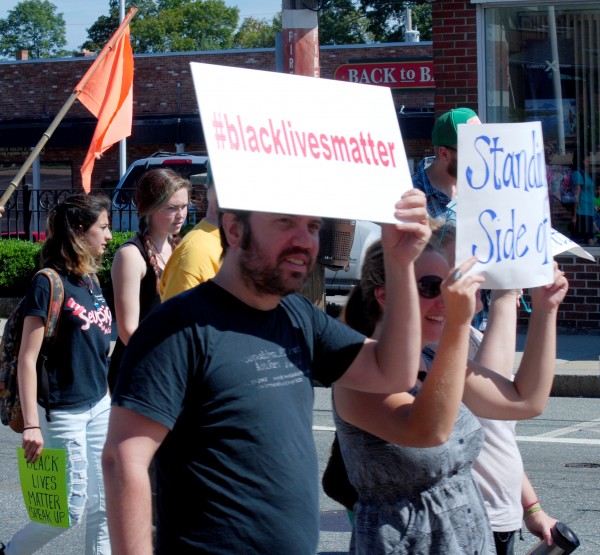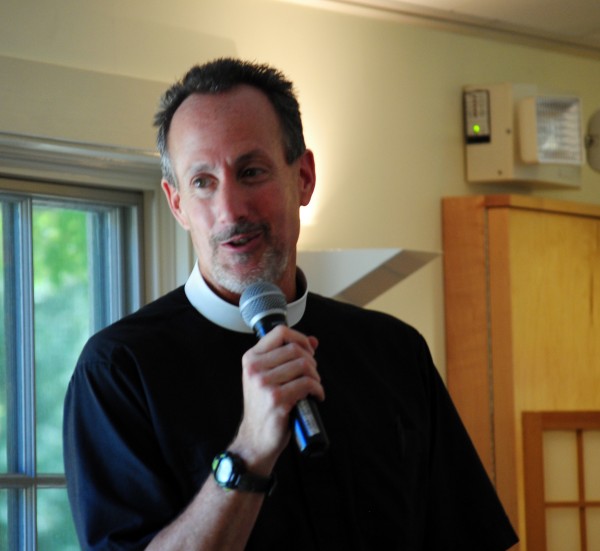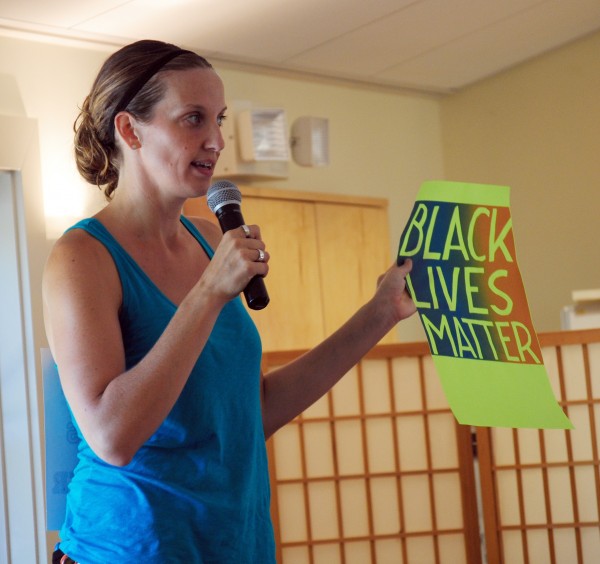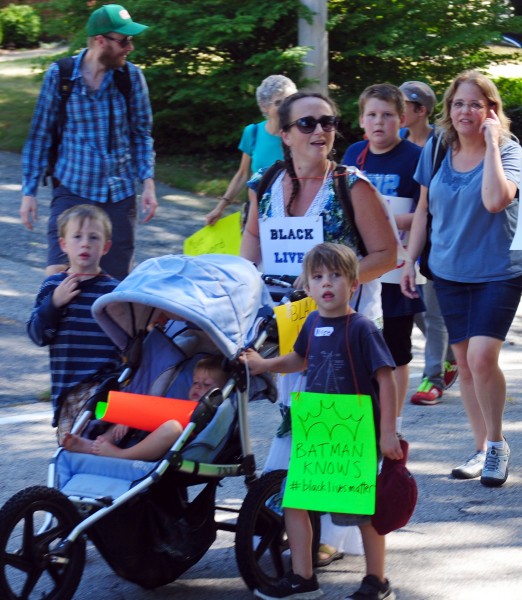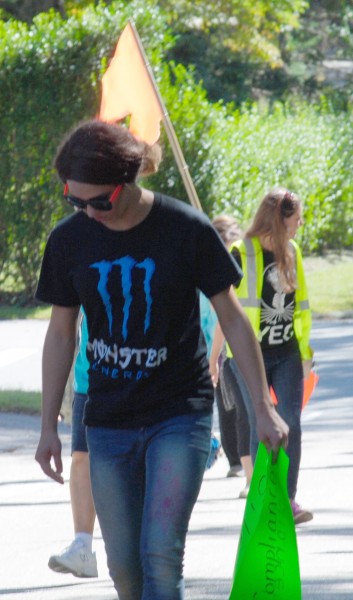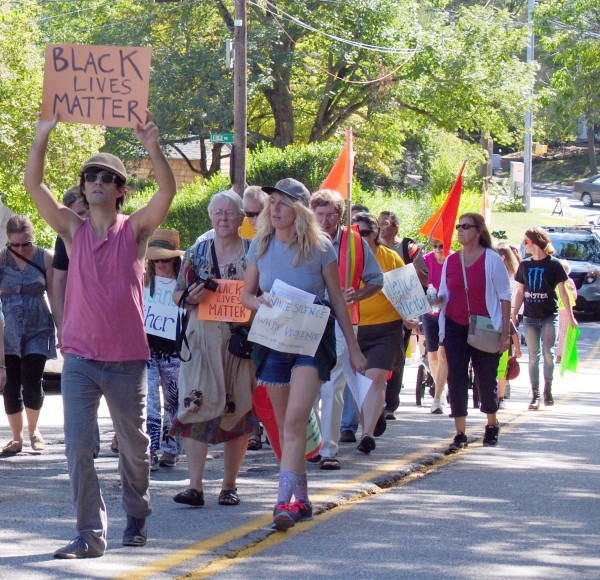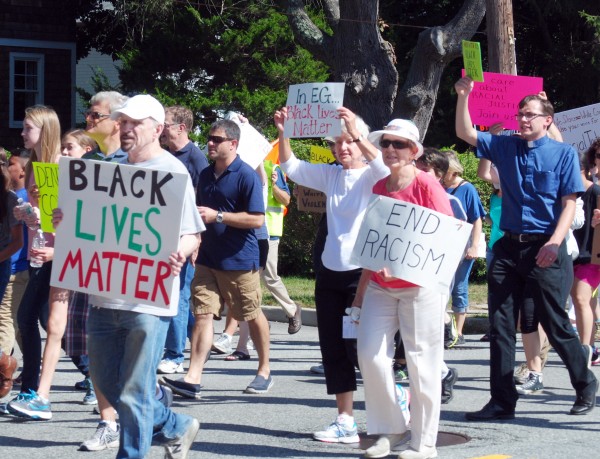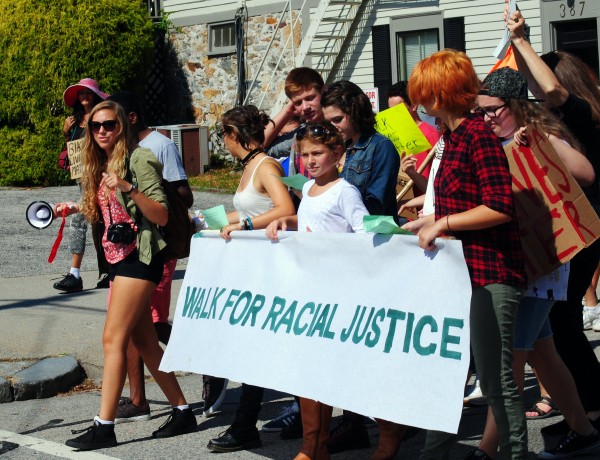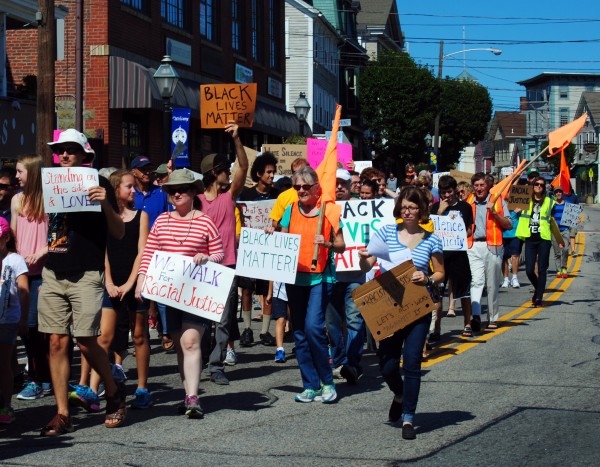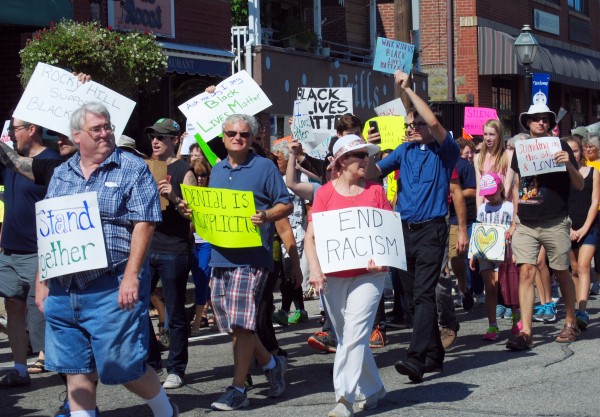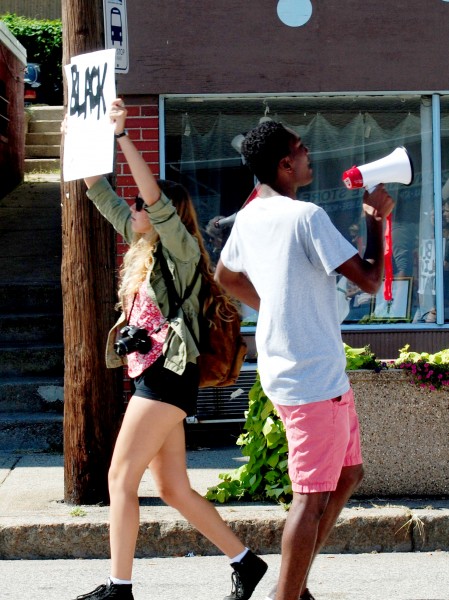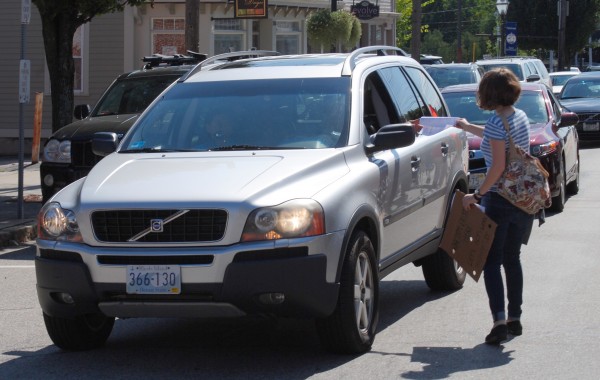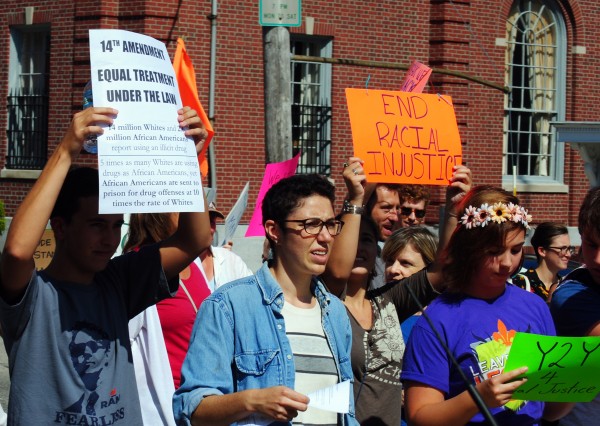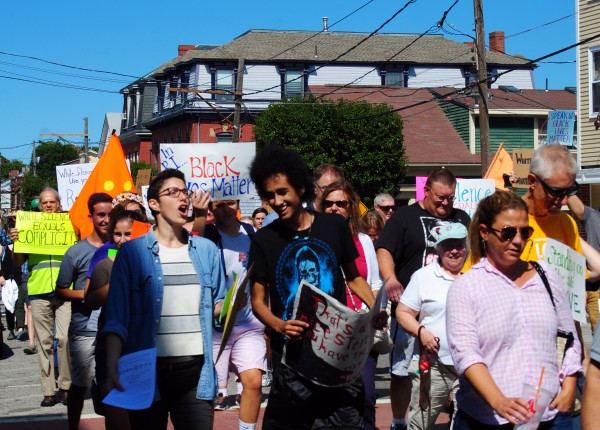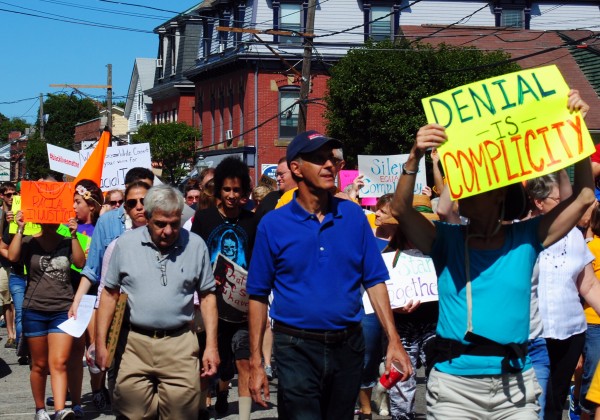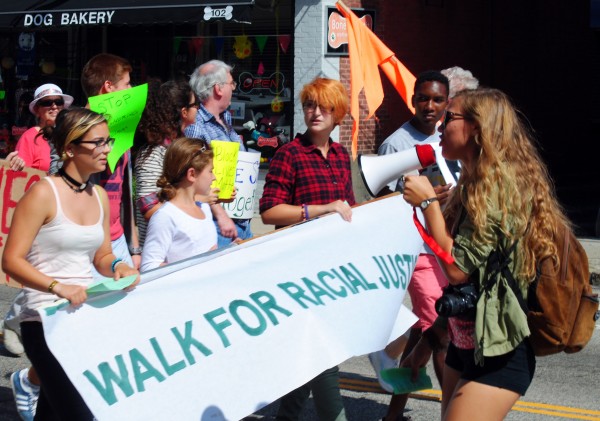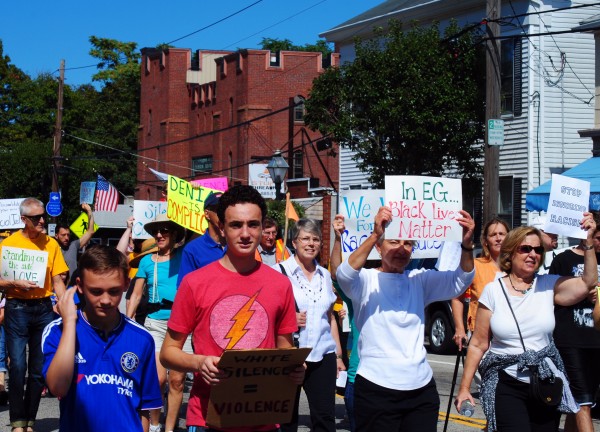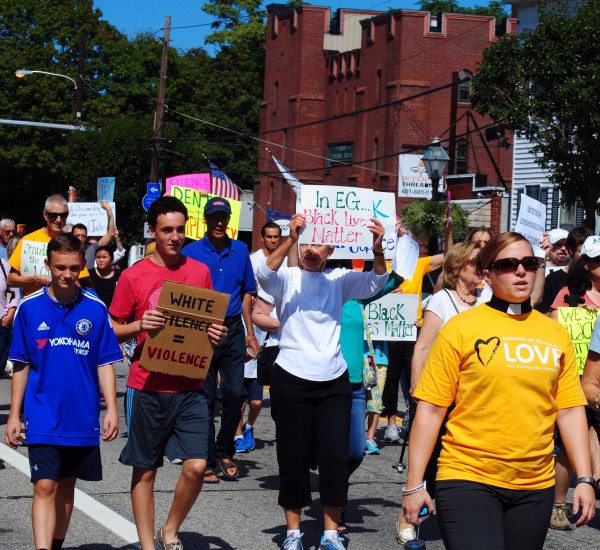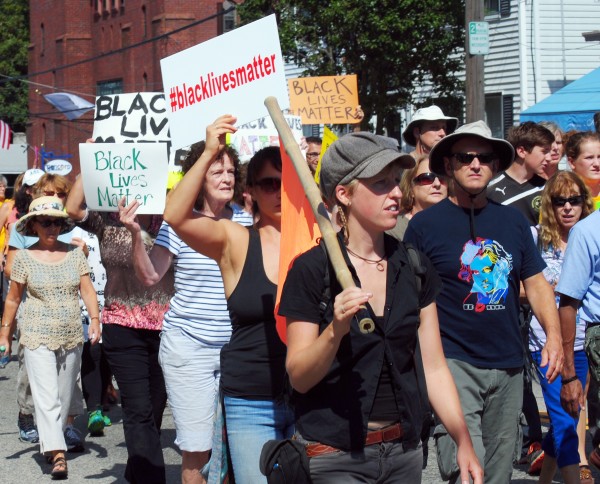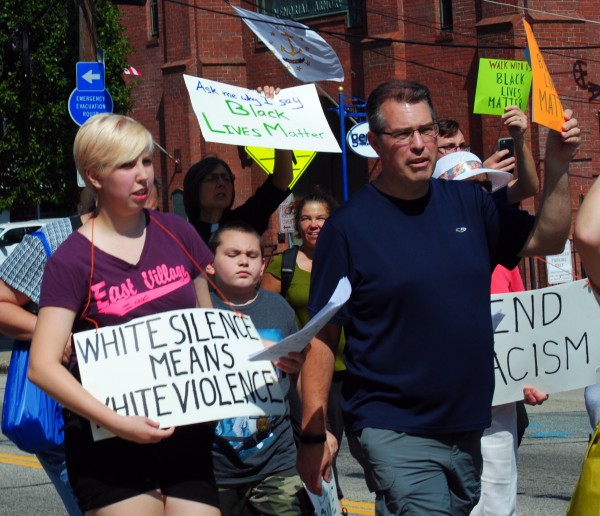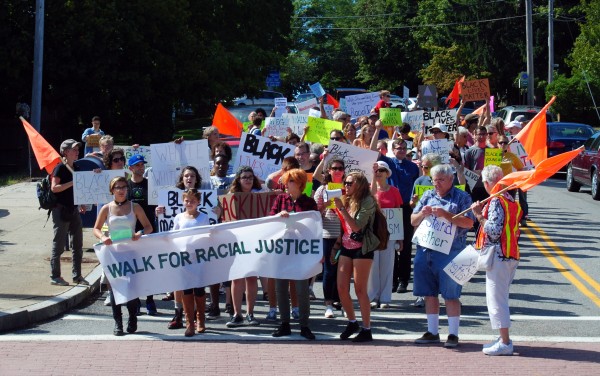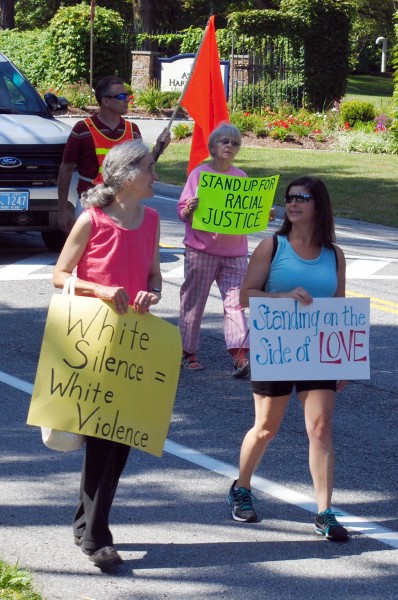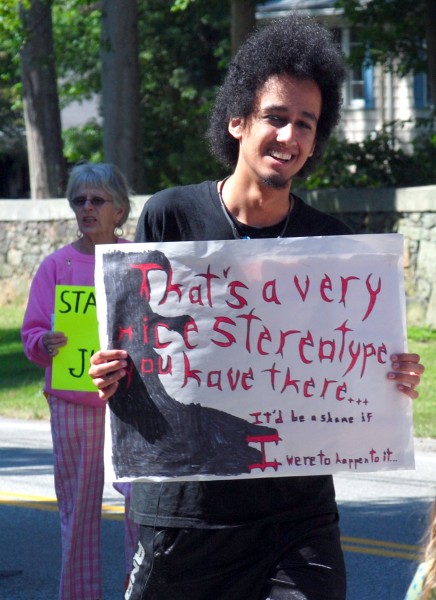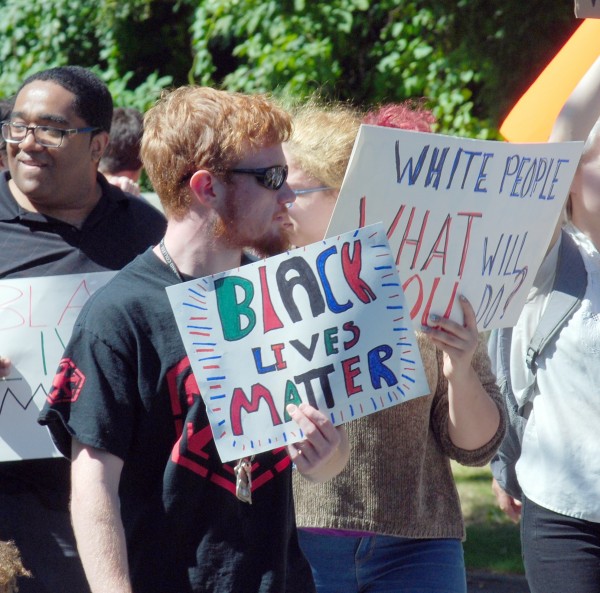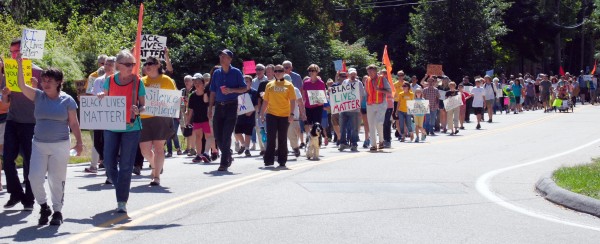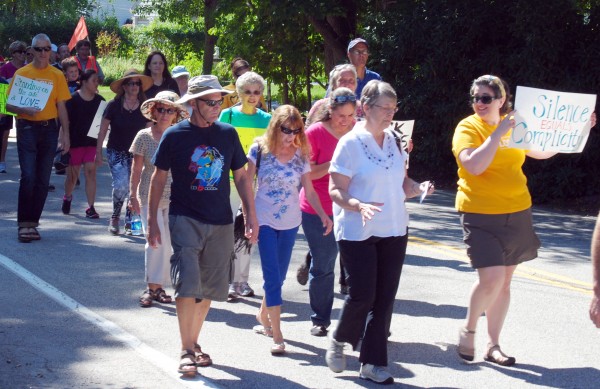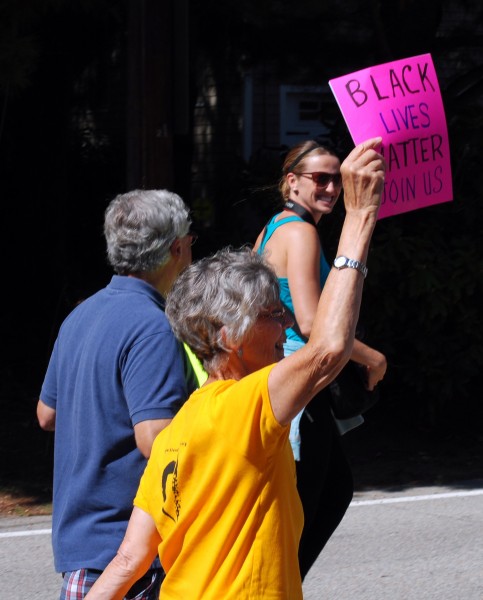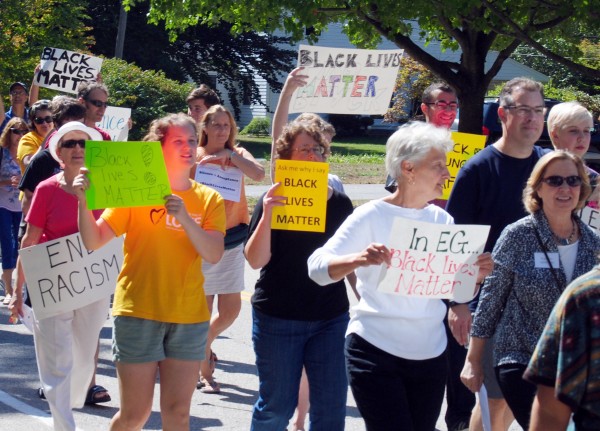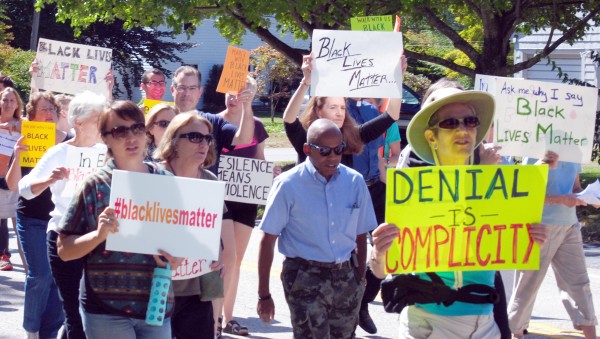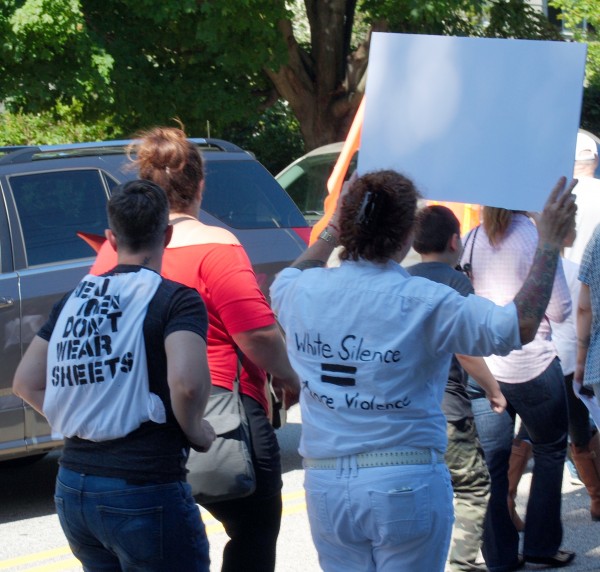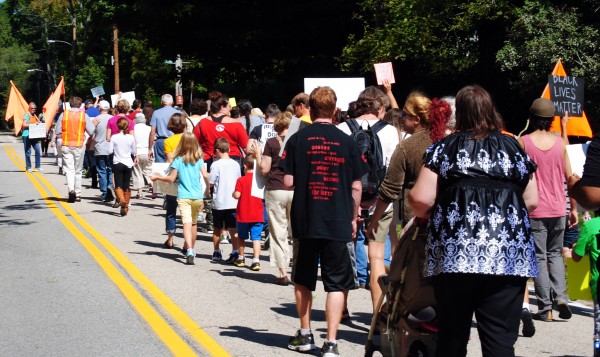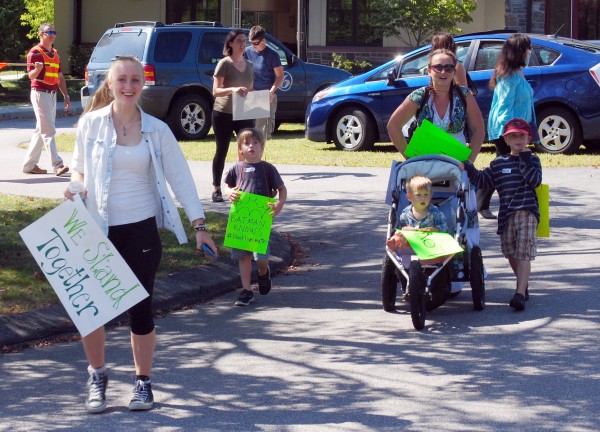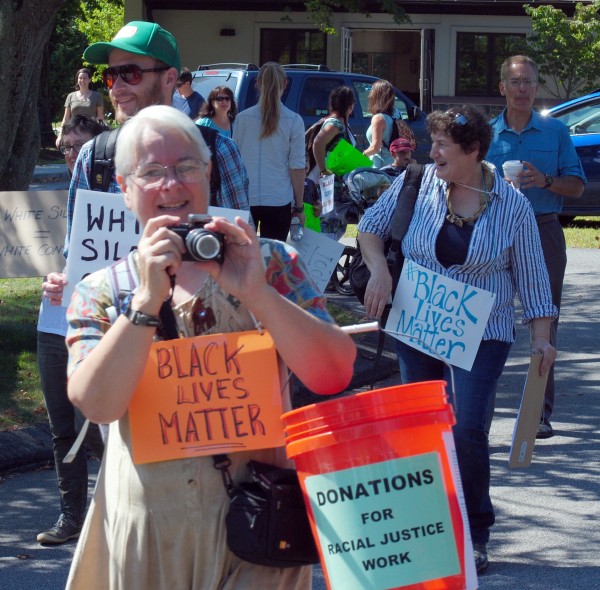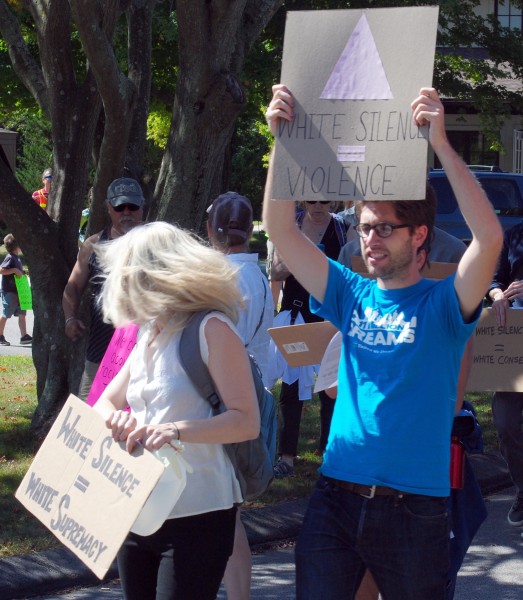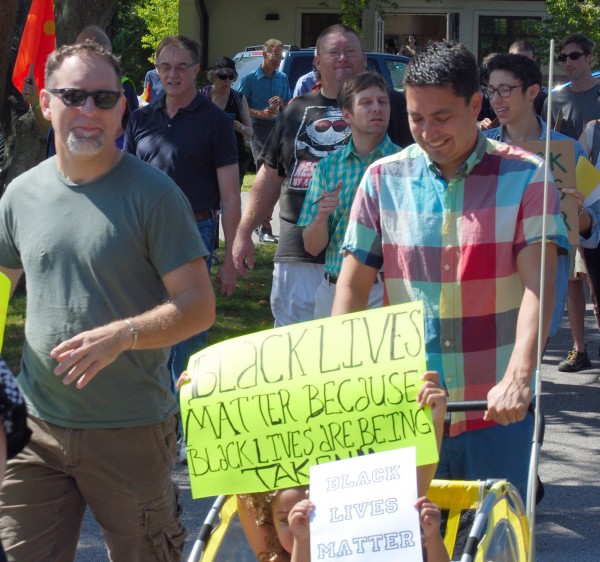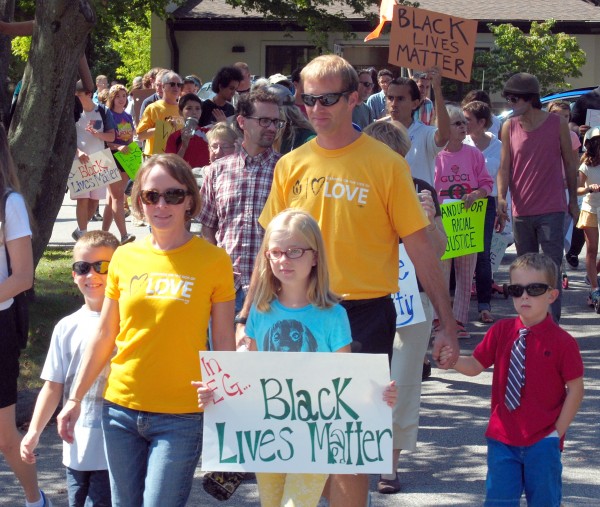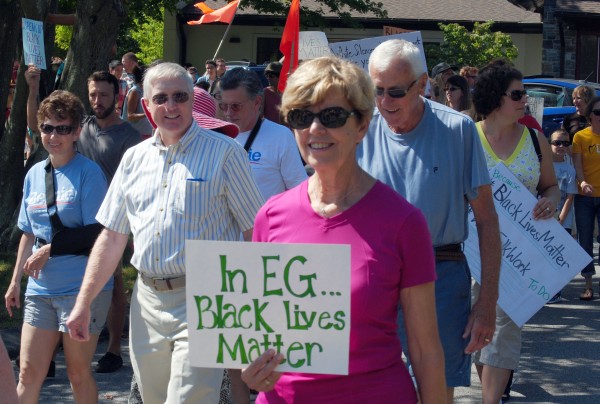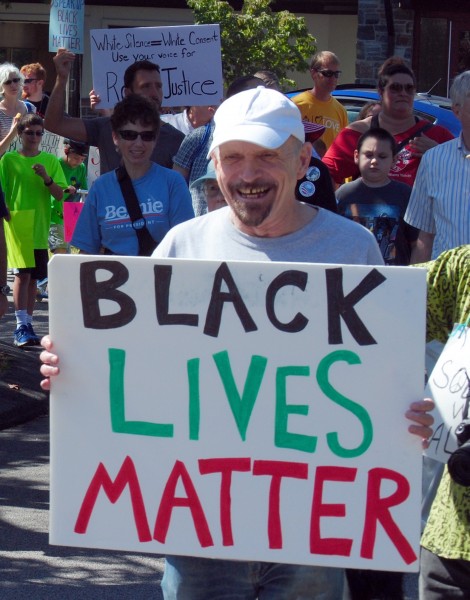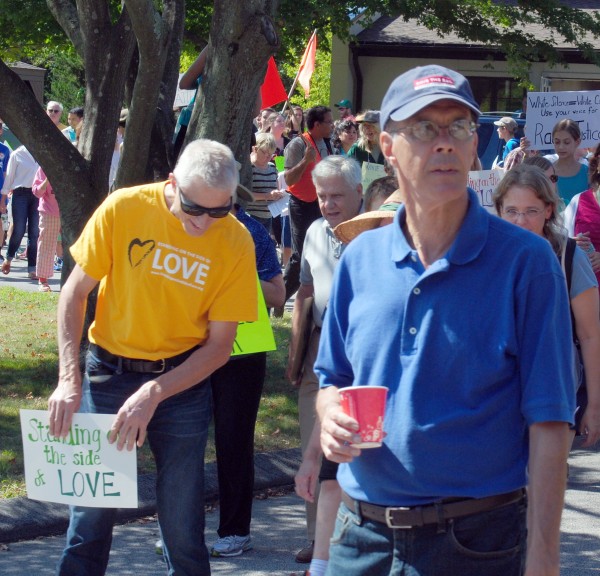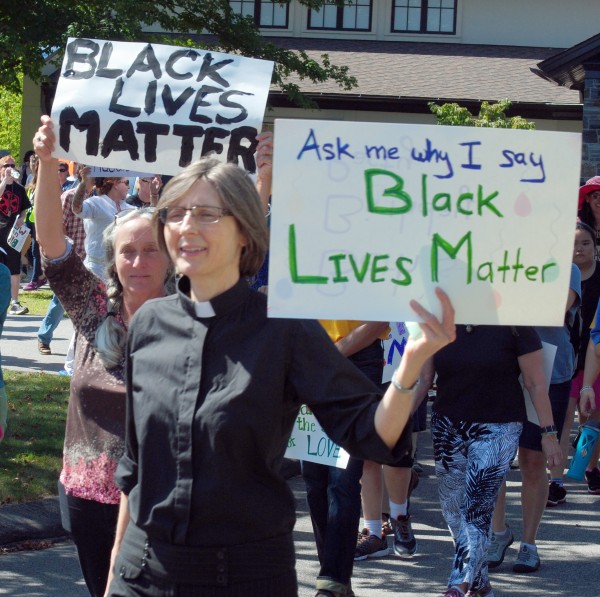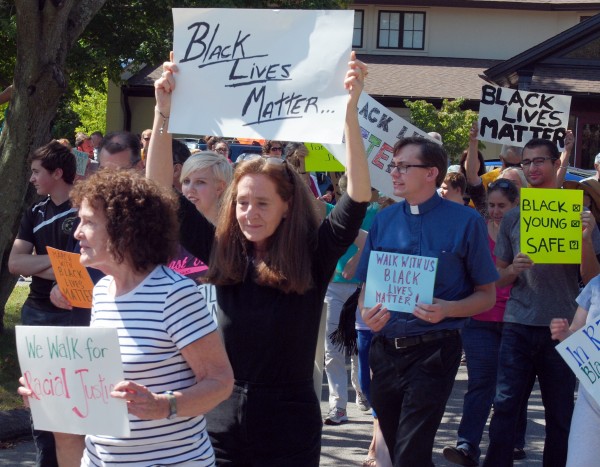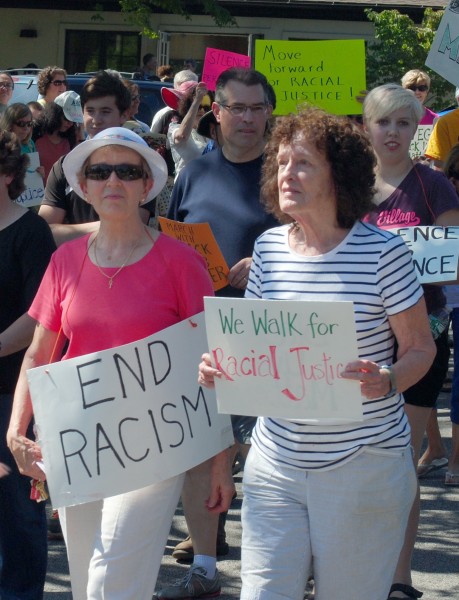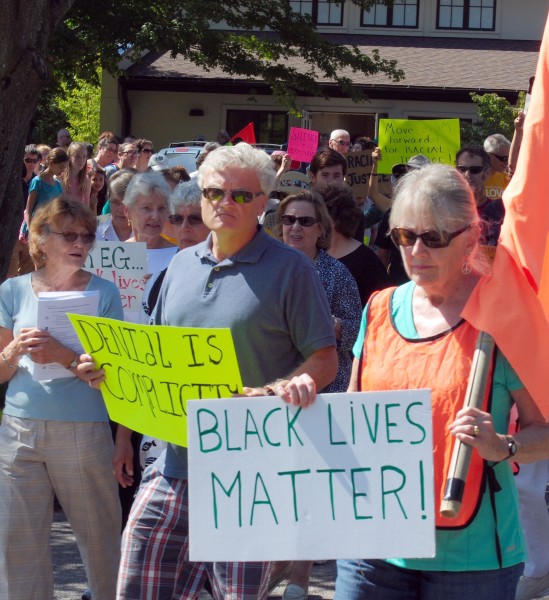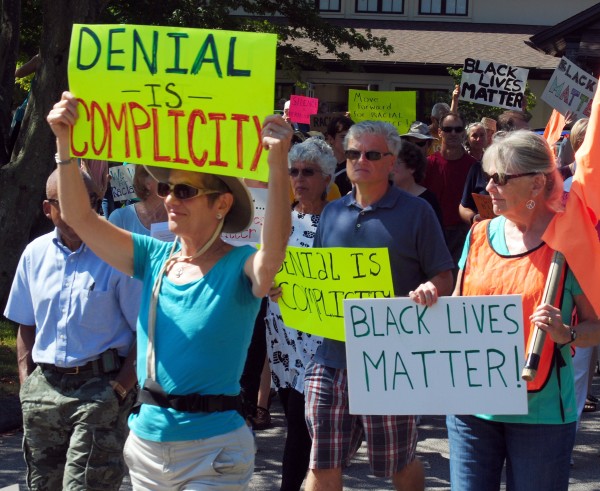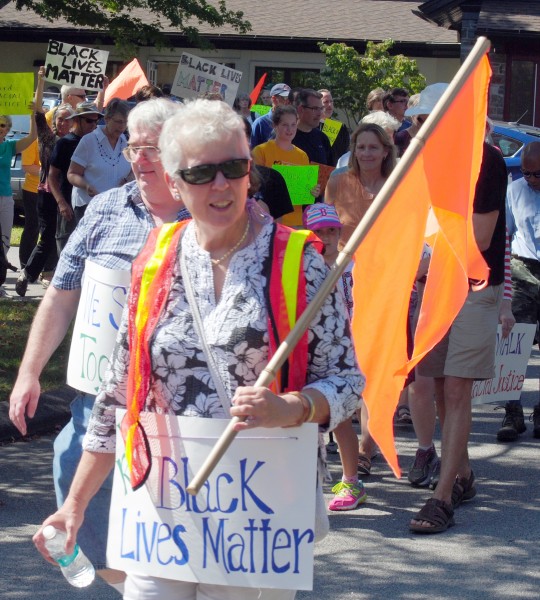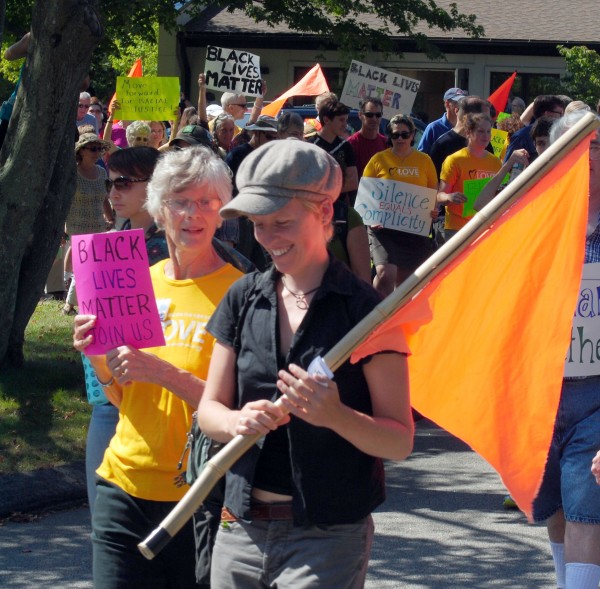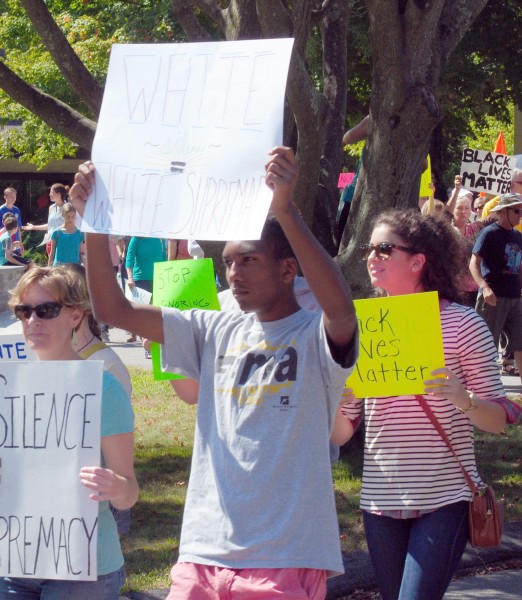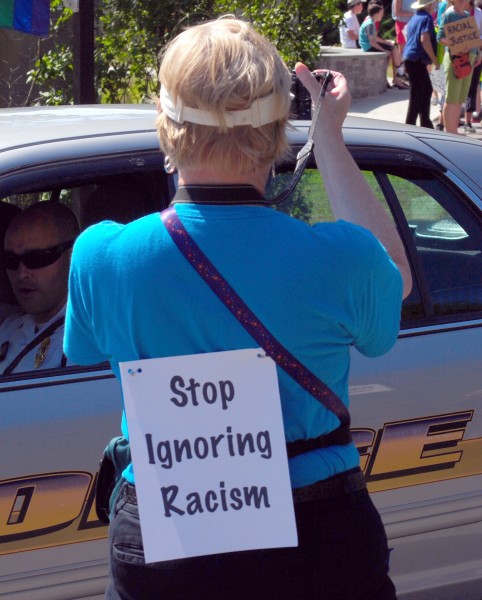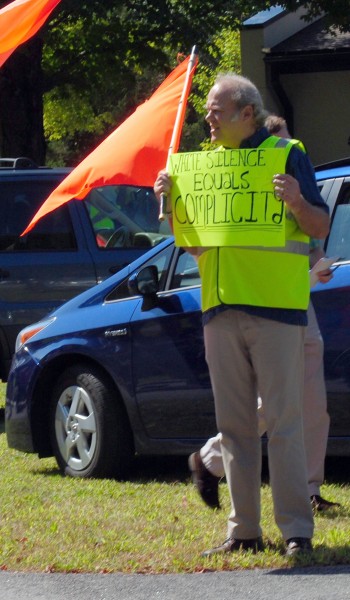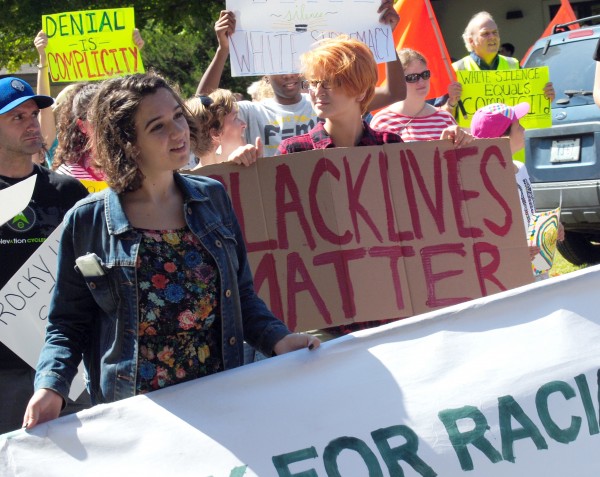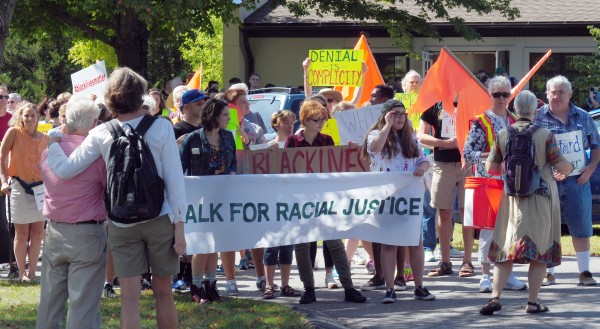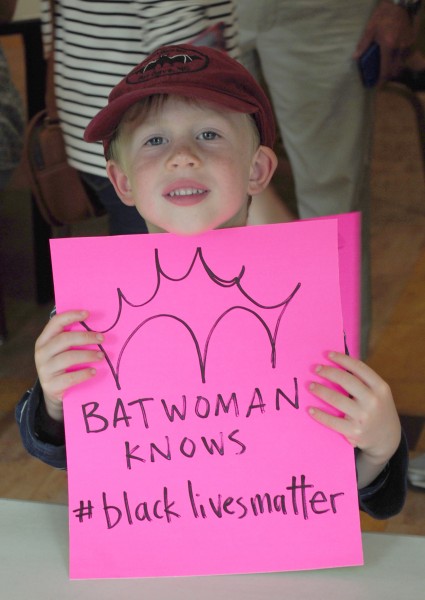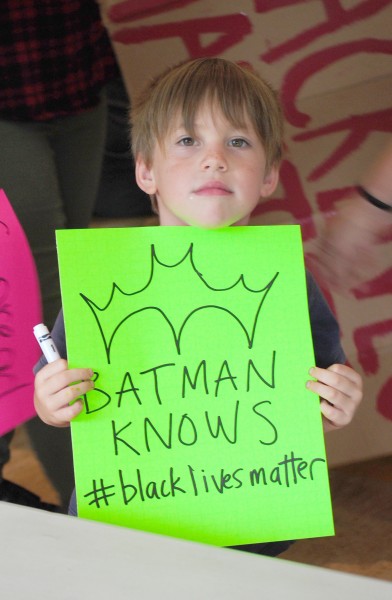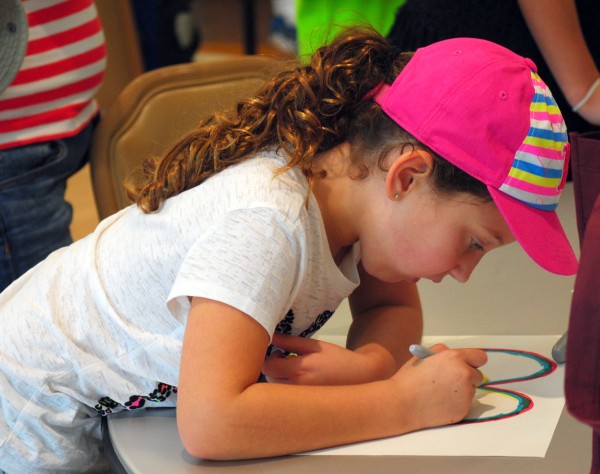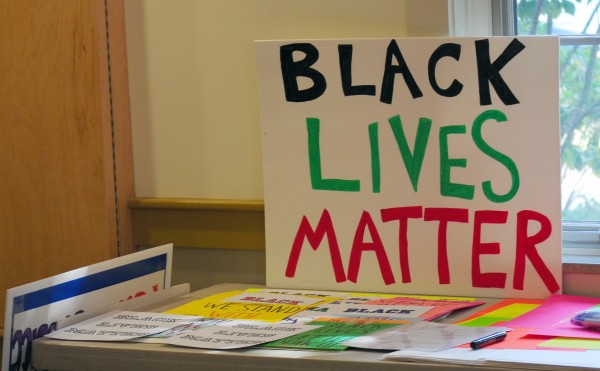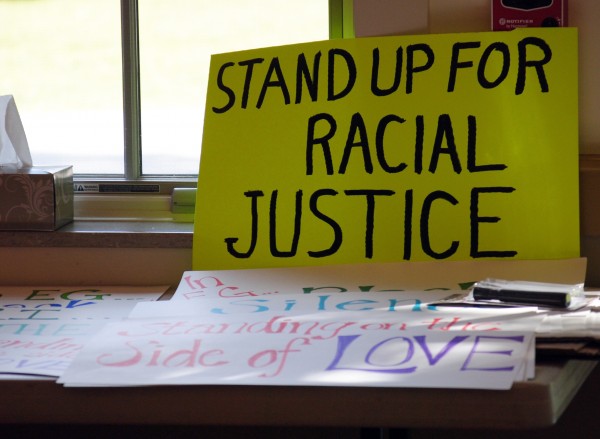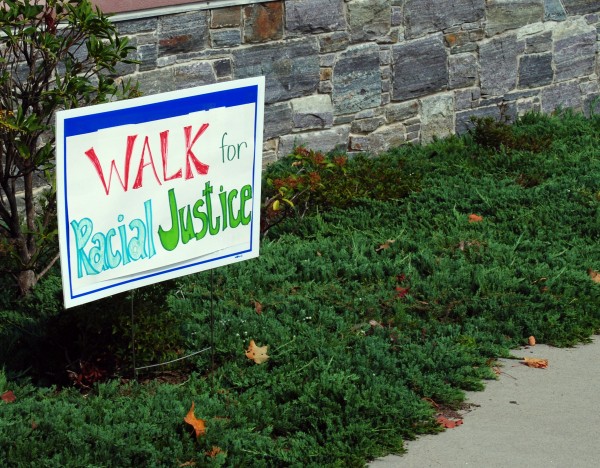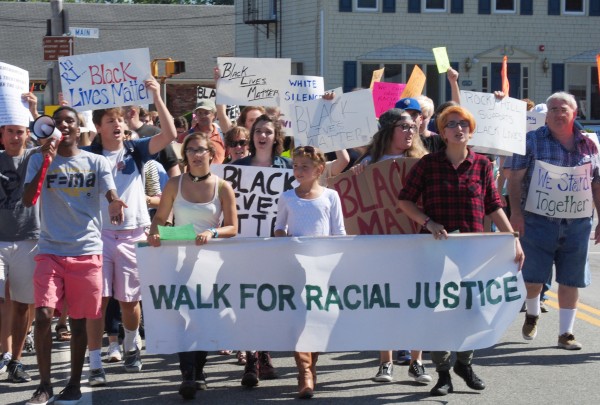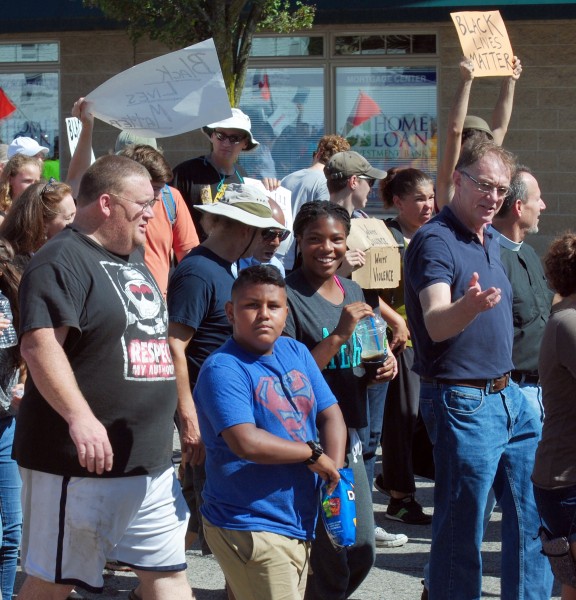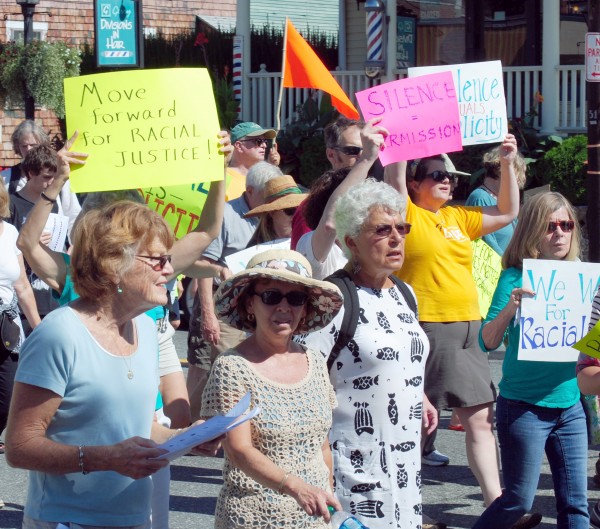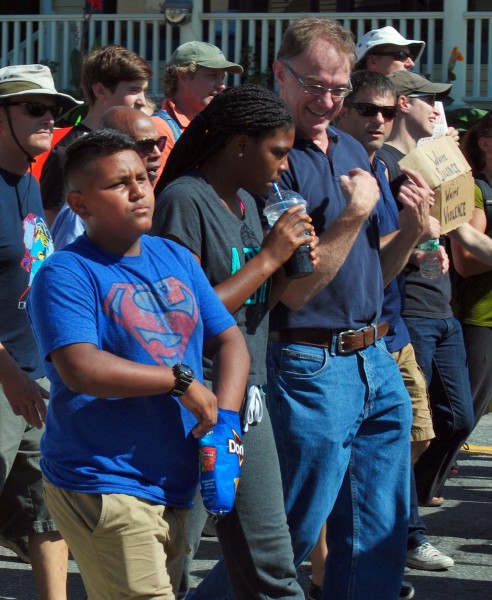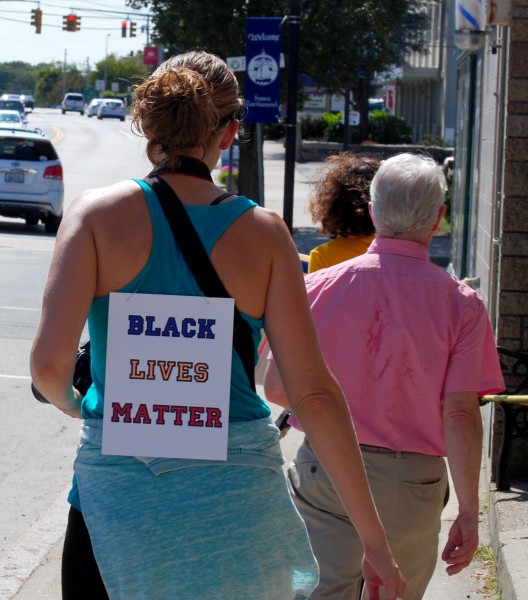 East Greenwich joins White Noise Collective in march for racial justice

,