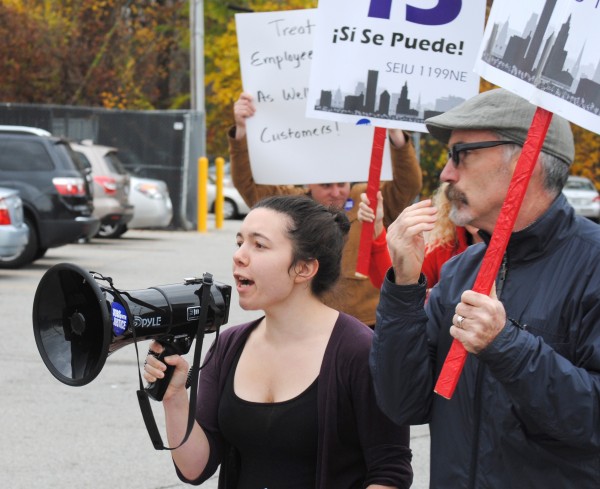 Fast food employees, restaurant workers and labor allies rallied outside the Wendy's restaurant at 771 Warwick Ave in Warwick around noon as part of a national effort to kick off a year-long $15 minimum wage campaign ahead of next year's presidential elections. Nearly 100 people gathered in the parking lot of Wendy's, where the management had locked the doors ahead of the protests and only served meals through the drive-thru window.

Led by outgoing Rhode-Island Jobs with Justice executive director Jesse Strecker, workers chanted and marched around the building, finally settling in front for a series of speeches from various workers and advocates "all the way down the food chain."
Long time Wendy's worker and minimum wage advocate Jo-Ann Gesterling spoke not only about fair wages, but about wages stolen when management forces workers to work through their breaks, lack of accountability in the management structure, and other issues fast food workers deal with on a daily basis.
Demonstrators were not only demanding $15 an hour, fair treatment and a union, they were also demanding that Wendy's join the the Coalition of Immokalee Workers' Fair Food Program (FFP). Attentive readers will remember that the Brown Student Labor Alliance lead a protest in October around the FFP, described as a "ground-breaking model for worker-led social responsibility based on a unique collaboration among farmworkers, Florida tomato growers and 14 participating buyers." It is "the first comprehensive, verifiable and sustainable approach to ensuring better wages and working conditions in America's agricultural fields."
Emelio Garcia, a former employee of Teriyaki House Restaurant in downtown Providence spoke about not having been paid for work he did at the restaurant. Wage theft is a story sadly common in Rhode Island, as more and more employees stand up and demand the wages that have been stolen from them by employers. Garcia says that he was docked for two hours of pay a day for breaks he was never actually allowed to take.
Flor Salazar, who worked at Café Atlantic and was owed thousands of dollars in unpaid wages, was allegedly assaulted by owner Juan Noboa with a baseball bat when she and a group of workers confronted Noboa at his home Halloween morning. "We are tired of having our work stolen, we are tired of being disrespected in our workplace," said Salazar, "It's enough."
The final speaker was a not a restaurant worker but Magdalene Smith, a CNA working at a Pawtucket nursing home. "This is not a fight for just restaurants, but for everybody," said Smith. "Everybody deserves $15. We work hard."
In addition to Jobs With Justice and the Brown Student/Labor Alliance the event was sponsored by 1199 SEIU Rhode Island, Fuerza Laboral/Power of Workers and Restaurant Opportunities Center of Rhode Island.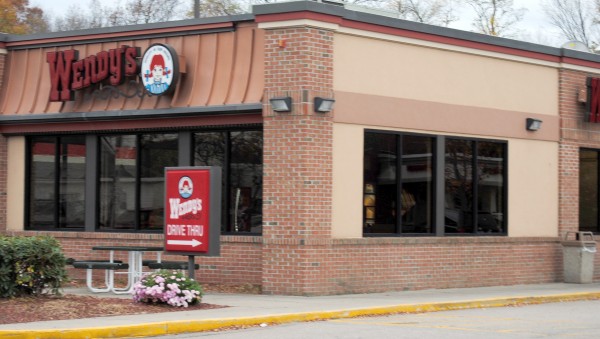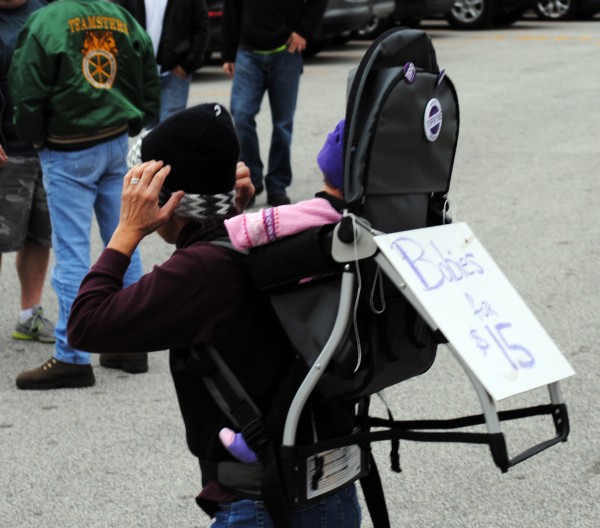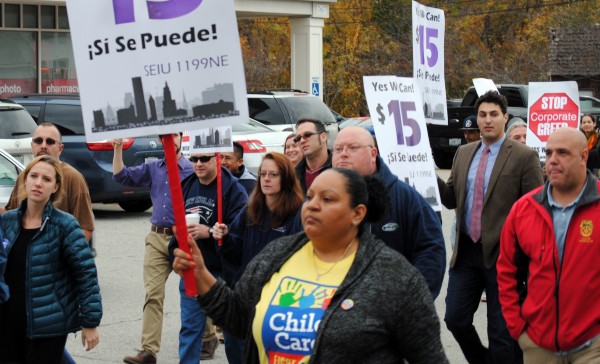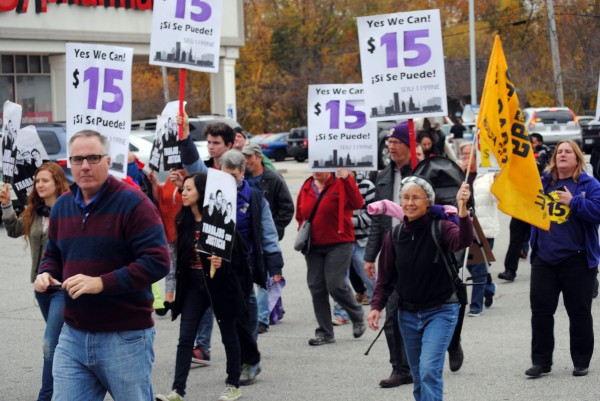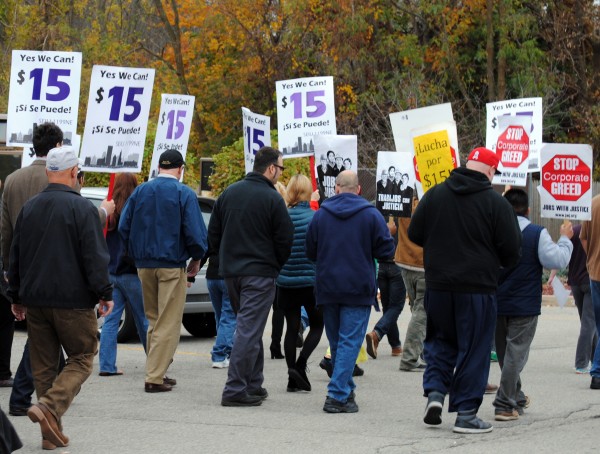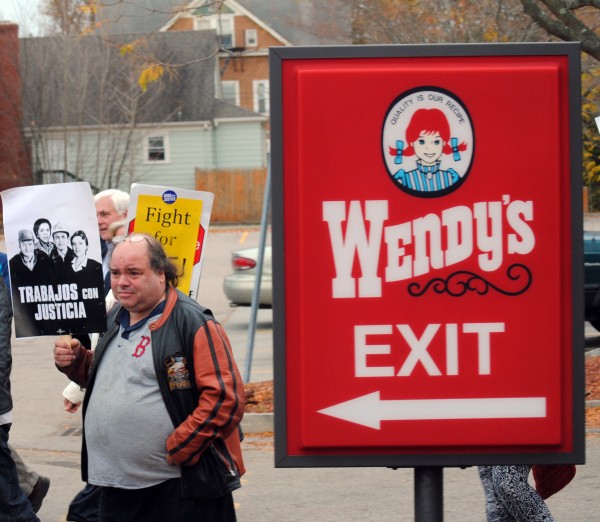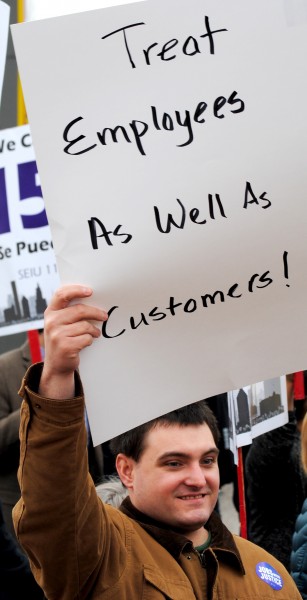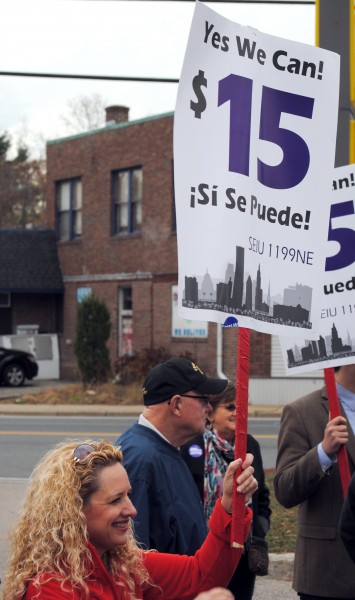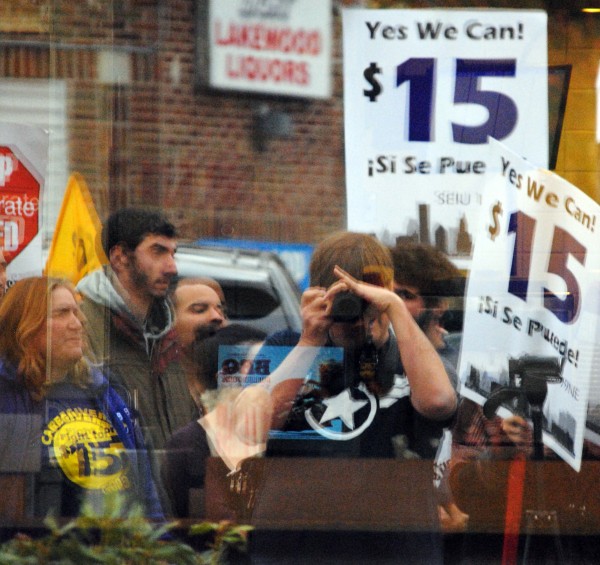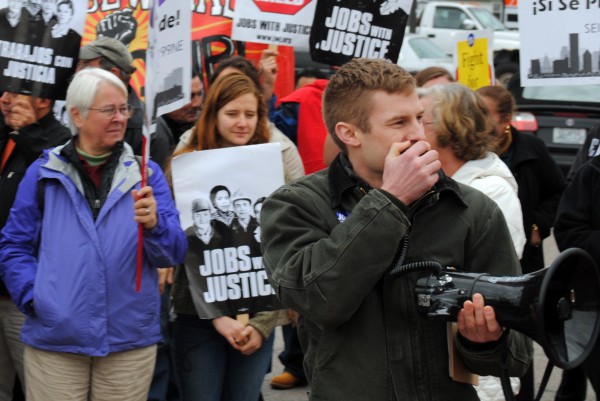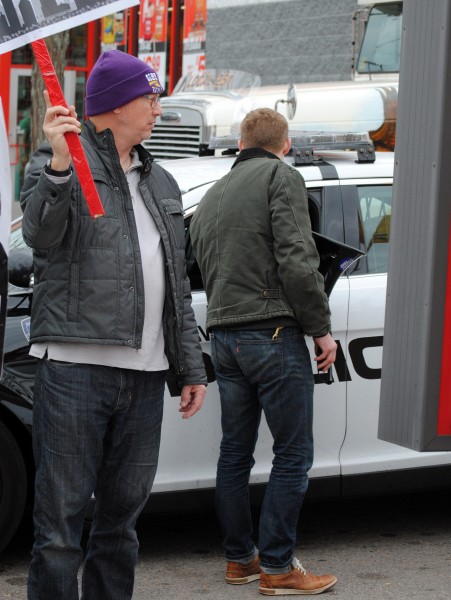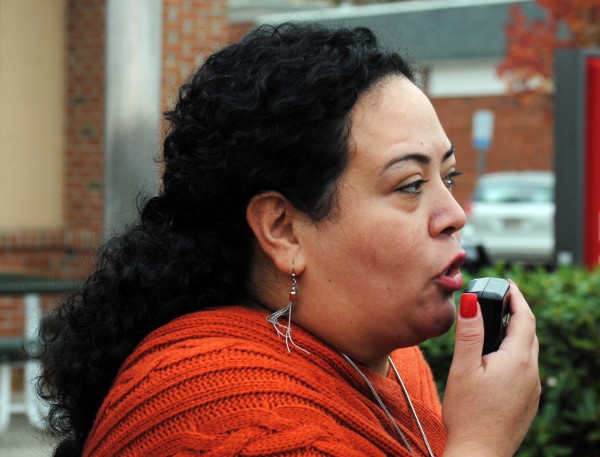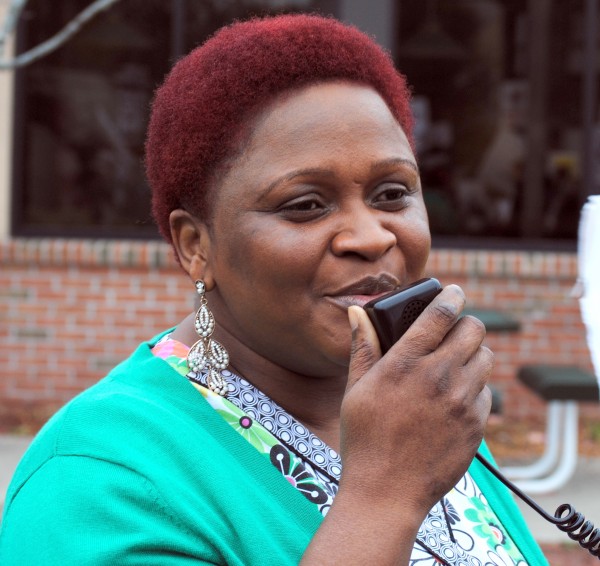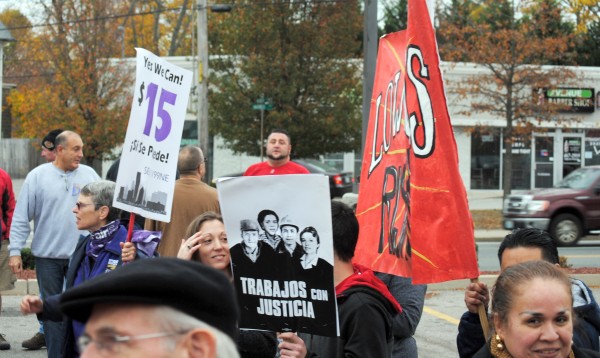 Fast food workers rally for $15 and a union at Wendy's in Warwick

,