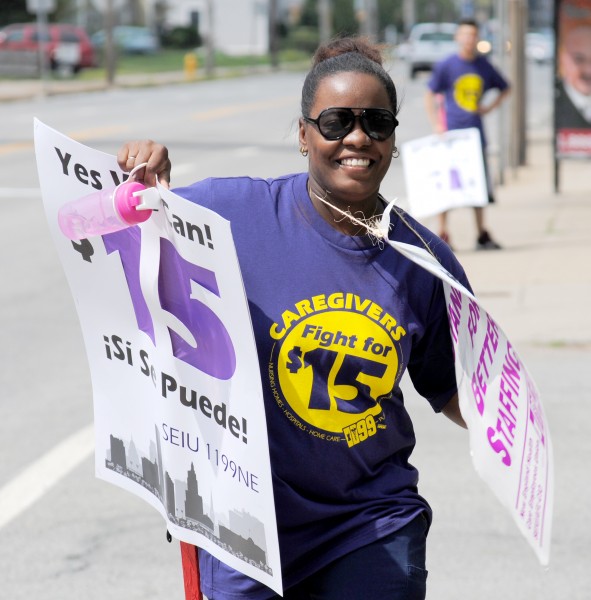 Over 150 front line medical caregivers rallied on Newport Avenue in Pawtucket yesterday afternoon to demand a minimum wage of $15. The timing and location of the event was carefully considered.
It was the 50th anniversary of Medicare and Medicaid. The location, near Slater Park, is around the corner from two healthcare providers, ARC of Blackstone Valley, which provides services to adults with developmental disabilities and the Pawtucket Center, a Genesis Heath Care skilled nursing facility.
The rally was also just two miles from the Massachusetts border, where home care workers recently won a minimum wage of $15 to be phased in over the next few years. Rhode Island does not pay nearly as much.
SEIU 1199, representing the healthcare workers, released figures showing that at Pawtucket Skilled Nursing & Rehab, the starting rate is $11.75. 63 percent of workers make less than $15. At ARC of Blackstone Valley many direct care staffers earn $10.75 and 94 percent earn less than $15. Meanwhile, two miles up the street, a caregiver could find a job paying $15.
I spoke with two women whose adult, disabled children are cared for at ARC of Blackstone Valley. Both attested to the excellent care their families receive and to the need for paying better wages. The caregivers at ARC are like family, said Pat, whose daughter Rachel has many special care requirements.
Two women who work as personal care attendants in Massachusetts also addressed the rally. Deborah Hahn said, "…if Massachusetts PCAs can win $15, if New York fast food workers can win $15, you can too."
This event is seen as part of the "expanding #fightfor15 movement" which has been defying expectations and scoring significant wins in recent weeks. The healthcare workers were joined at the rally by a host of labor and community groups, including the AFL-CIO, Unite Here! 217, Jobs with Justice, Fuerza Laboral, NEARI, Teamsters 251, UNAP, UFCW 328, and the RI Progressive Democrats.  State Representatives David Bennett, Mary Duffy Messier and Scott Slater were also on hand.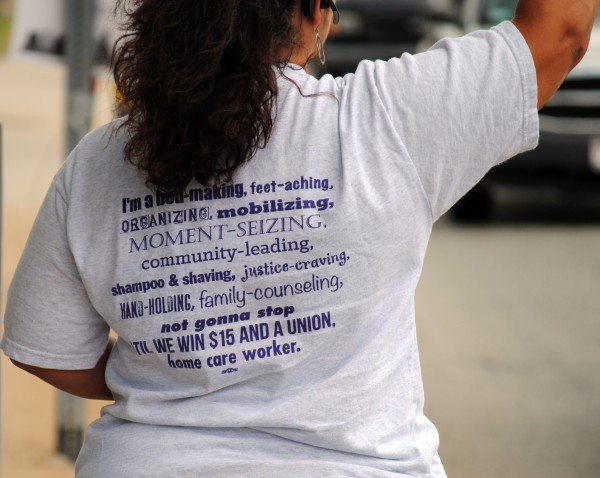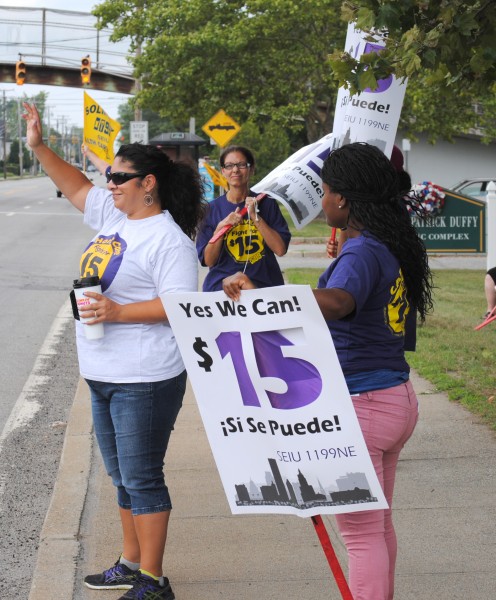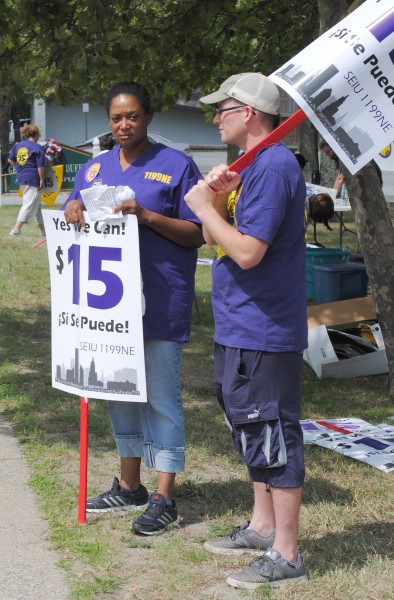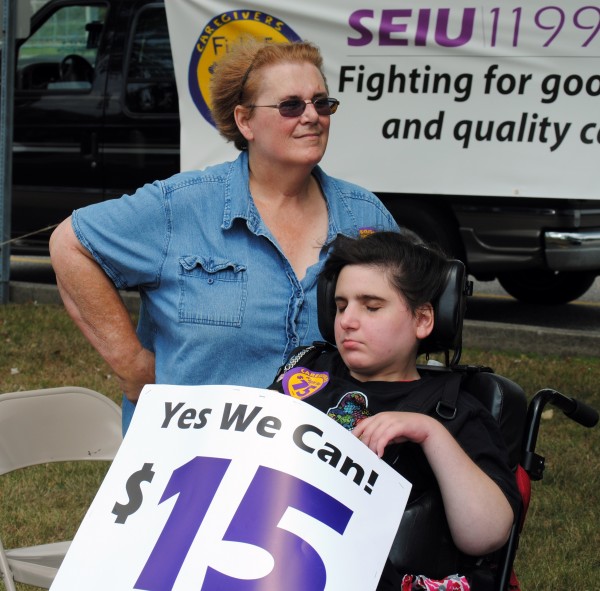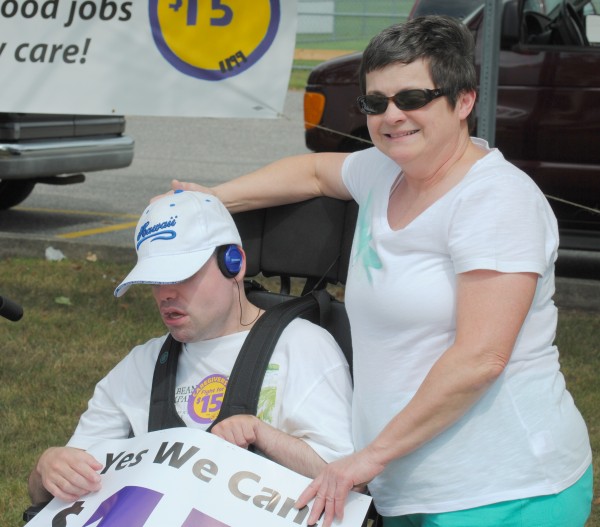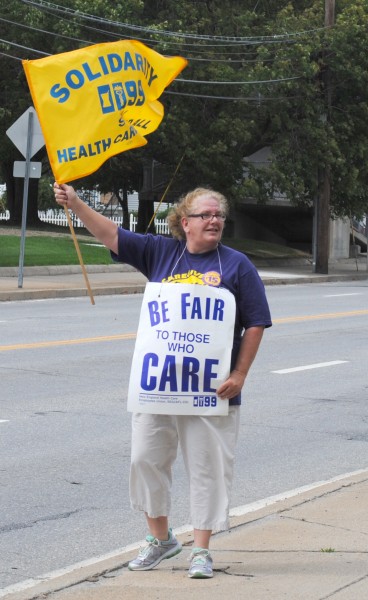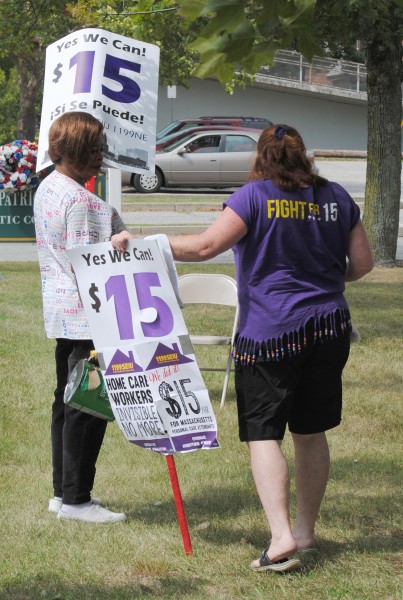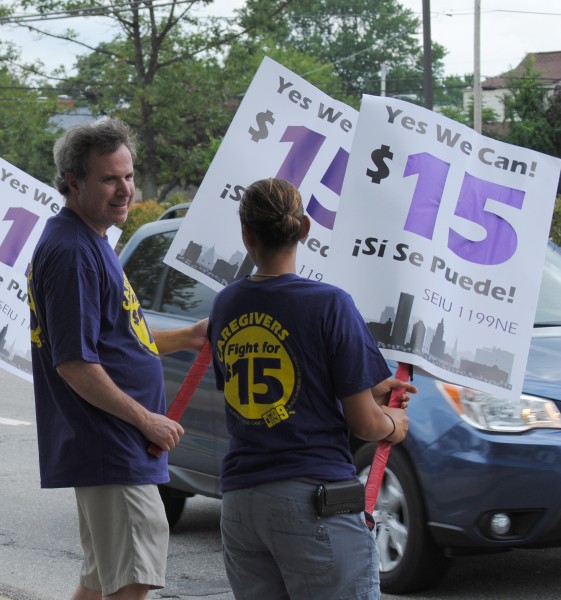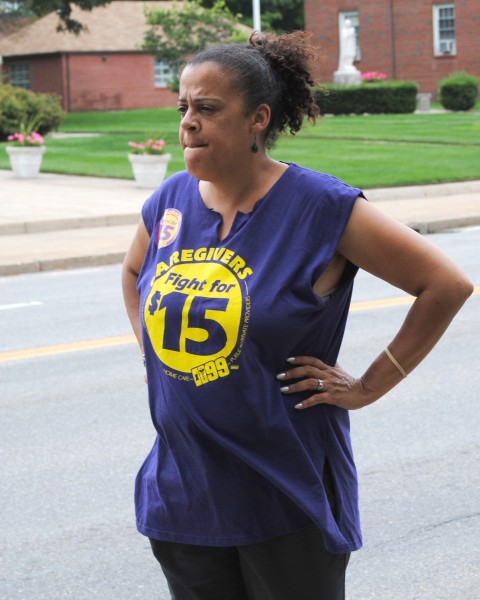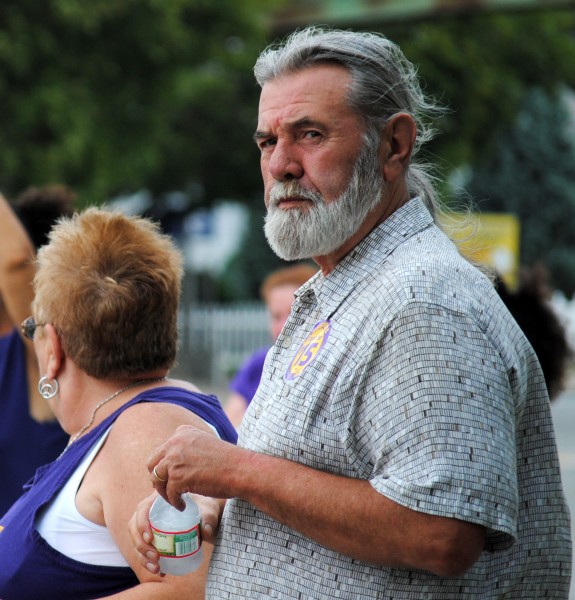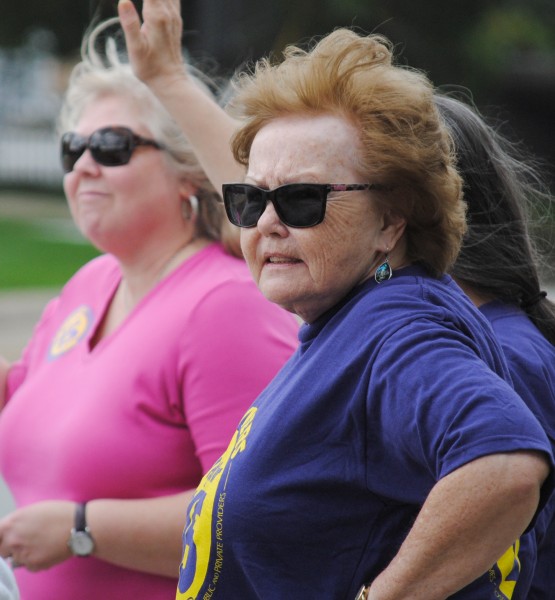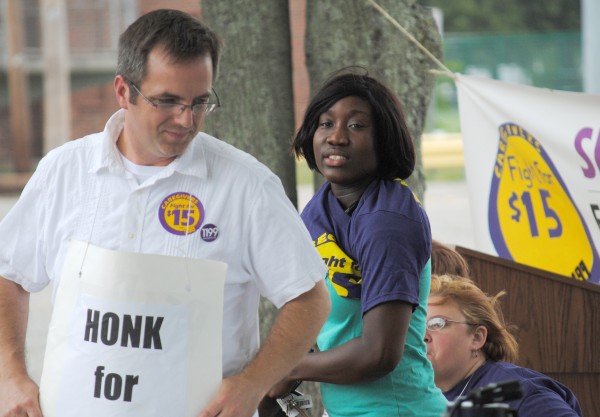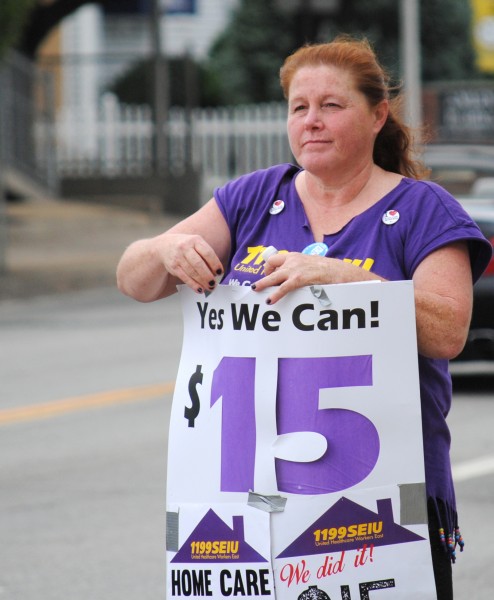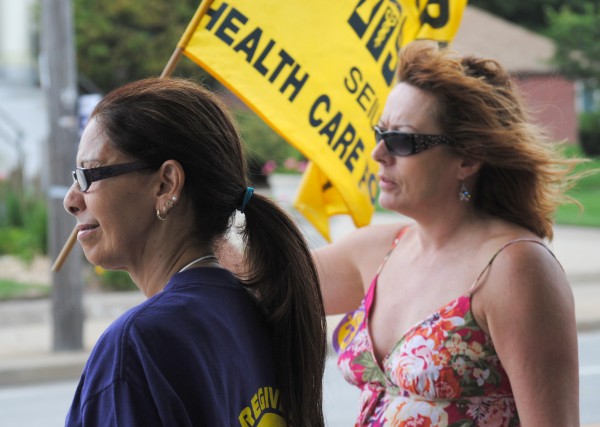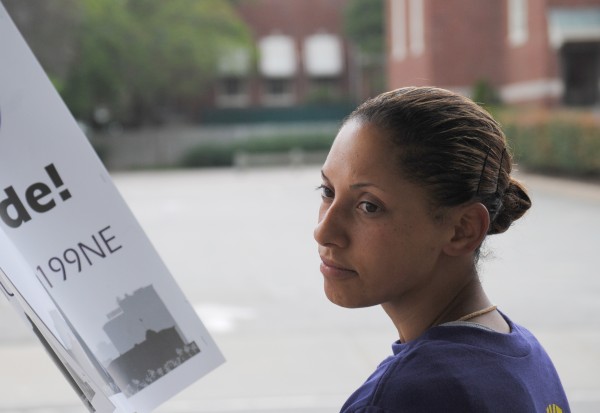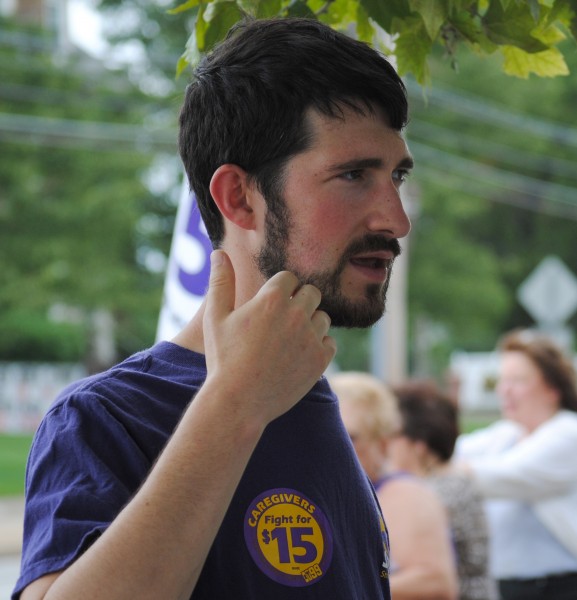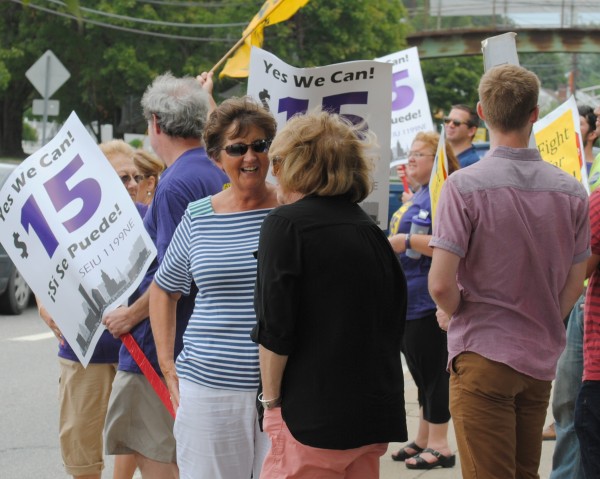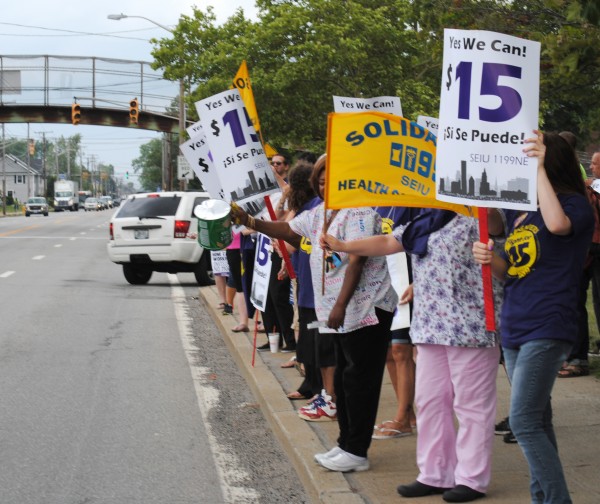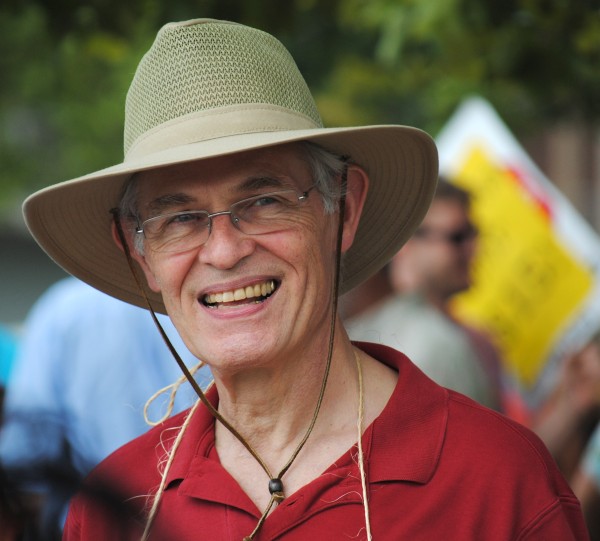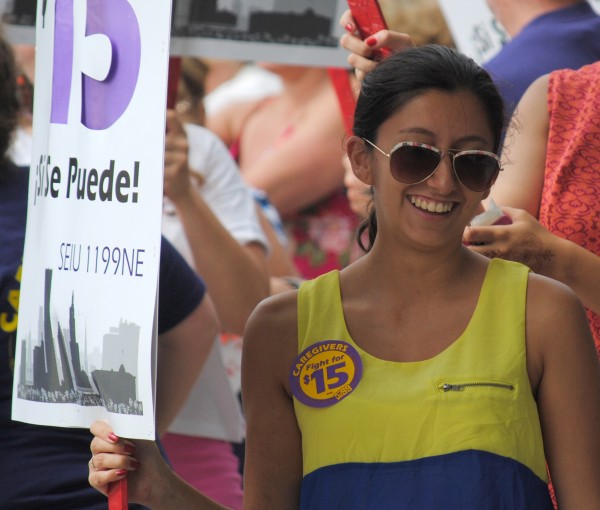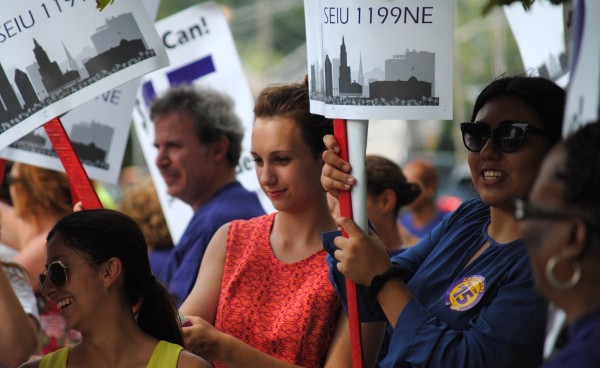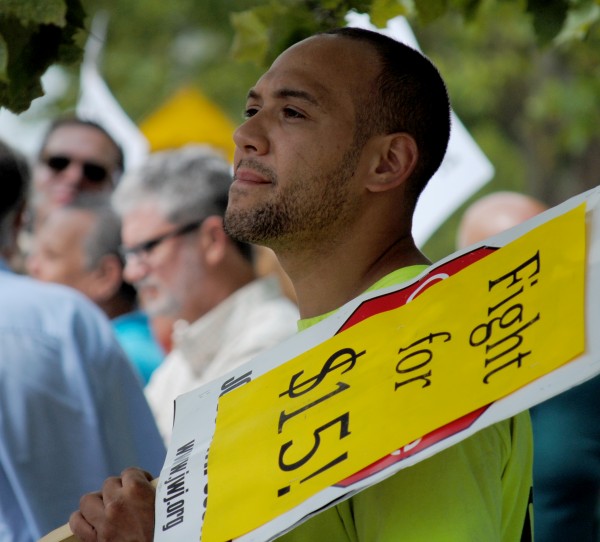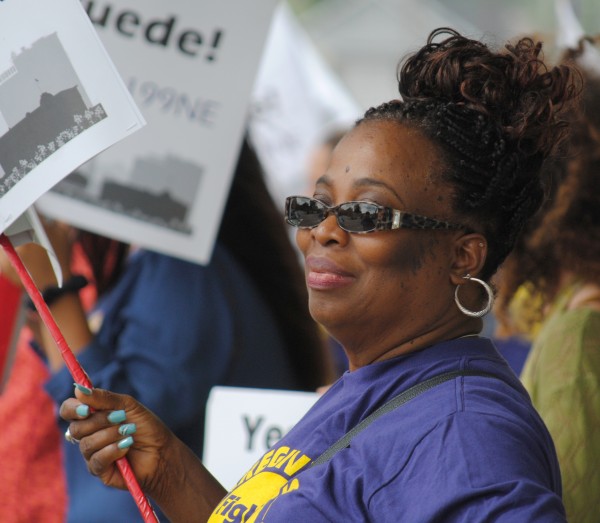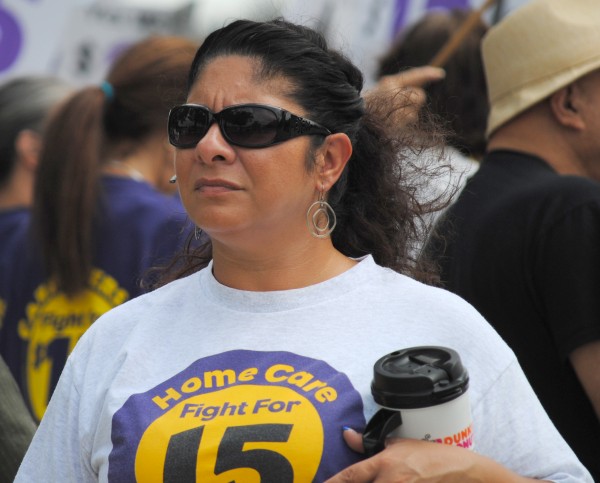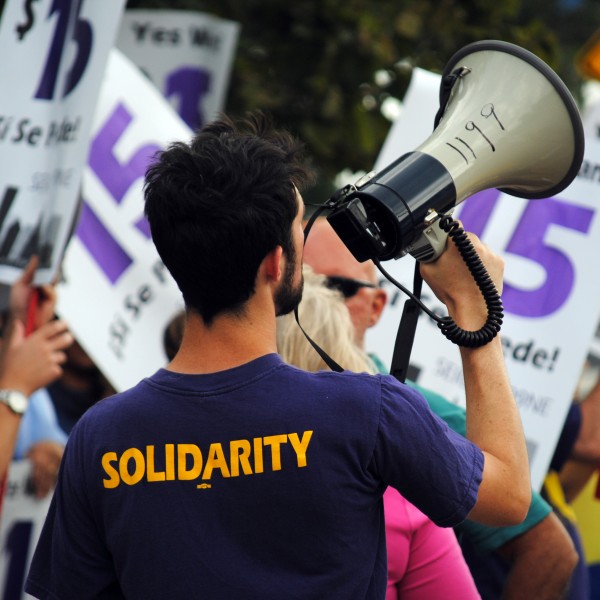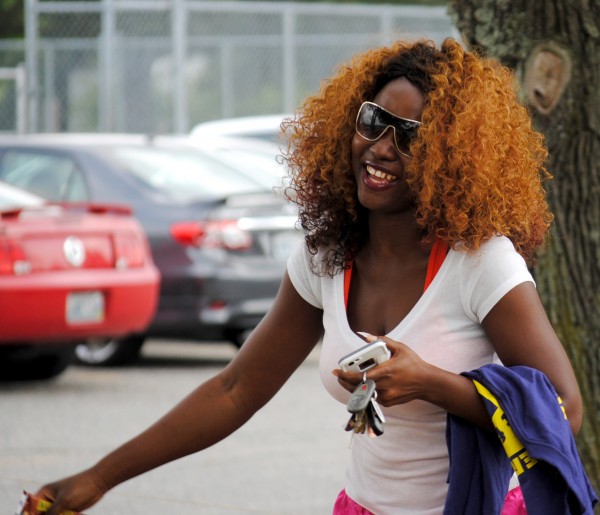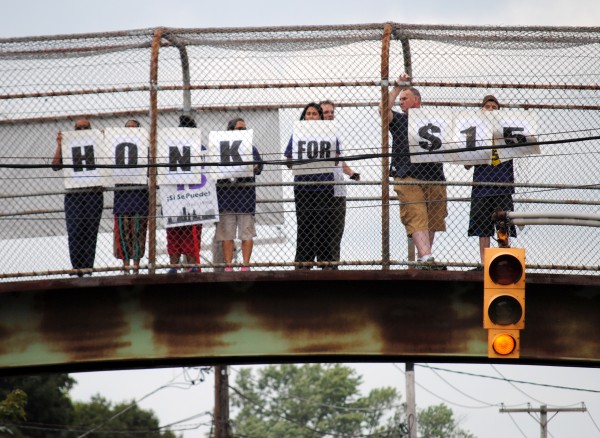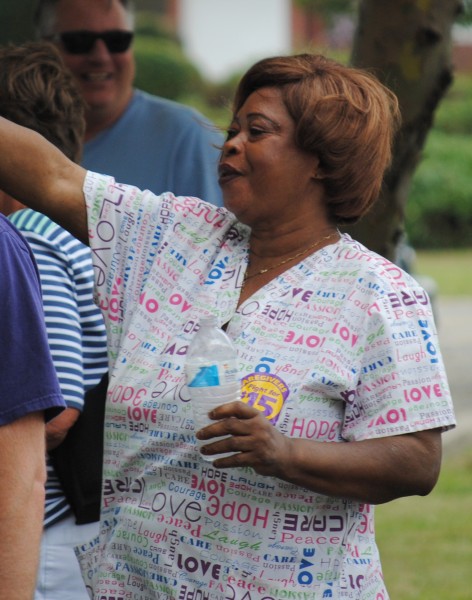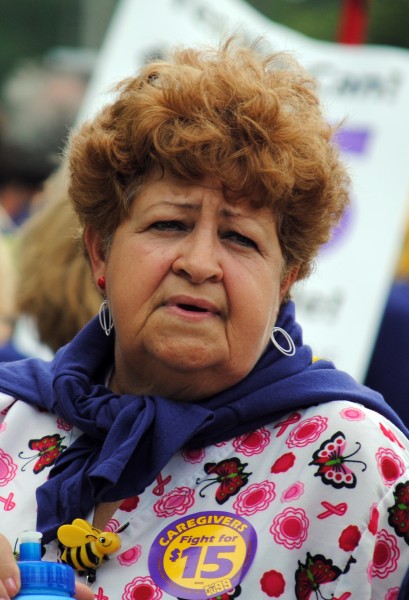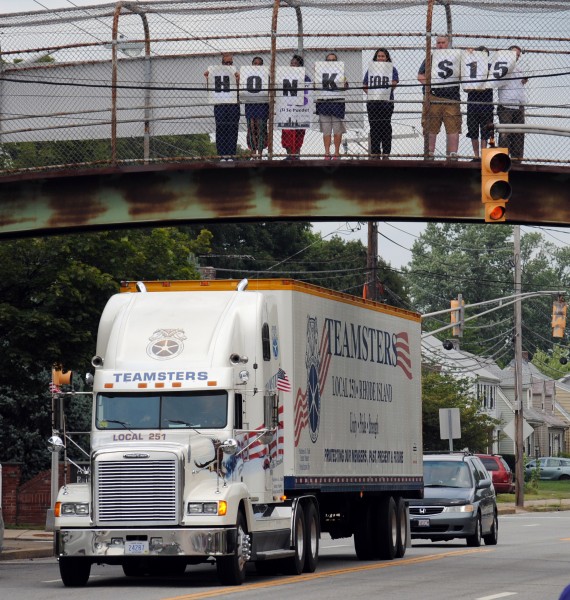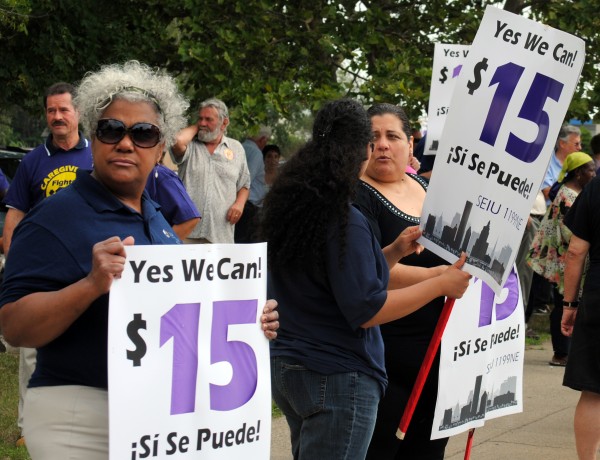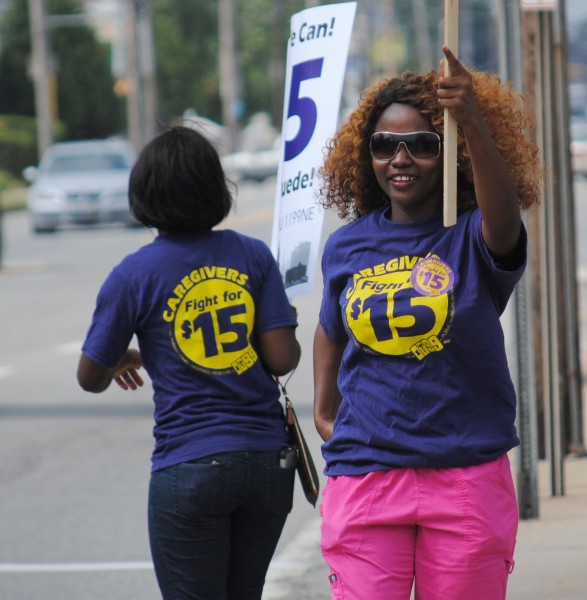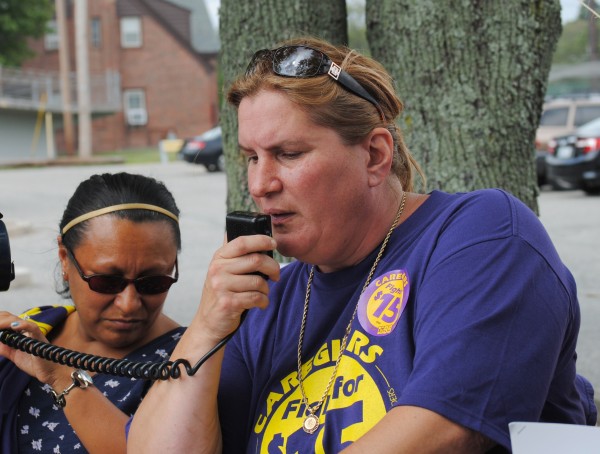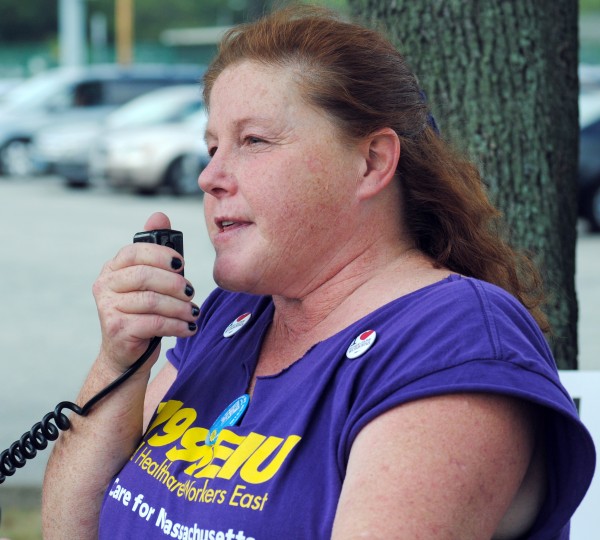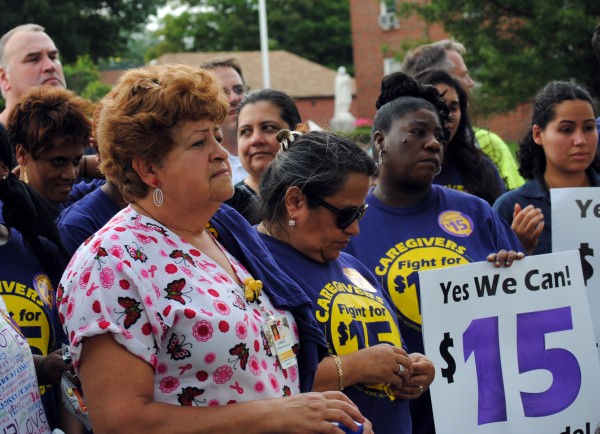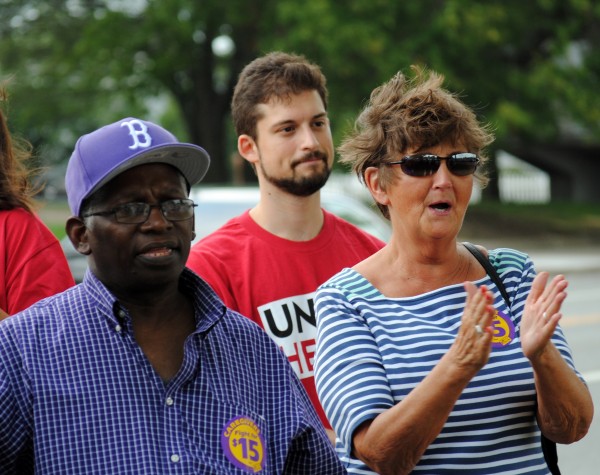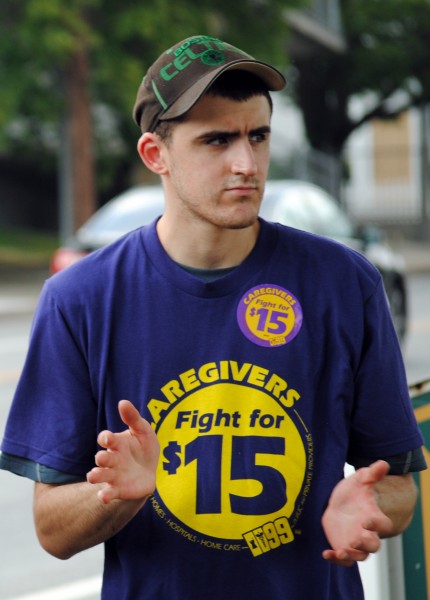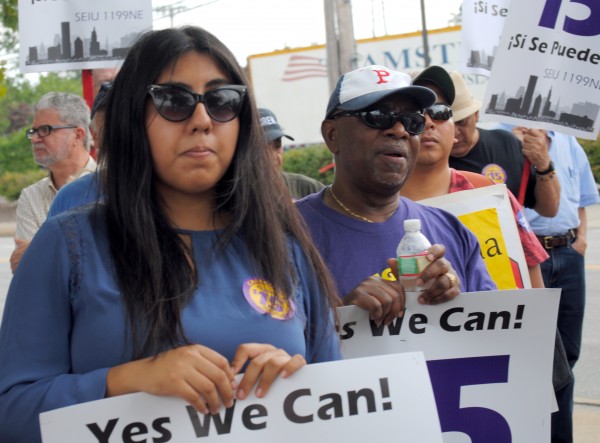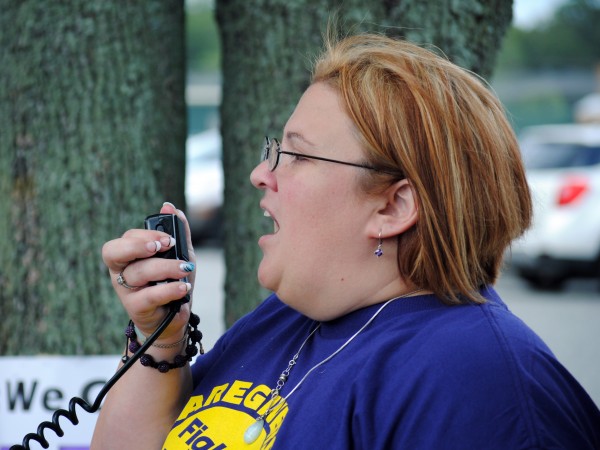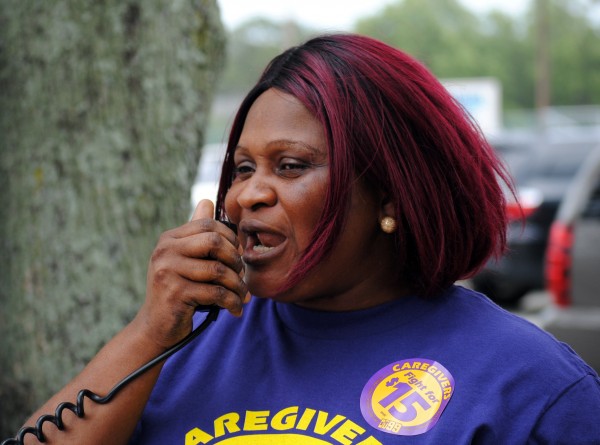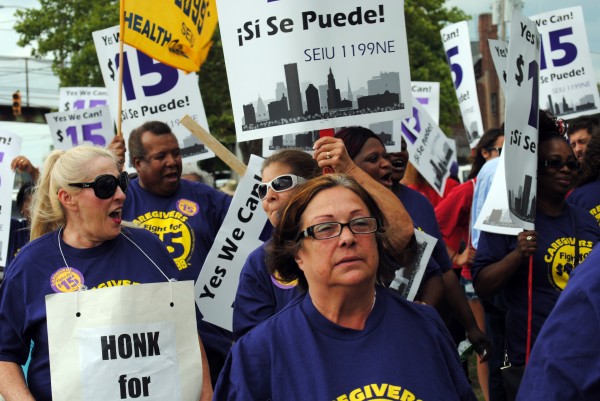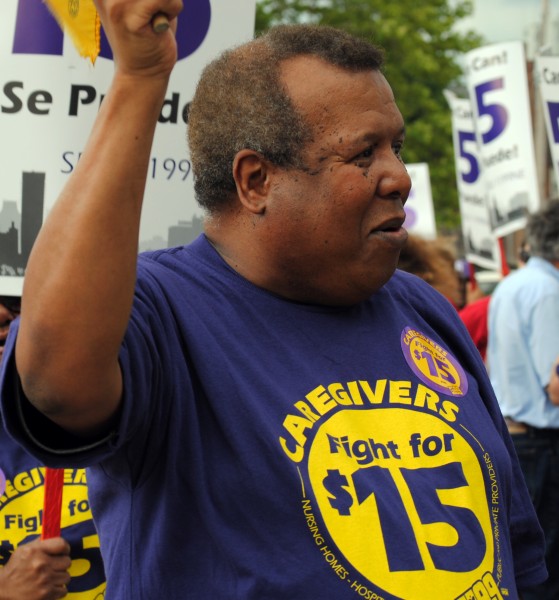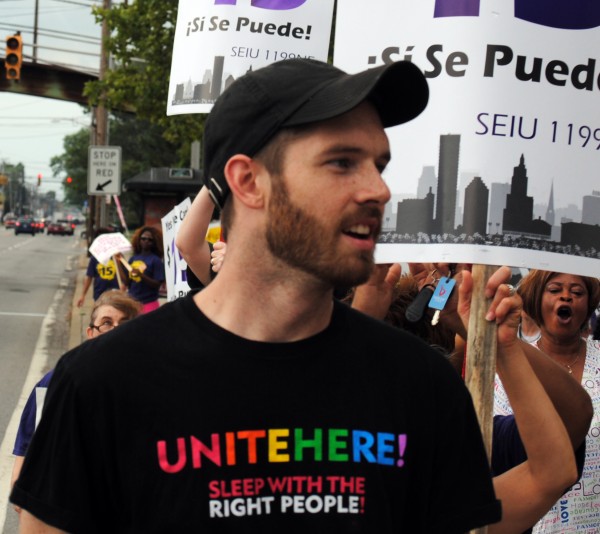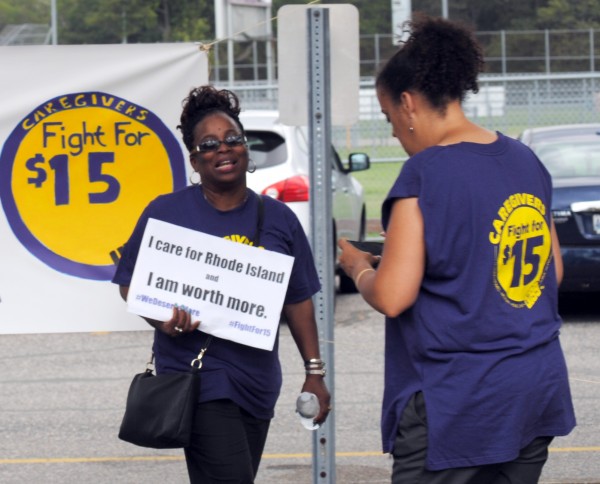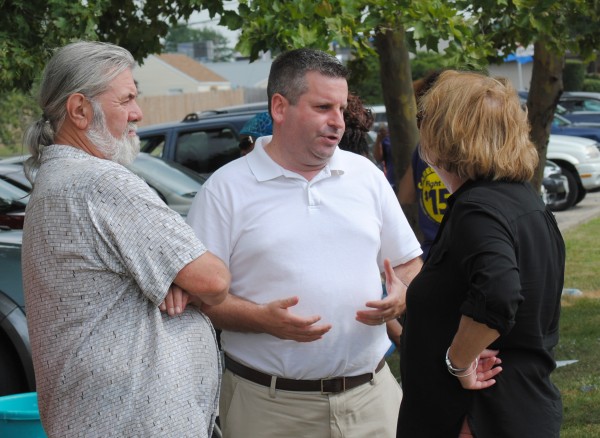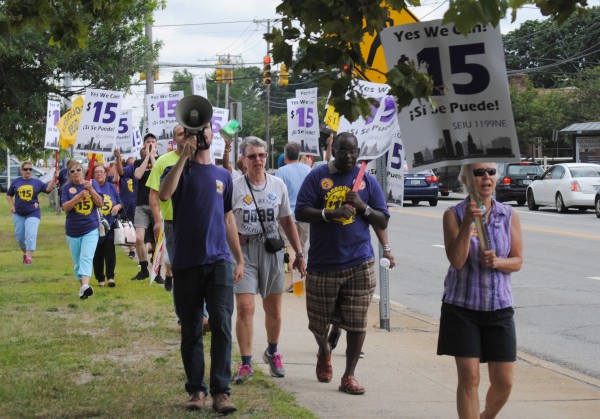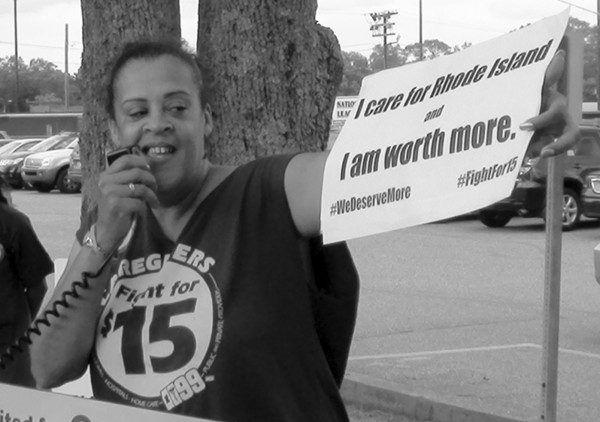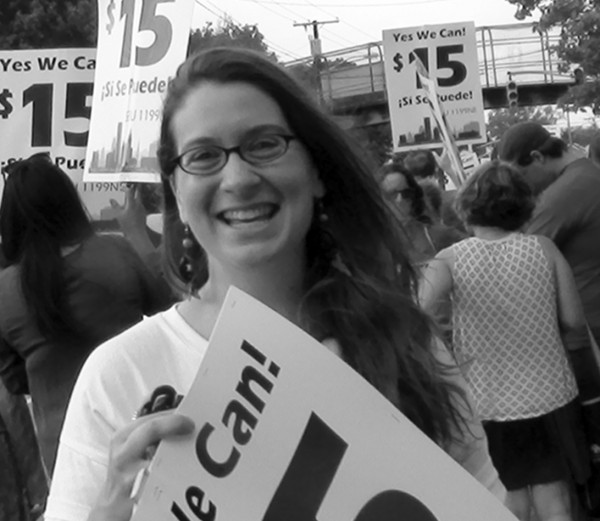 Healthcare workers fight for $15 in Rhode Island

,