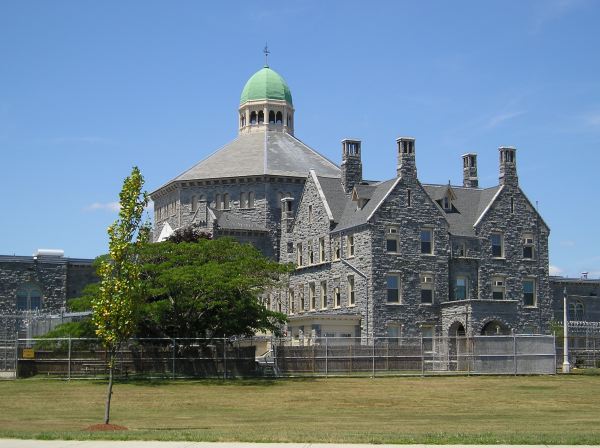 Imagine a herd of sheep on the range, with each animal going off in a different direction and doing their own thing. It would be a rancher's worst nightmare, and would surely make the business of ranching far more difficult. Prisoners are not sheep, but the prison guards that watch over us wouldn't mind if we were.
The guards find it easier when inmates are re-socialized into something easy to control. Such institutionalized prisoners are ideal for the efficient locking up of human beings. This type of person will more mindlessly goes about their day. Prisons use the process of re-socialization as a means of  control and conformity. It strips away a person's former identity and allows institutional agents to remold us how they see fit. But the end product is institutionalized inmates bound for recidivism.
The prison system may be less unruly and easier to operate as a business, and the lucrative business of incarceration may even prosper with its growing prison population. But is that the real intention of prison? Is it for the inmate, or for society? If society is truly concerned with fixing the corrections system, then more effort must be made towards the business of "corrections" as opposed to the business of institutional re-socialization..
Institutionalization may be good for prison business, but it is bad for society. Most prisoners are eventually released back into society, and usually much worse for the wear. Most of these former inmates find themselves "uncorrected" – unable to find work, still unskilled, and worst of all, unreformed. Unfortunately, these people end up back in jail, and re-socialization is never that difficult the second time around for the recidivist.
---
This post is published as part of the Prison Op/Ed Project, an occasional series authored by CCRI sociology students who are incarcerated at the Rhode Island Adult Correctional Institute.

Prison is about re-socialization, not corrections

,