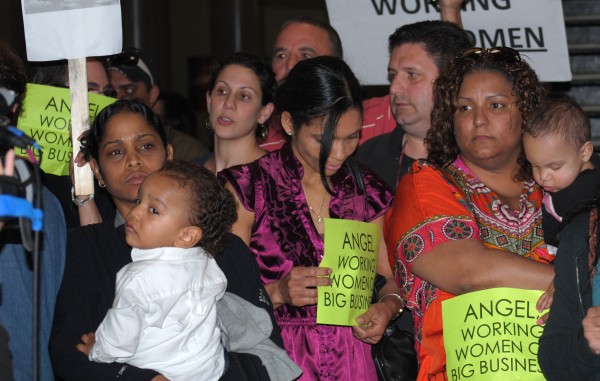 Renaissance Hotel room cleaner Auro Rodriguez says she once sat down across from Mayor Taveras and that he told her the story of his hard-working mother, who put him through school and college with her hard work in low paying jobs. He promised, says Rodriguez, that he would not forget these workers…
So the question, I suppose, is where was Mayor Angel Taveras on Thursday night, when dozens of working women showed up to a City Council Ordinance Committee meeting that was to discuss the $15 an hour hotel worker minimum wage ordinance?
Why is Auro Rodriguez talking to my camera outside the locked door of the Mayor's office, instead of to the Mayor or to the City Council?
The first video is translated into English, the second is in the original Spanish.
Watch video of Santa Brito speaking to Mayor Taveras and the Providence City Council, via video here.
Hotel worker Auro Rodriguez: 'Mayor Taveras, we are just like your mother'

,