More than 100 people gathered in India Point Park in Providence Friday evening for a Juneteenth vigil "to pay respects, mourn, honor, and acknowledge our fallen Black Cis and Trans Sisters who have lost their lives and freedom at the hands of the Police State." Participants cast flowers into the Bay to remember the lives lost, and to honor their memories.
The event was described by organizers as a "vigil for the lives that are too often forgotten or pushed aside. The names who do not get chants, the faces who do not get to be transformed into posters, the people who are not chosen for Million Marches."
Organizer Monay McNeil opened the space by reading a poem by Lucille Clifton.
Organizer Andrea Sterling delivered a powerful opening statement, saying, "We will acknowledge the ways in which society has deputized those even without badges to police Black bodies, Black women, and we'll speak against that kind of police violence and terror as well."
Organizer Helen McDonald shared thoughts about the recent shooting in Charleston, that took nine lives, including six Black women. "…attacking the black church is more than an attack on a physical space. It is an attack on a people, on a culture, on a history and on a legacy. Importantly, an attack on the Black church is an attack on Black women…"
Organizer Dania Sanchez then asked participants to speak the names of women who lost their lives to police violence. There were too many names spoken, and the list was of course not complete. Many those named were commemorated on the beautiful signs and posters brought by members of the Providence Youth Student Movement (PrYSM).
Participants were then invited to cast flowers into the water, to symbolize and commemorate the lives of Black women who have lost their lives to police violence.
The event closed out with a powerful open letter from all the organizers, Andrea, Dania, Helen and Monay, to "those who claim to love Black womanhood — our collective passion, histories, political work, bodies, and victories — but do not love Black women."
Their words hit close to home.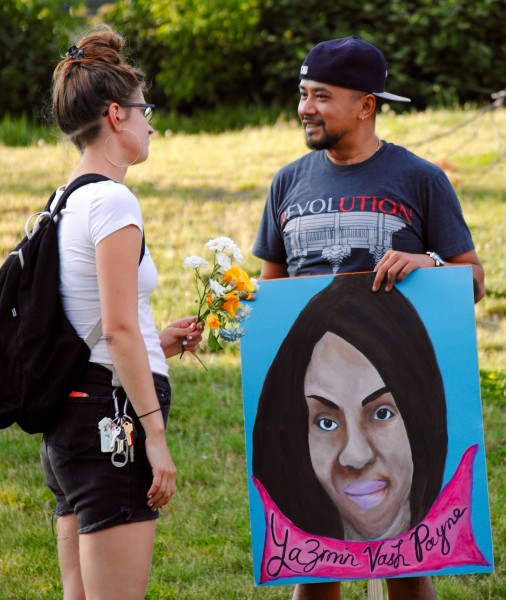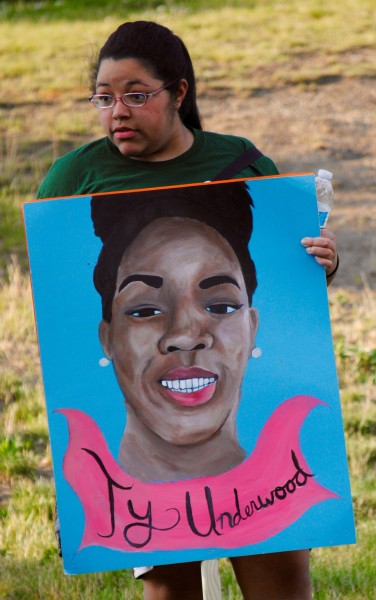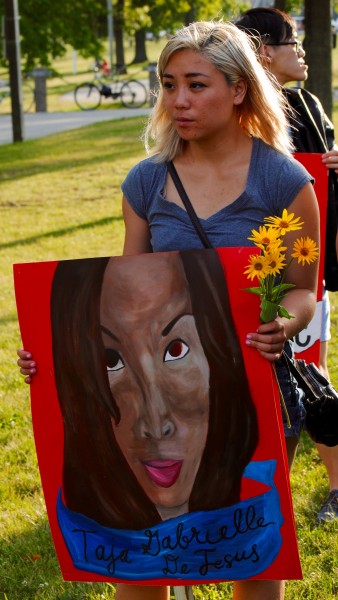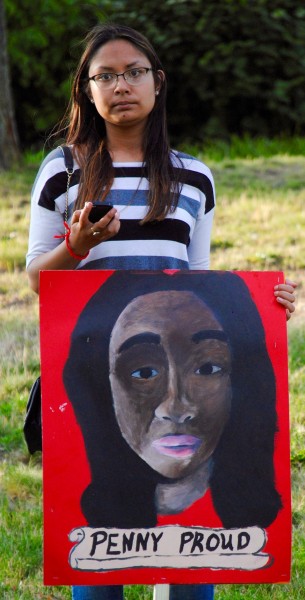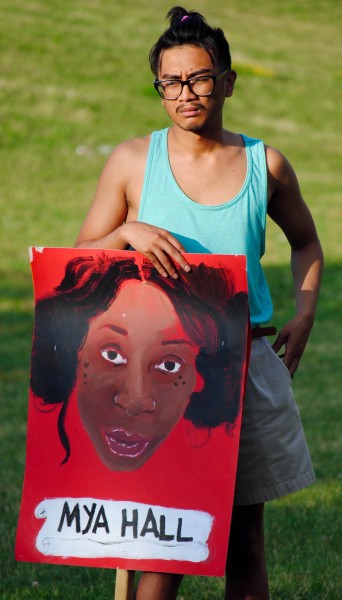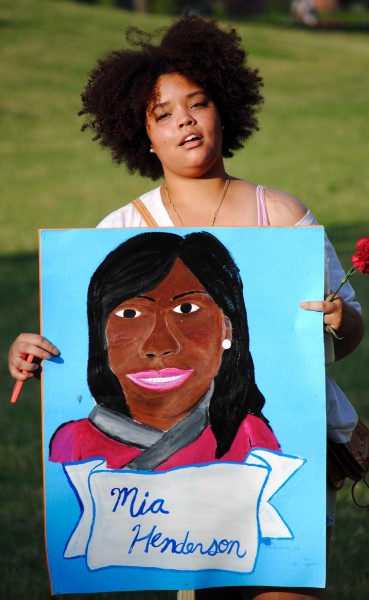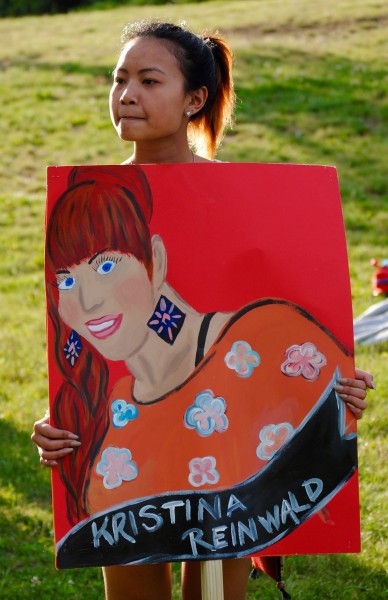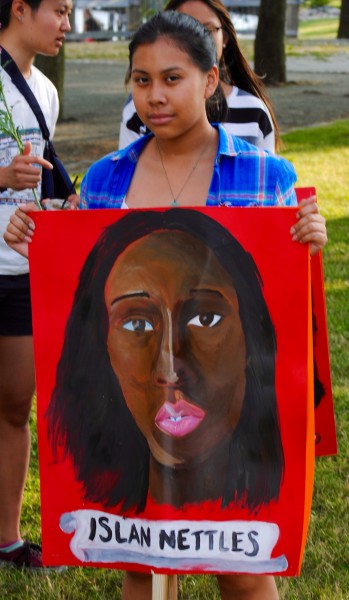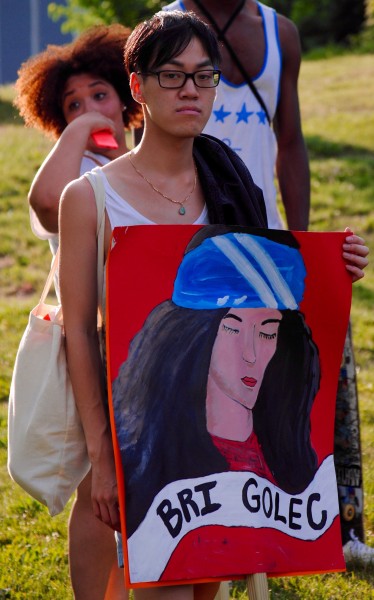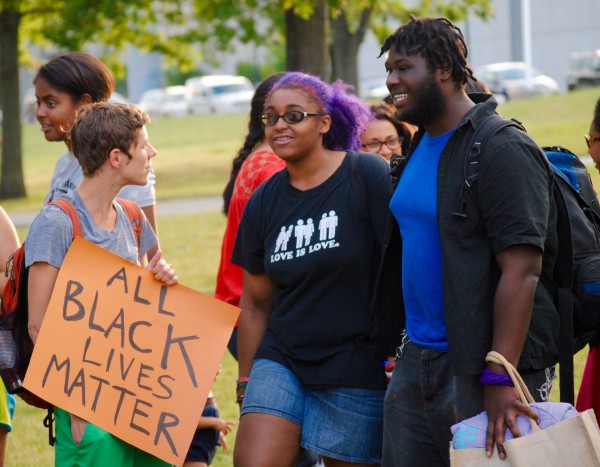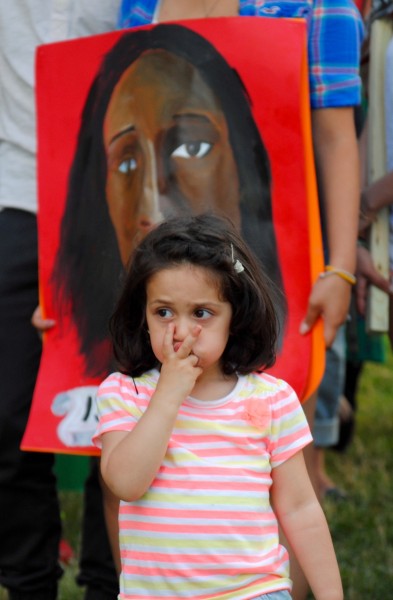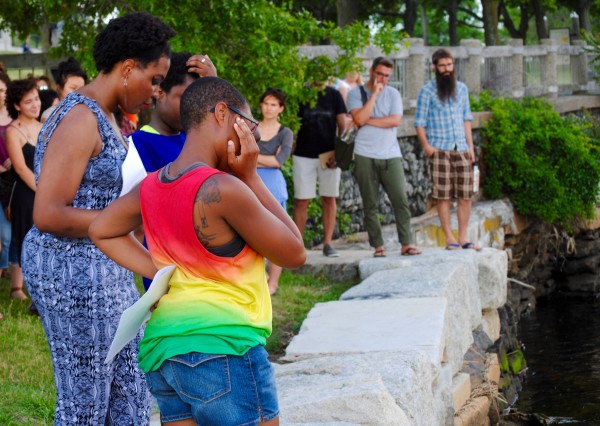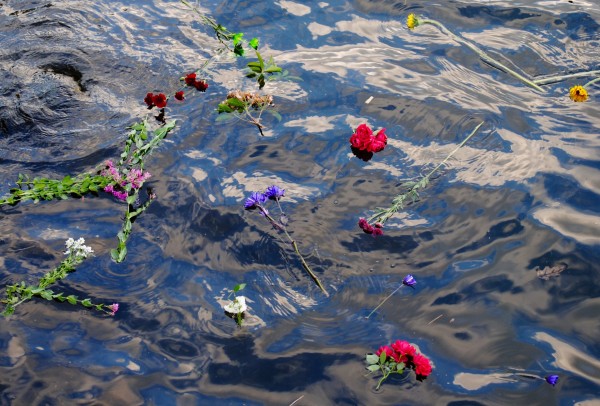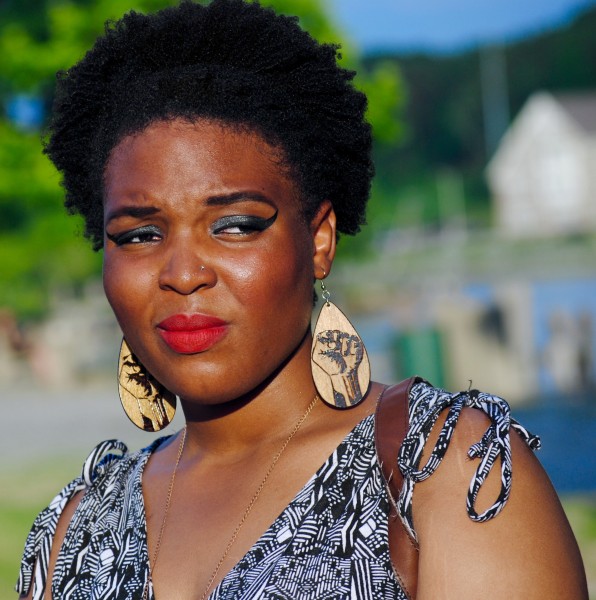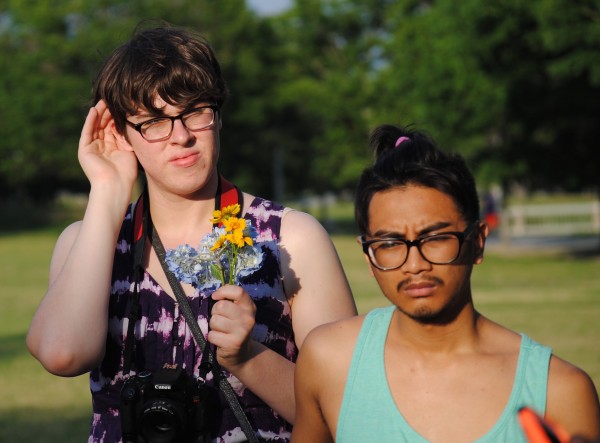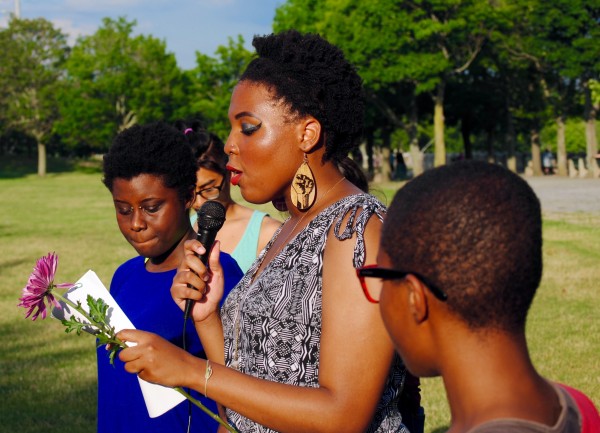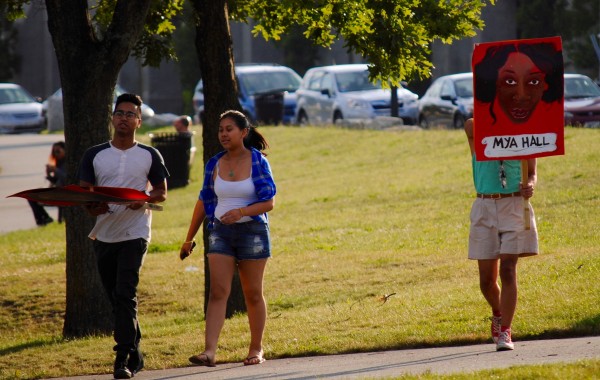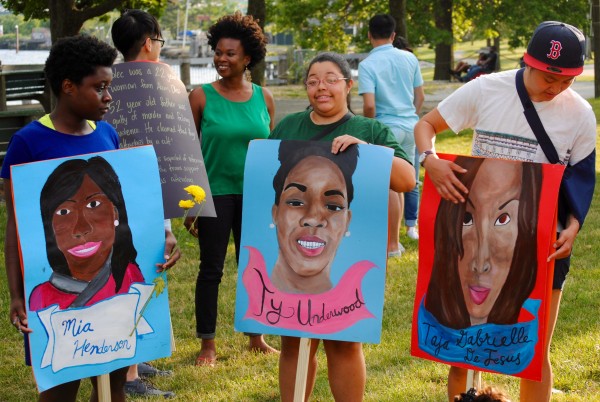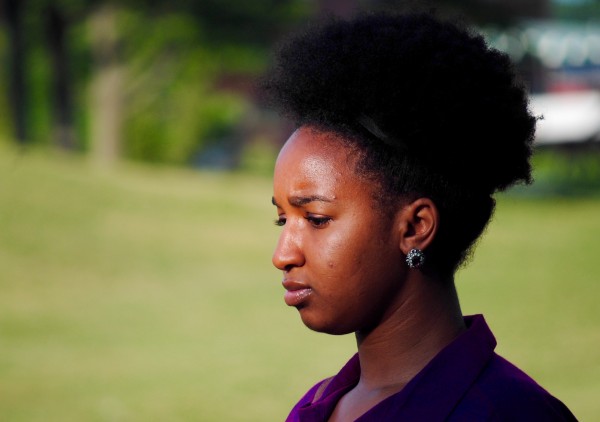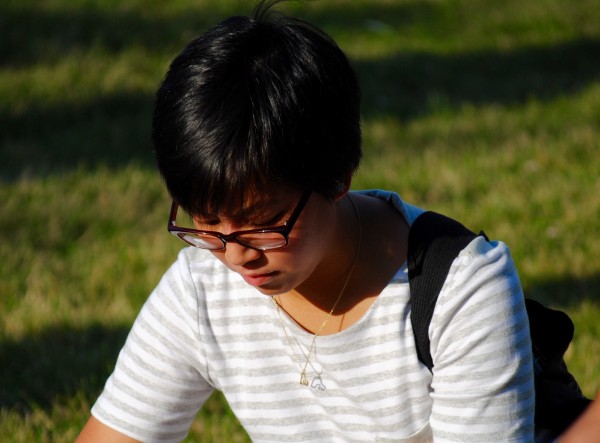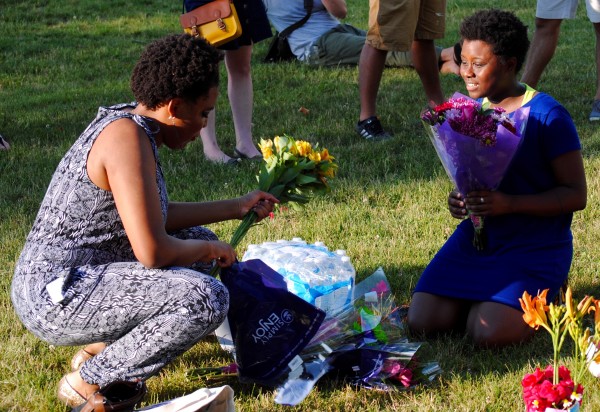 Juneteenth vigil for Black women lost to police violence

,