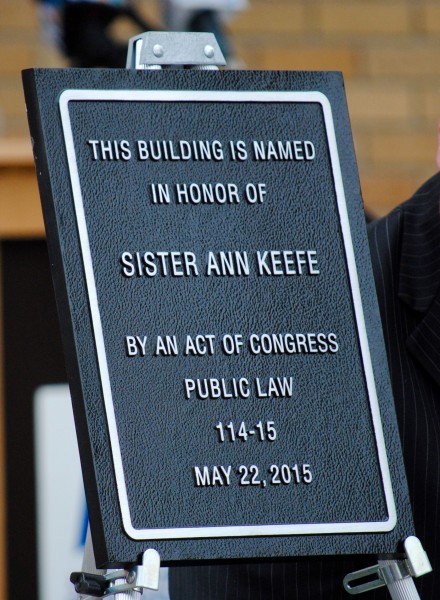 Sister Ann Keefe "was not a saint, she was better than that. She was human," said her sister Kathy Keefe to an impressive crowd of 200 people at the newly christened Sister Ann Keefe Post Office at 820 Elmwood in Providence. Sister Ann, a community activist who started or helped to start nearly two dozen organizations in the service of social justice, including the Institute for the Study and Practice of Nonviolence, ¡City Arts! for Youth and AIDS Care Ocean State died earlier this year from brain cancer. She was 62. The post office, located in South Providence, a community that Sister Ann served so passionately during her lifetime, was named in her honor.
US Representative David Cicilline introduced the legislation that began the process of renaming the building in Sister Ann's honor in February. In the present political climate, said Cicilline, even getting a bill like this passed presented difficulties. Representative James Langevin cosponsored the bill, and Senators Sheldon Whitehouse and Jack Reed pursued the legislation in the Senate. Ultimately, President Barrack Obama signed H.R. 651 into law in May. Thus, the Sister Ann Keefe Post Office became the first US Post Office named for a nun.
Senators Whitehouse and Reed were not at the dedication ceremony, having been called back to Washington to vote on a transportation/infrastructure bill, but Cicilline and Langevin, along with other many elected officials, were eager to put in an appearance at the event, a tribute to Sister Ann's influence.
The best parts of the dedication ceremony were the tributes from Sister Ann's family and the community she served. Her biological sister, Mary Blanchet, read a letter to Sister Ann, recalling memories from their lives. Another sister, Kathy Keefe, read a poem from A.A. Milne.
Elijah Matthews read an award winning poem written by his sister, Victoria Matthews about Sister Ann. Elijah was introduced by his mother, Pamela Matthews. Victoria Matthews was at a sorority event out of town. Elijah's reading of the poem earned a well deserved standing ovation.
The ¡City Arts! Bucket Drummers and the Saint Michael's Community Choir provided the music.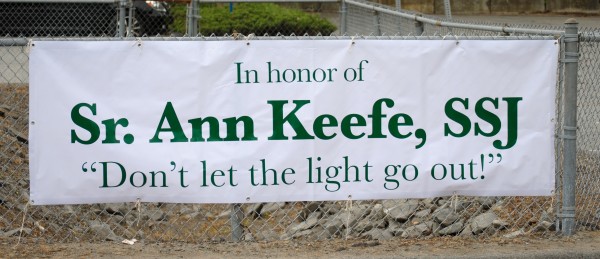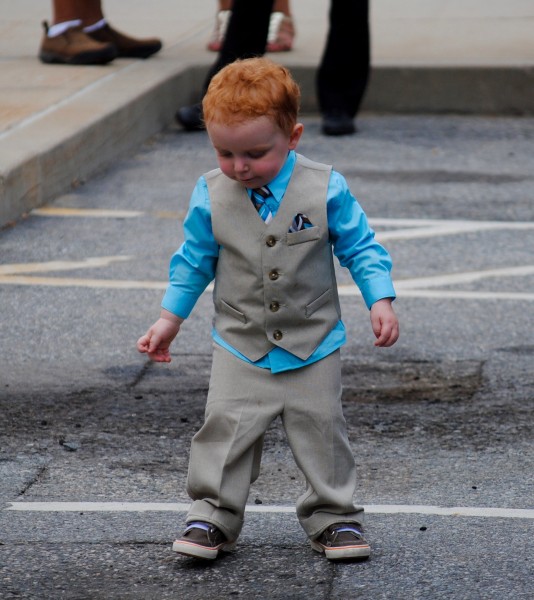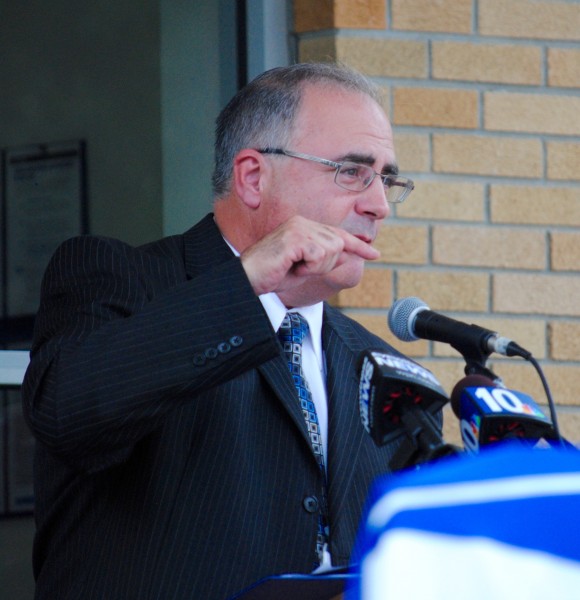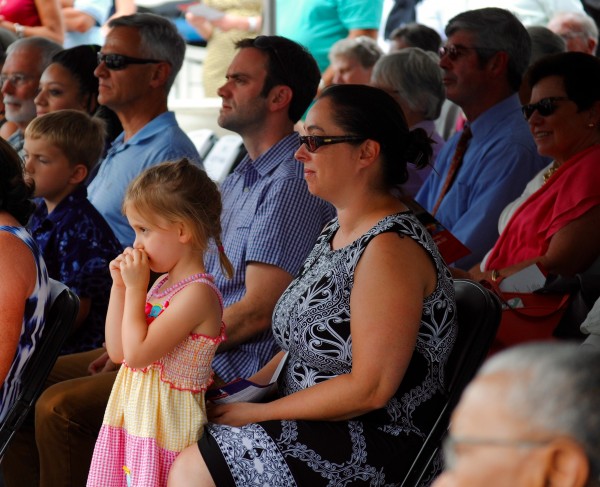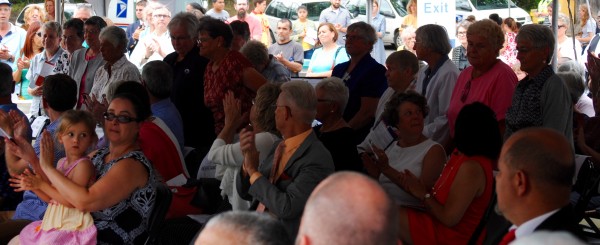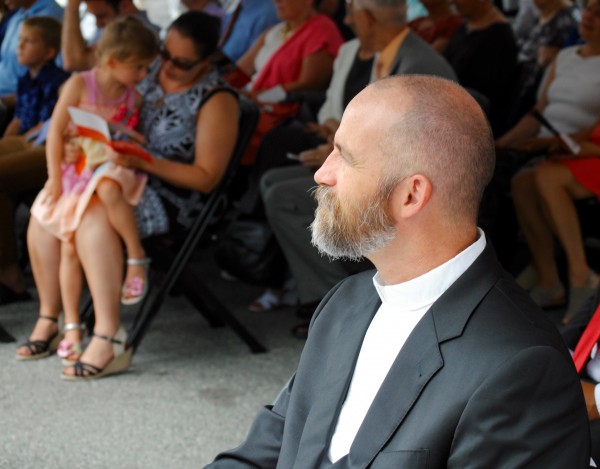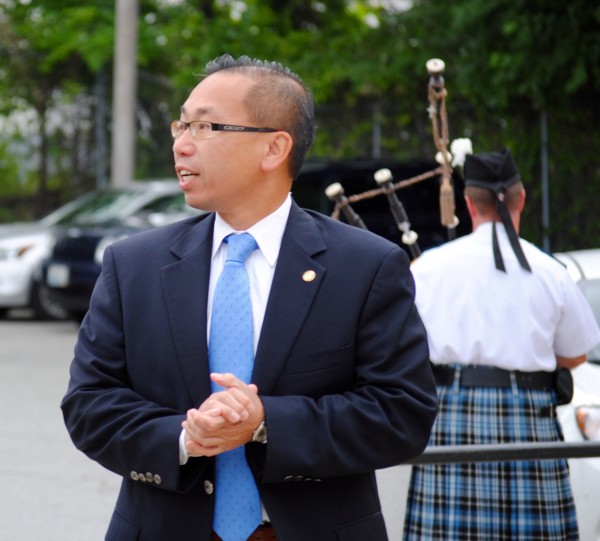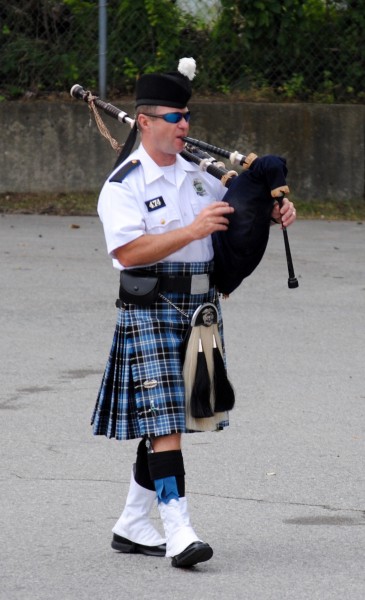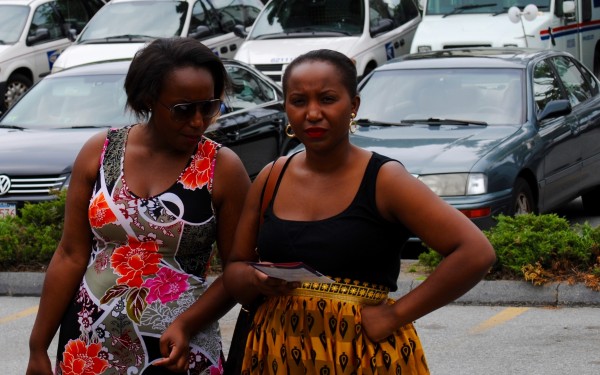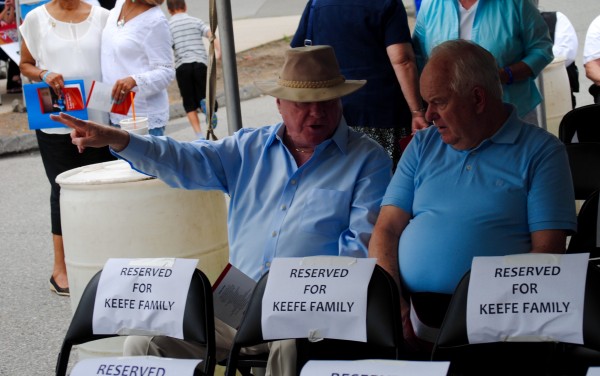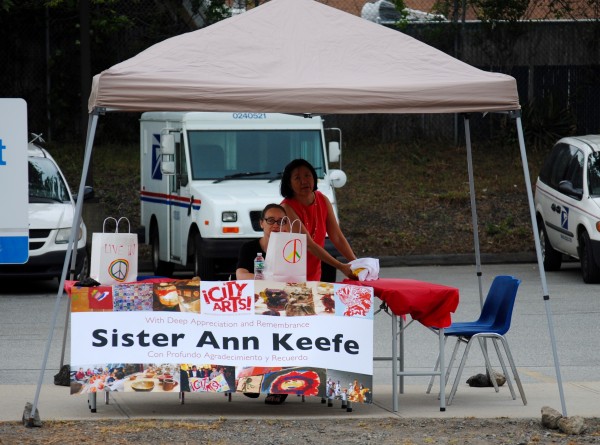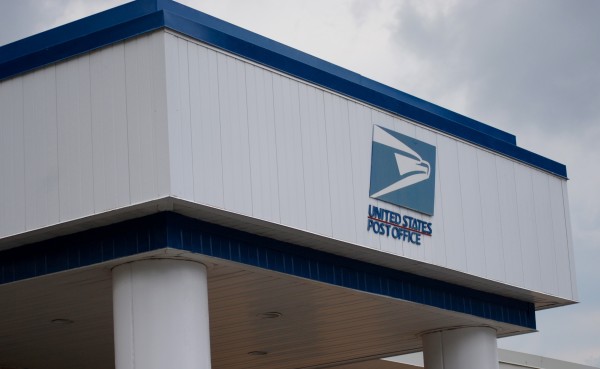 Post Office dedicated to Sister Ann Keefe

,