Hotel workers at the Providence Renaissance have voted in favor of joining UNITE HERE Local 217 today. Workers rallied after the votes were counted, demanding that The Procaccianti Group, the hotel's owner, begin bargaining a contract in good faith.
The union vote resulted in 23 workers in favor and 17 opposed to joining the union. With this vote, the Renaissance becomes the third hotel in the city whose workers have organized to join the union.
"I am so proud that we decided to join the union today," said Raquel Cruz a Renaissance Providence housekeeper. "We are breaking the cycle of racial inequity with higher wages and benefits so that everyone in Providence moves forward."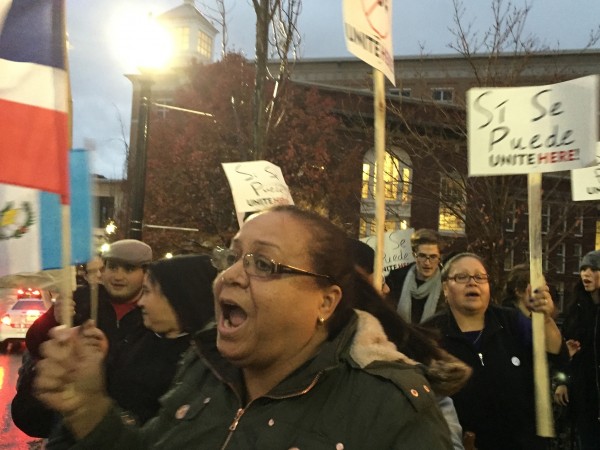 Data shows that Union hotels in Providence increase racial equity with higher wages and better benefits. Given the demographics of the hotel workforce in Providence, any increase in wages or benefits would disproportionately benefit women and people of color.
According to the most recent census information, [Census Statistics are from the 2010 American Community Survey 5-year estimates. Housekeeping statistics use the EEO code 4230 "Maids and Housekeeping Cleaners."] the typical housekeeper in Providence is a Hispanic woman making under $25,000 annually. This workforce earns significantly less than the median income for both white male and female full-time workers (at $52,543 and $44,007 respectively). The most recent Union hotel contract between Unite Here Local 217 and Omni Providence to be negotiated specifies that the lowest wage for housekeepers is $15.96 per hour, which would come out to over $33,000 annually.
Workers rallied with signs with the number 56 crossed out. According to the workers, these signs represent the desire to close the Latina wage gap, where nationally on average, Latinas earn 56 cents to the dollar that white, non-Hispanic males make.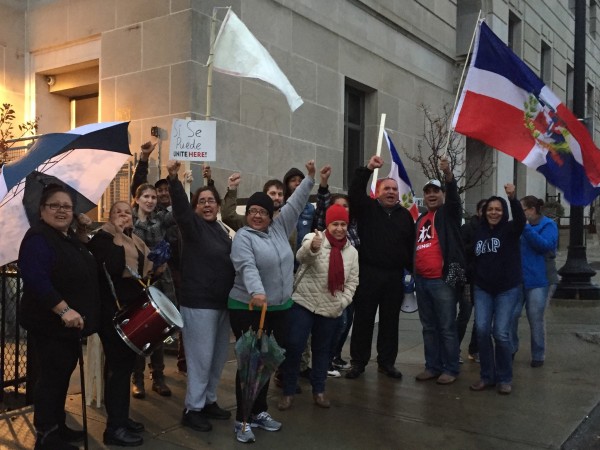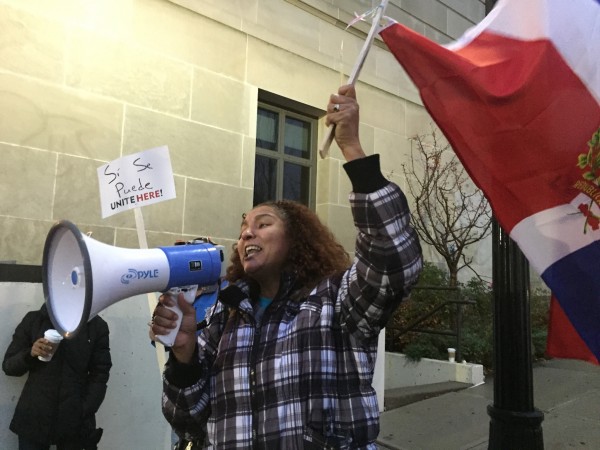 [From a Unite Here! Local 217 press release]
Renaissance Providence workers win union election

,