Rhode Island is now an ALEC-free zone.
When the year 2014 expired on December 31, so did Warwick Senator William Walaska's membership in the American Legislative Exchange Council, a once-controversial right-wing bill mill that partnered corporate interests with state lawmakers to draft conservative model legislation to be shopped to Statehouses across the country.
Walaska, a Democrat, was the last local legislator who was an ALEC member – and the only one to renew membership since 2012. His lapsed membership means that the Rhode Island State House will not receive any copies of ALEC's monthly magazine.
"We do not get their literature any more since we have no members any longer," said House spokesman Larry Berman.
ALEC had existed in the background of state politics all over the country for decades. But the Koch-aligned group became a toxic in 2012 when its model Stand Your Ground Law exonerated George Zimmerman in the killing of Trayvon Martin.
At the same time, ALEC was quietly enjoying significant influence in the Rhode Island General Assembly. Former Woonsocket Rep. Jon Brien, a Democrat and member of Speaker Gordon Fox's leadership team, was named to ALEC's national board of directors and more than 20 percent of the state legislature were members – at the taxpayers expense. Organized labor took issue as local legislators started quickly denouncing their affiliation. At the height of ALEC's influence in Rhode Island, 24 local legislators, half of whom were Democrats, were members. By 2013, there were only six ALEC members in the General Assembly (though on p. 39 ALEC lists 12 members in 2013).
In June, New York Times columnist Joe Nocera said Woonsocket suffered from an ALEC mindset and in July CVS, based in Woonsocket, dropped its membership in ALEC, which at the time was the last corporate ALEC member in Rhode Island. Brien was was defeated in his bid for reelection that fall.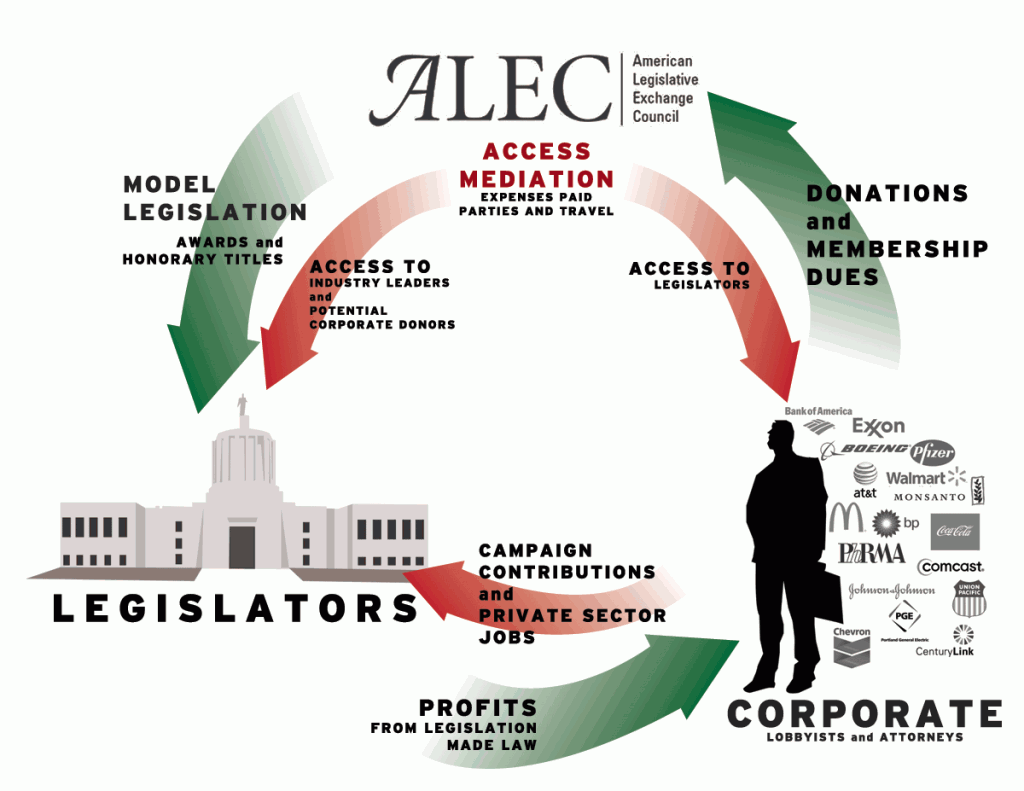 Nationally ALEC membership dropped 5.6 percent from 2011 to 2013, according to internal ALEC information leaked by first released by The Guardian (p.37). Jay Riestenberg, a researcher for Common Cause, said ALEC has likely picked up some new legislators in 2014 because of a "historic number of Republican state legislators in office."
Corporate sponsorship has dropped dramatically though, with more than 100 leaving since 2011 and financial support down 19 percent in 2013. But while the ALEC organism has been diminished, its DNA is still being effective, even here in Rhode Island.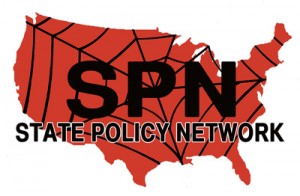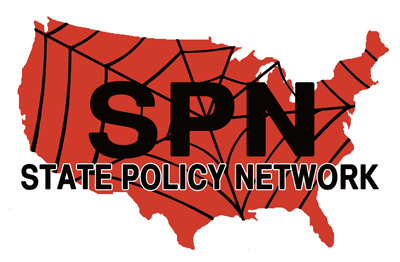 Riestenberg said some of the corporate money that has been divested from ALEC has matriculated to the State Policy Network and cited Microsoft, Facebook and Kraft as examples. The State Policy Network, or SPN, is funded by corporations and Koch-aligned special interests to push conservative ideology at the state level. PR Watch has pushed a campaign linking SPN and ALEC saying it is a right wing think tank pushing the ALEC agenda in the states.
Riestenberg identified the Rhode Island Center for Freedom and Prosperity as the SPN affiliate in Rhode Island, as has this blog. In an email to me, RICFP "CEO" Mike Stenhouse confirms a connection between SPN and ALEC.
"The RI Center for Freedom & Prosperity and ALEC, as part of their respective missions, each seek to advance market-based policy ideas that have a track-record of success in other states," he said. "ALEC is also a close national partner of SPN, the national association of which our Center is a member. SPN has been very helpful over the years in helping our Center put together strategic operating plans, in getting us pointed in the right direction in our formative years, in making us aware of certain RFP grant opportunities, and by continuing to sponsor participation in highly valuable public policy and organizational development regional and national workshops."
Rhode Island is ALEC-free

,