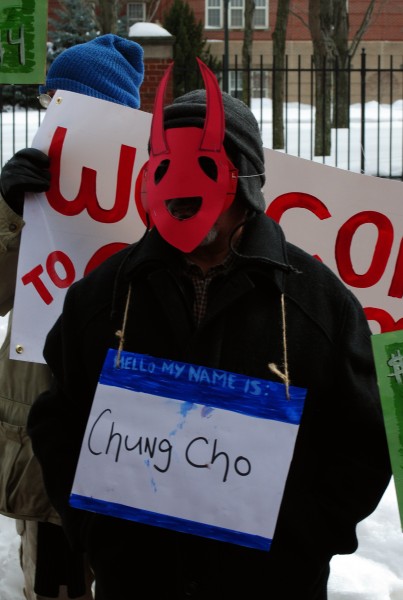 A protest outside the upscale downtown Providence deli Gourmet Heaven was scheduled for the same day that three workers filed a case in district court for non-payment of wages. Six more workers are expected to join the case later this week, alleging a total of $140,000 in unpaid wages over two years. The workers have organized through Fuerza Laboral and Rhode Island Jobs with Justice.
As they did during their last protest back in December, workers and protesters entered the restaurant to confront management about the unpaid wages. This time store manager Mohamed Masoud was in the store, but he declined to comment to the press. The police arrived quickly and moved the 30-40 protesters outside and onto the sidewalk without incident.
Outside the protesters picketed and chanted for about 30 minutes. Passersby were handed flyers informing them of the working conditions at the restaurant. The police were vigilant in making sure there was ample room for pedestrians to get through the picket line, at one point picking up my video camera and moving it, even though there was a four foot wide path available.
The highlight of the protest was some "street theater" in which former employees acted out the experience of being hired by Chung Cho, the owner of Gourmet Heaven, which started off with promises and handshakes, but soon devolved into physical abuse, unsafe working conniptions and stolen wages. The scene ended with Cho and his manager, Masoud, being hounded down the street by an angry mob of workers.
In Connecticut, Cho reached an agreement with the [Connecticut] Department of Labor to pay $140,000 in back wages to 25 workers, but has so far not made his payments in a timely manner. Former employees of the two Gourmet Heaven stores in New Haven, CT have already filed suit against Cho in federal court in Connecticut for wage theft at the New Haven locations.
"The only way for Cho to pay workers what he stole from them is for us to bring this to the public and let his clients know what labor rights abuses were going on at this store," said Jesse Strecker, Executive Director of RI Jobs with Justice in a statement. "Since Cho has not given any response to the [RI] Department of Labor and Training or to us, we are filing in the courts and continuing our public protest."
A December 2014 report by the US Department of Labor determined that wage theft in New York and California amounted to between $1.6 and $2.5 billion dollar a year and that "…affected employees' lost weekly wages averaged 37–49 percent of their income."
Donna Nesselbush has introduced legislation in the Rhode Island State Senate that would increase the penalties for wage theft, and give more options to workers seeking lost wages.  In the press release for today's action Nesselbush says, "Theft of any kind is wrong, but wage theft is particularly disturbing because it is often perpetrated against the most vulnerable in our society, those who need their wages the most, even to survive."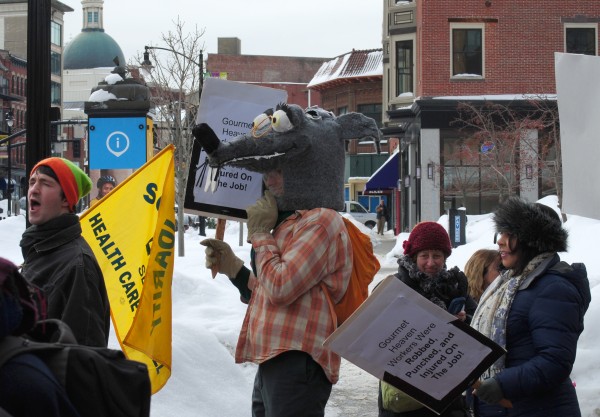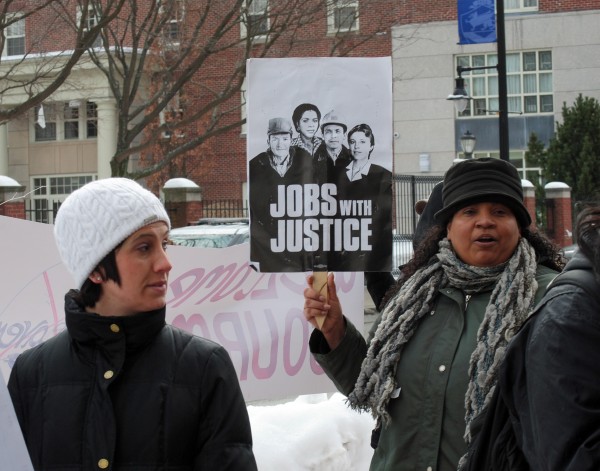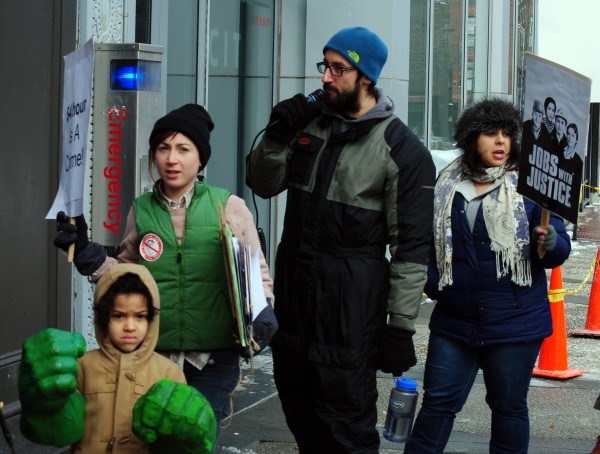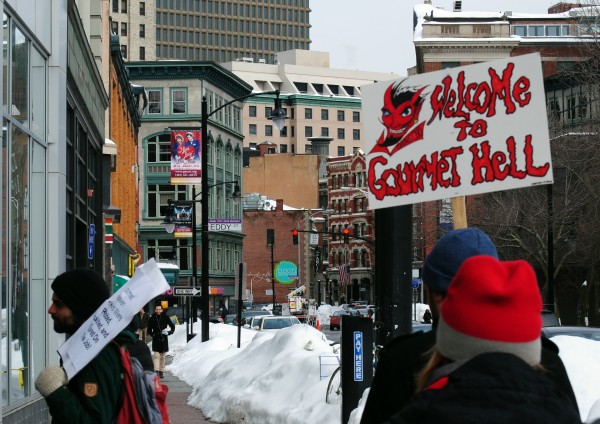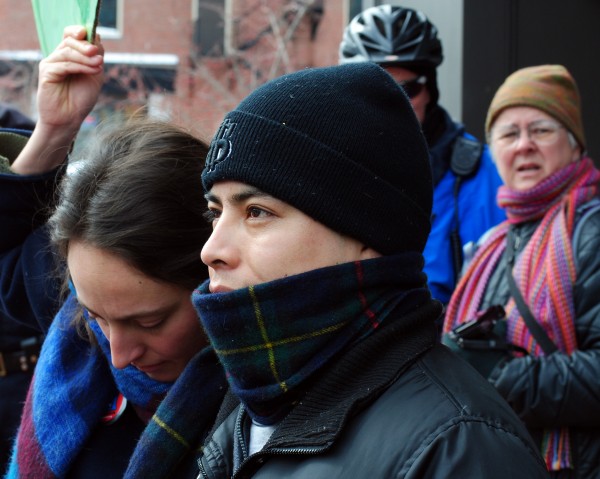 'Wage Theft Street Theater' outside Gourmet Heaven

,