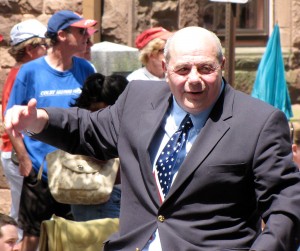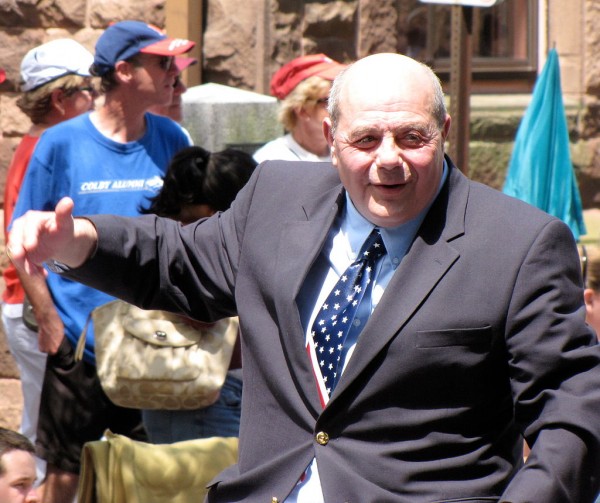 Maribeth Reynolds-Calabro, the president of the Providence Teachers Union, says her group is [sic]"progressive and solutions-driven and steadfastly committed to teacher's rights." You could have fooled me.
Based on its recent endorsement of Vincent A Cianci, Jr for mayor of Providence, the labor union's executive board seems blind to the past, and ignores the present. Some connected teachers may well get better perks from Buddy (while many others grow jaded, leave the profession or fight like hell for their kids) but Providence has every reason to assume that Cianci will be bad for children, families, and dedicated teachers, as he was before.
Between 1989 and 1999, child poverty in Providence increased from 35% to 40%. During the same time, if you look at South Providence and the West End in particular, child poverty increased from 42% to 49%, and the city's median household income declined by 7%.
Not enough numbers? Records from the RI Department of Education are hardly uplifting. In the 1997-1998 school year, the Providence high school graduation rate was 68.46%. In the 1998-1999 school year, the graduation rate was 71.4%.  In 1999- 2000, the graduation rate was 63.04%. In 2000-2001, the rate was  63.74%. In 2001-2002, the rate was 72%. At best, Cianci's record is dramatically inconsistent, as graduation rates were marked by rapid fluctuations between the low 60s and low 70s.
According to RI Kids Count, "the high school graduation rate among Hispanic youth in the class of 2010 was 66%, lower than the overall Rhode Island high school graduation rate of 76%." Children and families need this to move forward. What in Cianci's record shows he has the skills to do so consistently?
For a dedicated teacher's point of view of the Cianci era, check out Carole Marshall's memoir- Stubborn Hope, about her time teaching English at Hope High School.
What about facilities? Can we trust Cianci to champion and oversee a true overhaul of city facilities? As Mike Stanton once wrote in the Providence Journal, "Since 1991, the Providence School Department had leased ..[a] former body shop at 400 West Fountain St. as a registration center for new students. The lease had generated controversy. The city's impoverished school system paid more than $1 million for a building that was drafty and dreary, with concrete floors and inaccessible bathrooms. Critics pointed out that the city could have bought a better building for a fraction of the inflated rent it was paying. A reform-minded School Committee member tried to get out of the lease when it came up for renewal in 1994. But she was told not to buck City Hall."
Do I need to mention the police testing scandal and repeated complaints of abuse?
For any group of professionals, with a straight face, to claim that Cianci "clearly understands the needs of our district" willfully ignores the real damage and hurts caused by his actions and inactions in neighborhoods where thousands of public school children live.
Remember, this "teacher" endorsement doesn't come from a vote of union members, but a vote of the 13 person executive board. Not a single member of the executive board has a Latino or Asian American surname despite the fact that 68% of the current student body and families are Latino and Asian American. This PTU executive board is not reflective of, or reflecting on, the reality of Providence today.
Providence teachers deserve a union responsive to their needs and the needs of students and families. Providence residents need a responsive teachers' union interested in actual solutions. Hitching on to the Cianci train is a ticket to nowhere good, and fast.