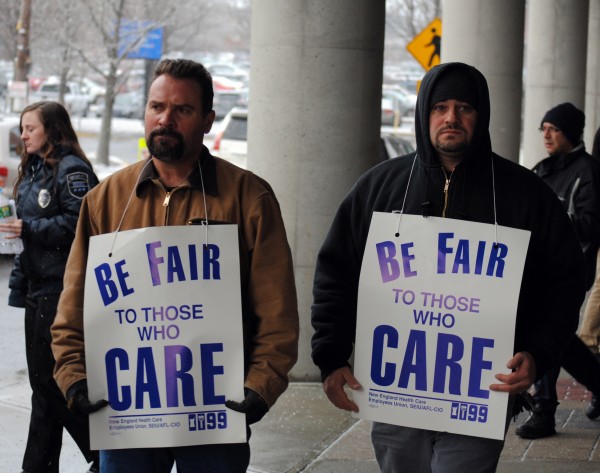 About 150 Women & Infants hospital staff and supporters engaged in an informational picket outside the hospital yesterday on icy sidewalks in a flurry of snow. The picket was held, says Patrick Quinn, executive vice president of District 1199 SEIU New England, (1199 SEIU) to inform the public of two concerns.
The first is that excessive executive salaries at Care New England, (CNE) the Massachusetts based management company that runs Women & Infants, are negatively impacting patient satisfaction. The second concern is about "travel nurses," out-of-state temps, being hired over qualified local nurses.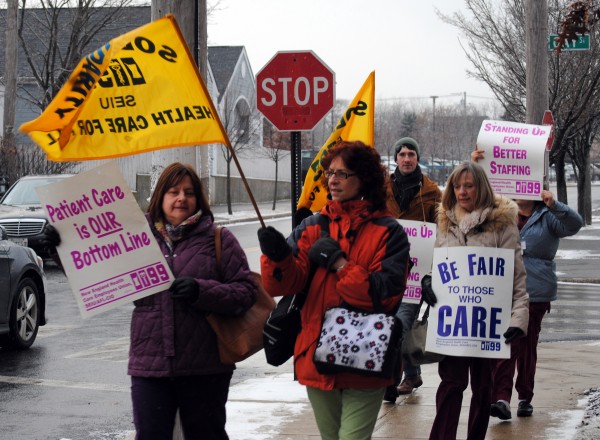 Regular readers may remember the travel nurses issue being raised back in June of last year. Travel nurses are temporary employees that allow hospital management to avoid new hires and promotion within the ranks. Travel nurses arrive from out-of-state and take most of their earnings out of state with them when they leave. Travel nurses miss out on the orientation regular staff receive, resulting in more mistakes for the regular staff to correct.
Patient satisfaction has been down since 2011, says 1199 SEIU citing Press Ganey, "an independent auditor that tracks patient satisfaction." Perhaps not coincidentally 2011 is the near Care New England brought CEO Dennis Keefe on board. 1199 SEIU maintains that Keefe's salary doubled after his first year and now tops $1 million. Meanwhile, funding for hospital staff and patient care is shrinking.
"These folks think that this is their personal piggy bank," says Patrick Quinn, "management has embarked on a whole scheme of things to basically cut costs, reduce staffing, increase workloads and frankly, we're sick of it."
Care New England has not responded to a request for comment.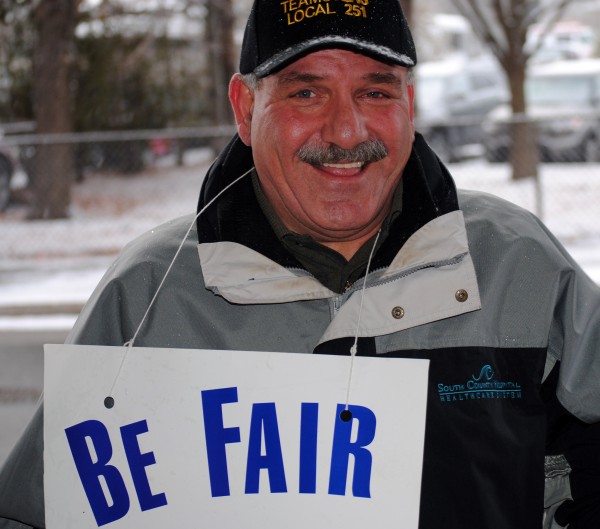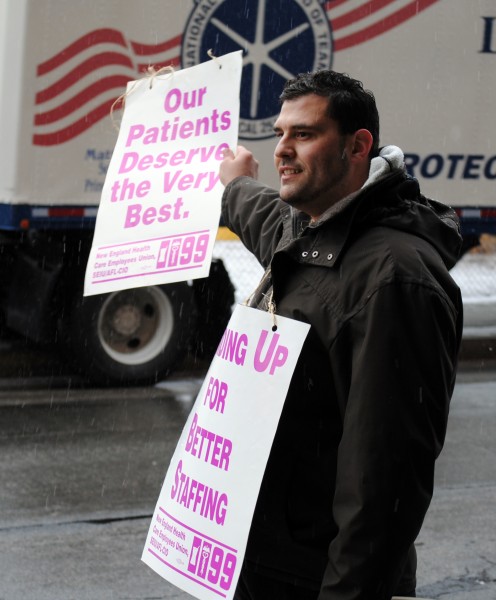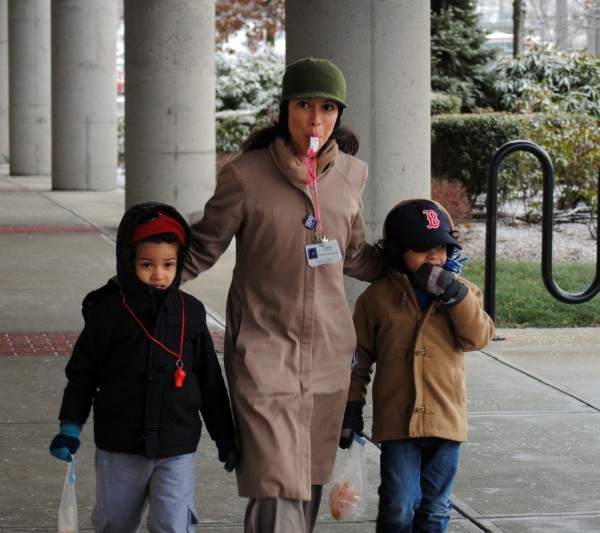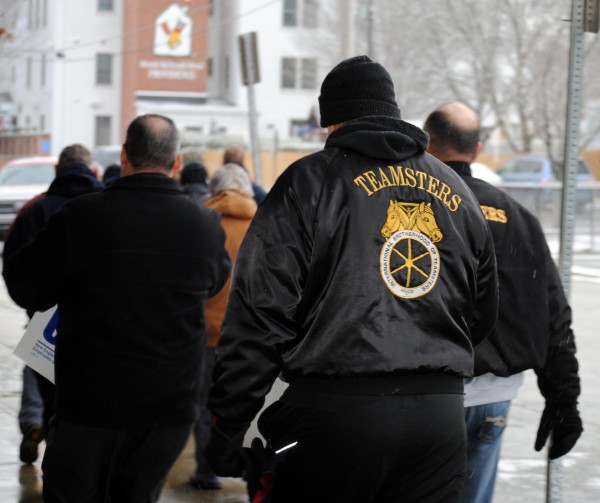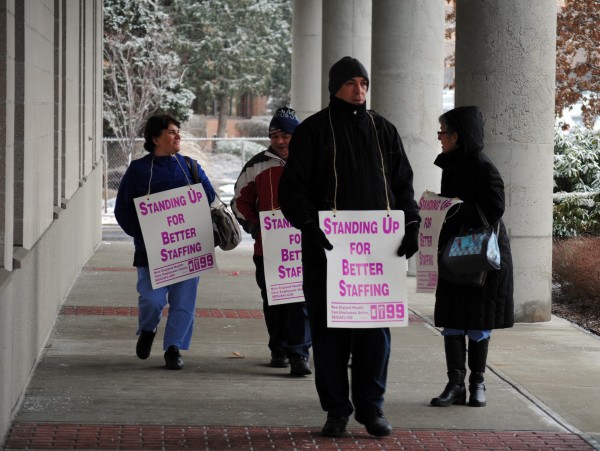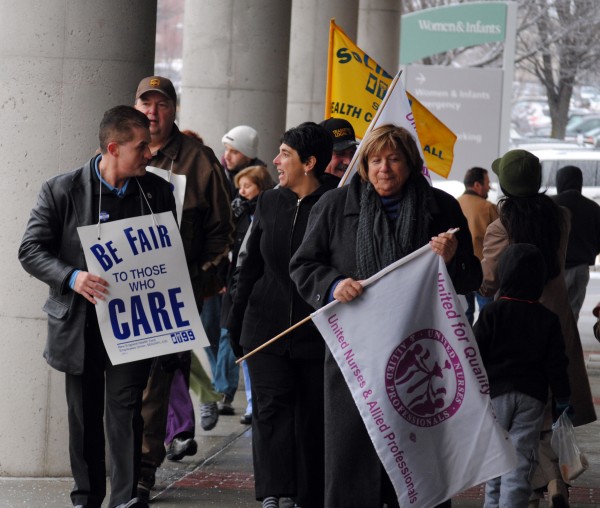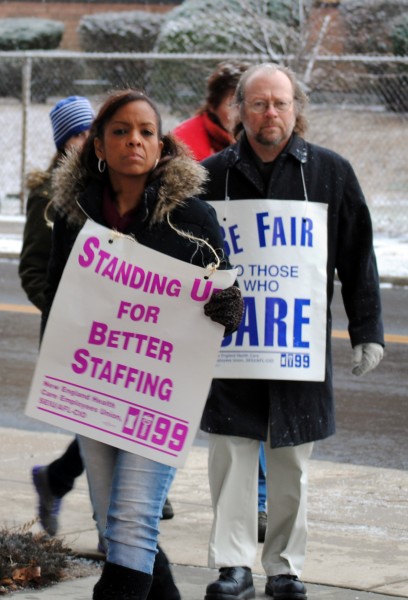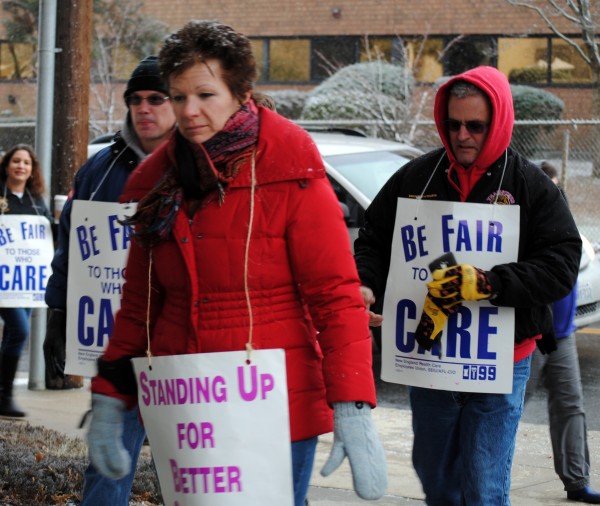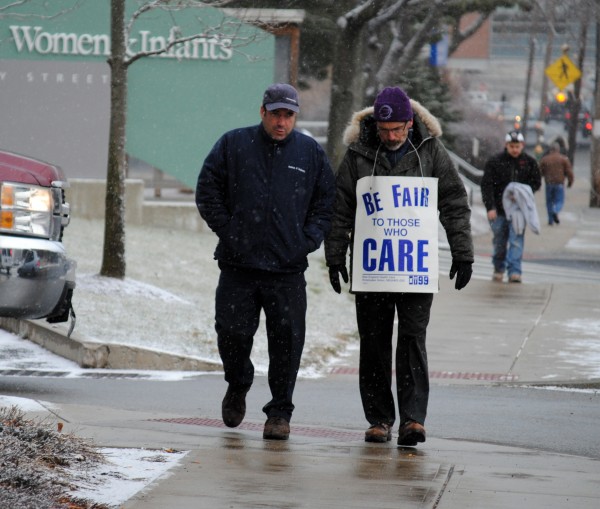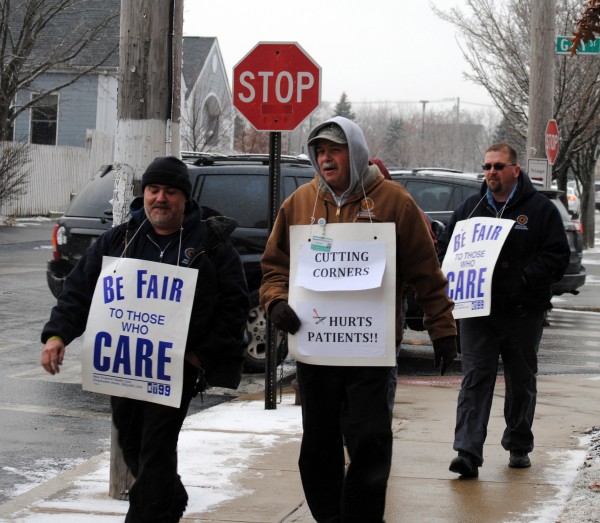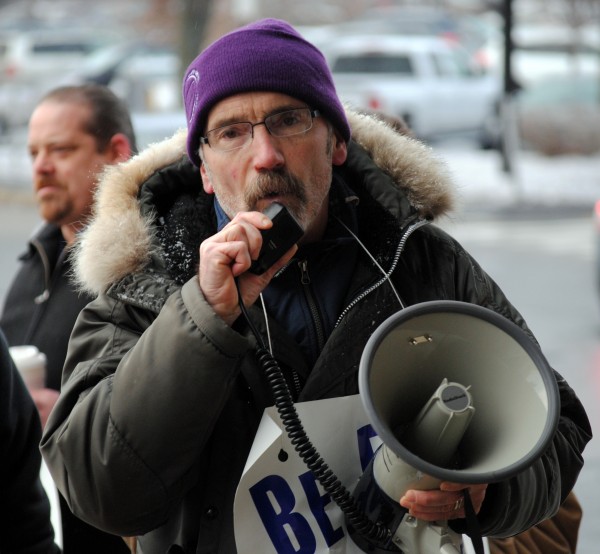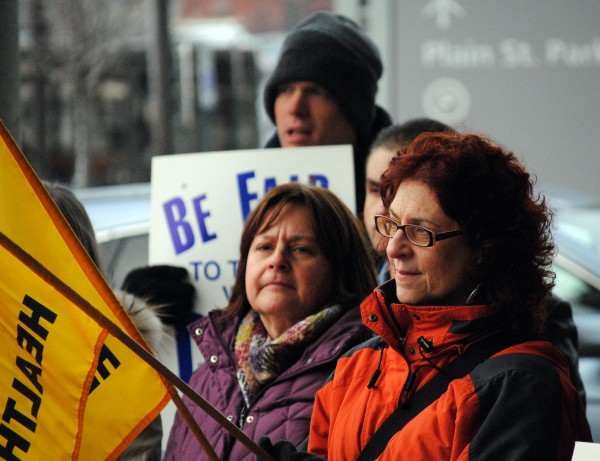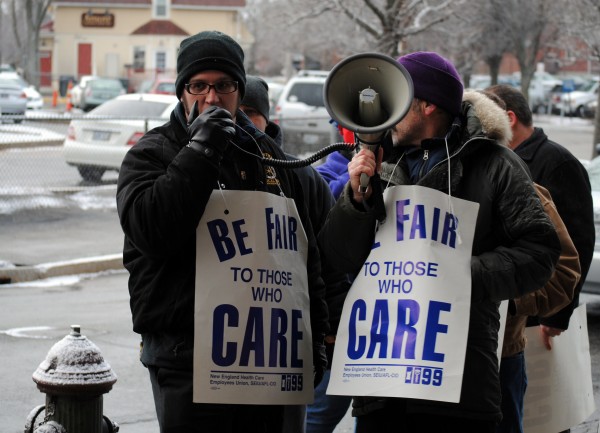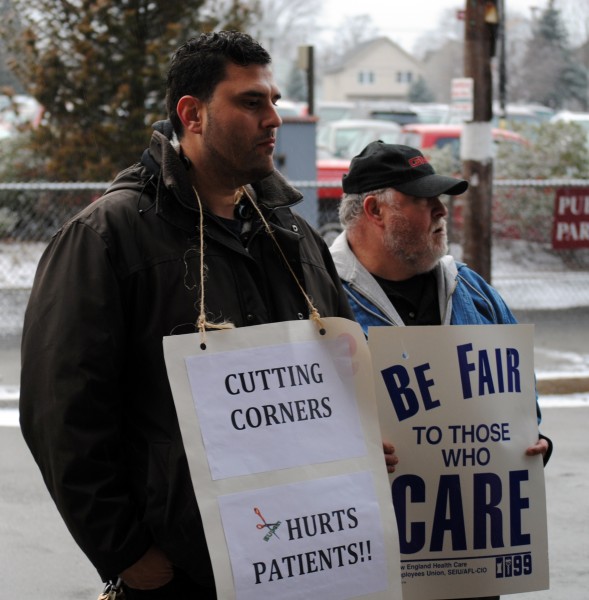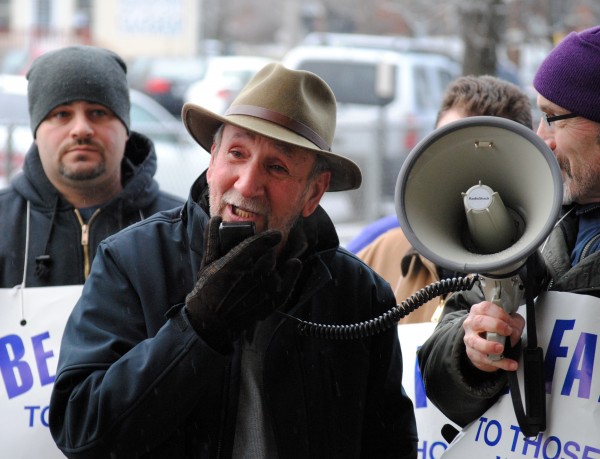 1199 SEIU pickets for fair wages at Women & Infants

,