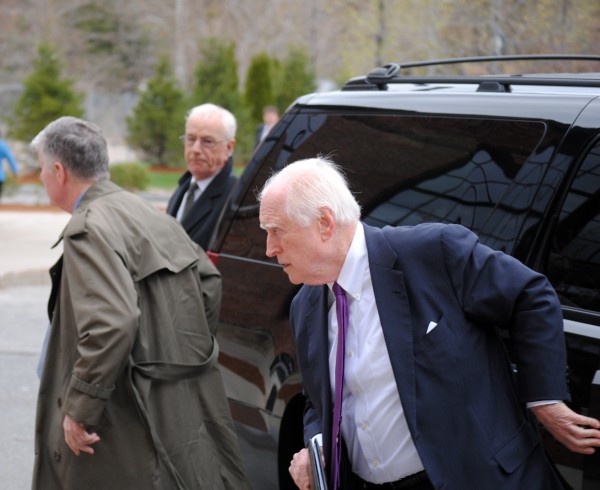 An unlikely coalition of opponents to the proposed downtown Providence stadium deal greeted new PawSox owner Jim Skeffington as he exited his chauffeured ride and quickly entered the Rhode Island Commerce Corporation (RICC) offices at 315 Iron Horse Way.
Representatives and members of the RI Tea Party, The Republican Party, the Progressive Democrats of Rhode Island, The Green Party, Direct Action for Rights and Equality, Occupy Providence, The Rhode Island Sierra Club, RI Taxpayers, The Rhode Island Libertarian Party, and the Capital Good Fund stood side by side to take a stand against corporate welfare.
This event was put together by Coalition Radio's Pat Ford and David Fisher, with help from Lauren Niedel of the Progressive Democrats. Ford acted as emcee for the event, in which 13 speakers and one poet spoke to a crowd of about 80 people. Inside the RICC offices, more than 100 more people attended the meeting where Skeffington and other PawSox owners revealed that they were amenable to negotiating a better deal.
Gina Raimondo essentially rejected the first deal offered, which would have, in the words of more than one speaker, "socialized the risk and privatized the profits" of the new venture.
Pat Ford spoke first, saying that "it is not the role of government to subsidize risk for private enterprise."
Lauren Niedel of the Rhode Island Progressive Democrats put the deal into stark economic relief: As Rhode Island prepares to carve $90 million out of Medicaid, how can we justify giving away millions of dollars to millionaires?
Andrew Posner, executive director of the Capital Good Fund, said that "every day I look at families that are hungry, that are poor, that don't have jobs… that's what we should be spending our time and money talking about."
The Tea Party's Mike Puyana said that the deal is "something called crony corporatism, it's as far from equality under the law as it's possible to get."
"I don't think I ever imagined that i was going to be at a rally with the Tea Party on the same side," said Fred Ordonez of DARE, "but here we are!"
On a more serious note, Ordonez said, "Every time we see a huge development get all kinds of tax breaks and tax subsidies, the poor communities in providence get poorer and poorer."
Larry Girouard, of Rhode island Taxpayers, said that a new stadium downtown is the last thing we need to spur economic growth. "The issue is taxes, regulation, infrastructure. This is just a diversion from the real problems.
The Green Party, represented by Greg Gerritt, brought up some of the environmental concerns, such as the risks of moving the new sewer line. "When you do things like that, you can do it right, but often it introduces more leaks into a system."
"The state of Rhode Island has no business taking money out of the hands of taxpayers and giving it to millionaires," said Gina Catalano of the Rhode Island Republican Party, "to be expected to make that investment with zero return, is ludicrous."
Representing the Sierra Club, Asher Schofield, owner of the small business Frog and Toad, hit the crowd with a baseball metaphor, and tried to inspire us all towards something better.
"Providence is not a minor league city. We are what we dream ourselves to be. What we want to be. And we want to be major league. These are antiquated notions, the idea of public financing of private enterprise. This [deal] is not the grand notion that we need to have as a city moving forward… These minor league aspirations are beneath us."
This deal, says Rhode Island Libertarian Party leader Mike Rollins, "is the exact opposite of everything we stand for."
Occupy Providence's Randall Rose made excellent points, and even read from a textbook about how bad it is for cities to invest money in minor league baseball teams. Rose read from the book Minor League Baseball and Local Economic Development, noting that, "there have been books on this, the scam is run so often."
"The economic impact of a minor league team," read Rose, "is not sufficient to justify the relatively large public expenditure for a minor league stadium."
Steve Frias of the Republican Party, noted that the assembled crowd was comprised of people with "different viewpoints, but we all agree that this is a stupid deal."
Roland Gauvin, an independent political activist, promised politicians who support such efforts that "a vote for this is the last time [politicians] will ever be voting, because we will vote them out of office." Gauvin had especially choice words for Speaker of the House Nicholas Mattiello, saying, "And I will be willing to go to any district in Rhode island, starting in Mattiello's district, and work my way down."
Finally, before the crowd moved inside to join the RICC meeting already in progress, Cathy Orloff lead the crowd in a participatory poem against the stadium, with five baseball references built in.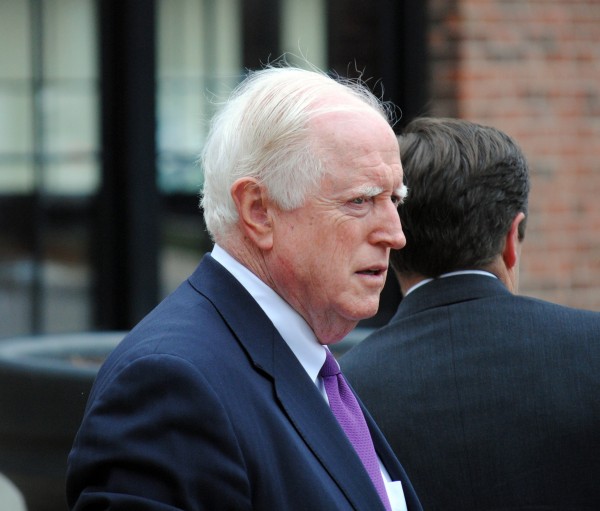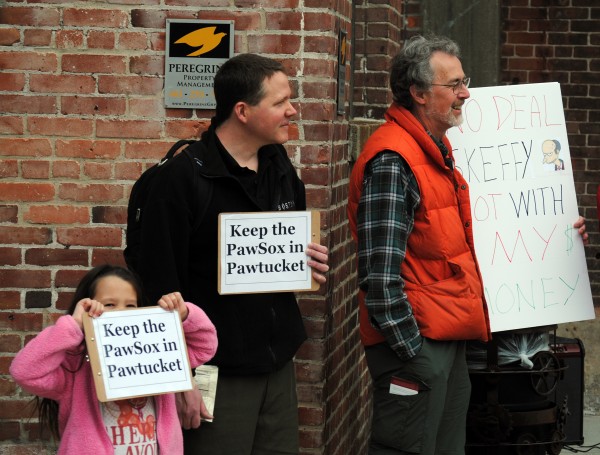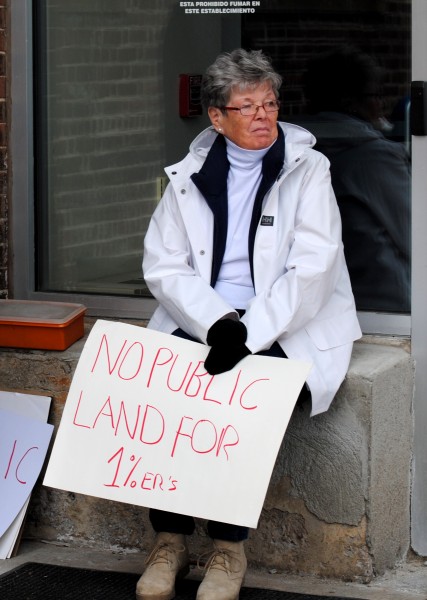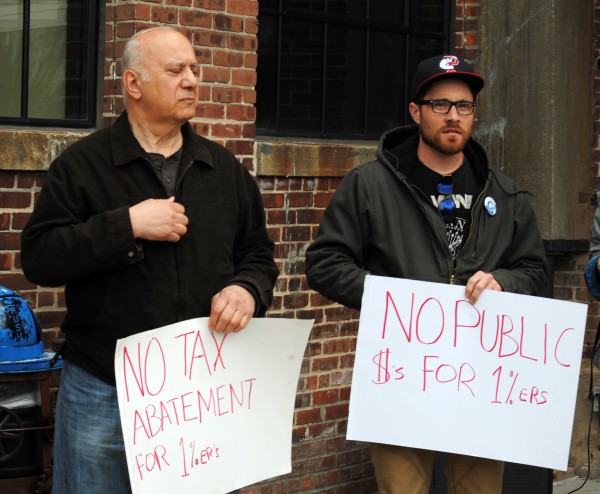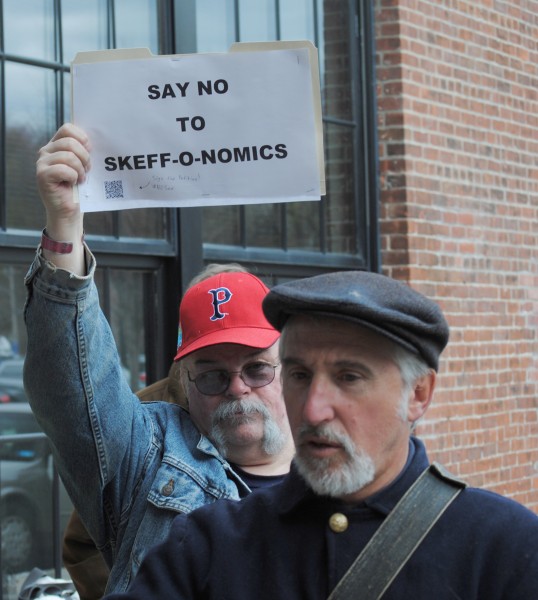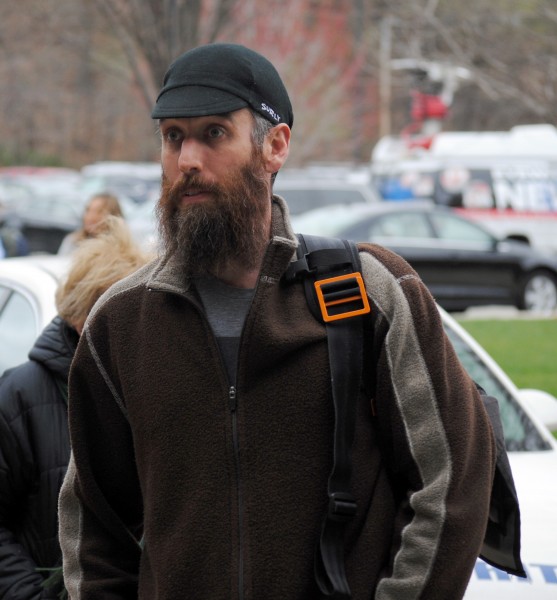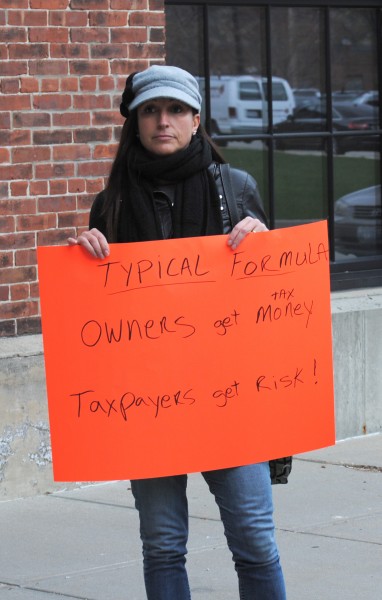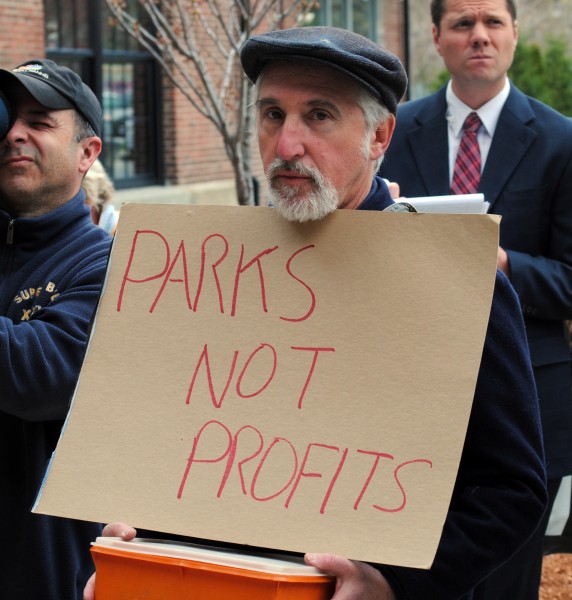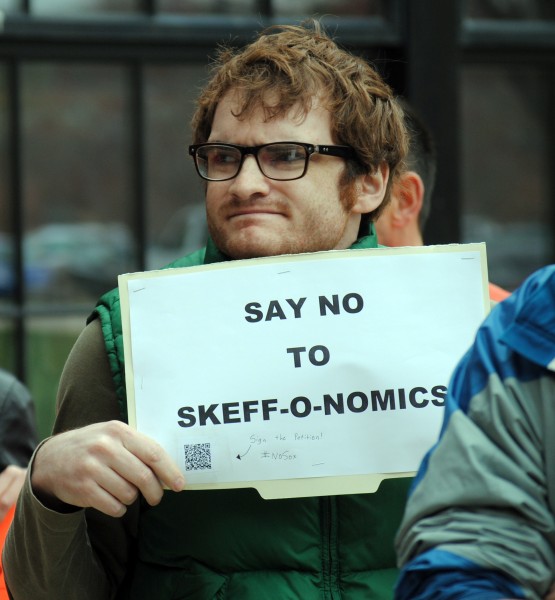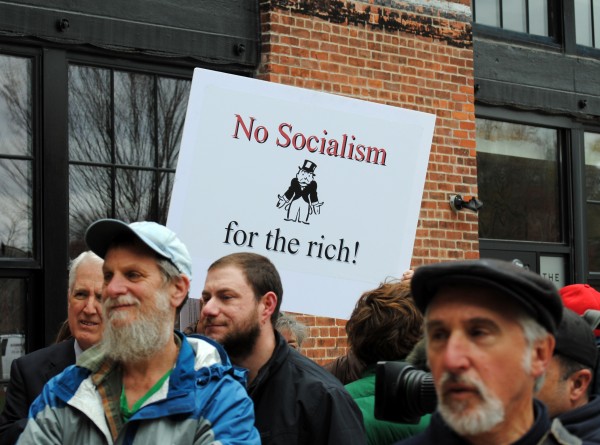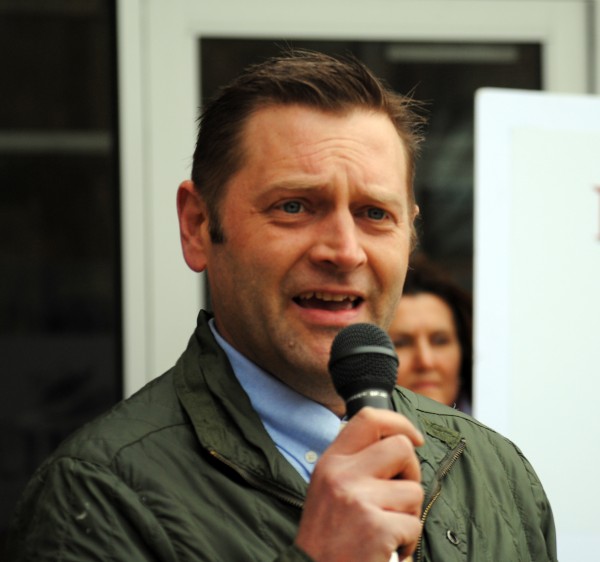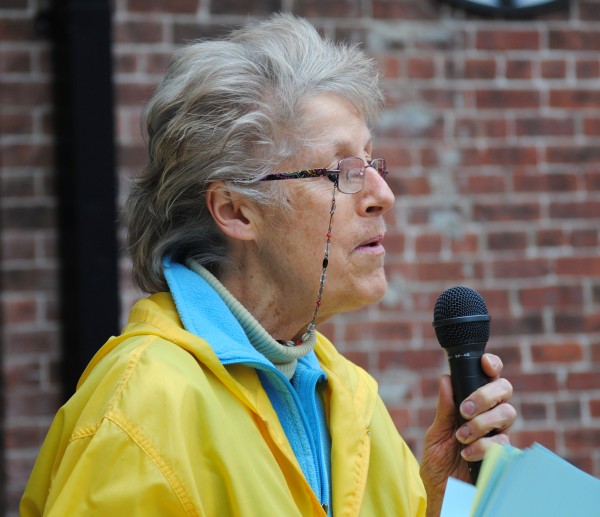 Progressives, conservatives unite to fight downtown ballpark

,