By Bob Plain on July 29, 2018
GoLocalProv's company catchphrases is: "See it. Read it. Share it." But the often-abrasive tabloid-esque news website doesn't always make it easy to share – or even see – its content on Twitter. Especially for local reporters.
Posted in Featured, Media | Tagged ABC6, Alana Cerrone, Amanda Milkovits, blocked by GoLocal, Dan McGowan, Ethan Shorey, GoLocalProv, Ian Donnis, Josh Fenton, kathy gregg, Katie Mulvaney, Kim Kalunian, Linda Borg, Linda Levin, Madeline List, Michelle Smith, Mike Stanton, nbc10, Parker Gavigan, Patrick Anderson, phil eil, projo, ripr, Steph Machado, Ted Nesi, Tim White, twitter, valley breeze, Walt Buteau, wpri, wpro | Leave a response
By Steve Ahlquist on January 17, 2017
"WUMD in its current form, on the other hand, balances nationally syndicated alternative news and commentary shows such as Democracy Now! and Counterspin with unique locally-produced content like State of the Queer Nation and Spoiler Alert Radio."
Posted in Arts & Culture, Class Warfare, Corporate Greed, Featured, Media, News, Radio | Tagged #Savewumd, All Things Considered, BBC News, Counterspin, democracy now!, FCC, Ian Donnis, K-LOVE, Rhode Island Public Radio, ripr, Spoiler Alert Radio, State of the Queer Nation, Toni Marie Pennacchia, Torey Malatia, University of Massachusetts at Dartmouth, WTKL, WUMD | 2 Responses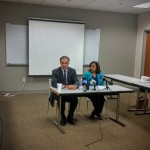 By Steve Ahlquist on August 29, 2016
"What will be the impact on clients?" I asked.
Affigne replied, "There will be no impact on clients."
Posted in Class Warfare, Corporate Greed, Featured, Health Care, Inequality, News, People, Poverty, Rhode Island, Social Services, State House, Video | Tagged Bob Plain, CCAP, Child Care Assistance Program, dcyf, Department of Administration, Department of Human Services, DHS, General Public Assistance, GPA, HEAP, HSR, LTSS, Medicaid, Melba Depeña Affigne, Michael DiBiase, Rhode Island Works, ripr, RIW, seiu, SNAP, WAP | 1 Response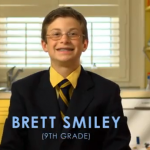 By Bob Plain on August 25, 2014
When Lorne Adrain dropped out of the Providence mayor's race, he was largely lauded. When Brett Smiley dropped out, he was largely lambasted. "Adrain took the high road," RIPR's Scott MacKay wrote in a post dated July 17, "saying he got out to make it more difficult for the next mayor to win election only a […]
Posted in Featured, Providence | Tagged golocal, mayor, Providence, ripr, smiley | 1 Response
By Steve Ahlquist on June 6, 2014
Candidate for Lt. Governor, Representative Frank Ferri, in conversation with Ian Donnis and Scott McKay on RIPR this morning, became the first candidate for statewide office to publicly declare his support for the workers presently engaged with the Providence City Council to pass a $15 minimum wage for all hotel employees in the city. First […]
Posted in Featured, Labor, Politics | Tagged ferri, fight for 15, frank ferri, lt gov, minimum wage, renaissance, ripr | 1 Response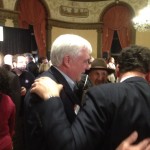 By Samuel Bell on December 31, 2013
Gordon Fox, the conservative Speaker of the Rhode Island House of Representatives, sent shock waves through the Democratic Party when he got a voter ID law passed.  Ignoring a plea from the Chairwoman of the Democratic National Committee, Fox created a publicity nightmare for the Democrats and a beloved talking point for the right.  That […]
Posted in State House | Tagged Gordon Fox, Ian Donnis, Rhode Island State House, ripr, Voter ID | 2 Responses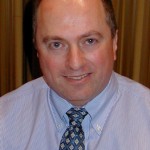 By Bob Plain on March 21, 2013
While I might not agree with where Ken Block invests his energy and determination, I certainly have a lot of respect for his energy and determination. Even after I compared him to PT Barnum and likened his SNAP fraud investigation to Anthony Gemma's voter fraud investigation, he still took the time to write an essay […]
Posted in Class Warfare, Featured, Politics | Tagged fraud, Ken Block, moderate, ripr, risc, SNAP, Tea Party | 16 Responses

By Bob Plain on January 10, 2013
Rhode Island Public Radio should hire Andrew Gobeil to host a moderate and fair call-in talk radio show. The Ocean State could really use this. I haven't spoken to either party about about this idea, but it sure seems to be a no-brainer to me. RIPR is a great young radio station in need of […]
Posted in Featured, Media | Tagged andrew gobeil, media, ripr, talk radio, wpro | 1 Response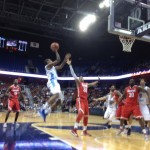 By Bob Plain on November 19, 2012
We're now the number one state in New England for food insecurity, reports the ProJo this morning. 15 percent of households in the state can't afford the food it needs. This is a crisis of epic proportions that goes largely unaddressed because the influential class doesn't tend to know many people that are affected by […]
Posted in Featured | Tagged golocal, pension, projo, ripr, Roger Williams, Scott MacKay, thanksgiving, URI | 1 Response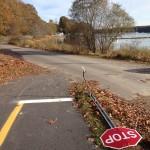 By Bob Plain on November 2, 2012
Every progressive – indeed every Rhode Islander, if not all Americans! – owe it to themselves to spend some time reading Providence Monthly's awesome feature on the state of journalism in Rhode Island. The magazine put together a group of the best and brightest reporters we've got here in the Ocean State who kicked around […]
Posted in Featured | Tagged aaron regurnberg, Brendan Doherty, curt schilling, David Cicilline, golocal, Gordon Fox, providence phoenix, ripr, wpri | 3 Responses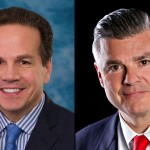 By Bob Plain on October 31, 2012
It seems in David Cicilline's struggle to retain his seat in Congress  that it will all come down to the so-called 'get out the vote' efforts, or the boots on the ground in the final few days of the campaign, according to a new WPRI poll that shows Cicilline with a 1 point lead over […]
Posted in Featured | Tagged Abel Collins, Brendan Doherty, David Cicilline, halloween, jim langevin, Ocean Mist, ripr, sheldown whitehouse, texas chainsaw massacre, wpri | Leave a response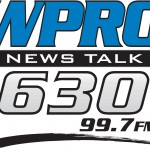 By Bob Plain on October 17, 2012
Most interesting thing happening today: Matt Allen, Ian Donnis, Ted Nesi and Josh Fenton debate the influence of talk radio in Rhode Island politics at RIC. While radio may not seem like the medium of the future, as the most passive way to consume content I think it is likely to rise again. And even […]
Posted in Featured | Tagged chafee, east providence, Jamie Dimon, narragansett indians, ripr, Tom Brady, wpro | 2 Responses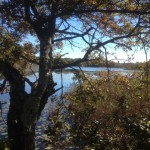 By Bob Plain on October 15, 2012
It's little wonder that the United States and Rhode Island so often side with the wealthy when it comes to politics … after all, by and large that is who we elect to office, says Ian Donnis in an excellent essay looking at working class people in public office. About the Rhode Island State House, […]
Posted in Featured | Tagged charter school, Ian Donnis, john hazen-white, ripr, snl | Leave a response