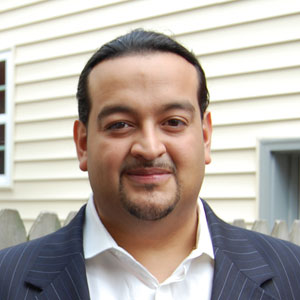 There is room at every election for new voices – including the ideas of former communists and those of modern-day socialists.  That's my premise and I'm sticking to it. Well actually, I'm doing more than that this Friday at a panel discussion I'm facilitating at RI College called "Race, Politics and Music: A Look at Rhode 2 Africa and Election Year 2012," which includes Yari Osorio, the Candidate of Party for Socialism and Liberation.
The panel is part of "Diversity is a Way of L.I.F.E," which is a statewide conference that happens annually at RIC "to bring together educators, students, artists and community-based activists."  My session will run on Friday at 4:00 PM in Alger Hall, and Osorio will speak alongside Jim Vincent, President, NAACP Providence Branch and television host of the Jim Vincent Show; Erik Andrade, a spoken word artist and community/youth activist from New Bedford, MA; Talia Whyte, a Boston-based freelance journalist with over ten years experience reporting on social justice, media and technology; and Marco McWilliams, a RI-based educator, activist, lecturer, and published writer (including here on RIFuture.org) who covers the African Diaspora.
The entire conference kicks off at 11:00 AM, and directly following the conference there will be dinner, a poetry open mic, and performances that are part of Bilingual Poetry Festival I organizing at sites across the state.
Below is more information about the panel; updates will also be posted on www.Rhode2Africa.wordpress.com and on Twitter (follow me @rezaclif). Learn more about the conference here on Facebook or register by clicking here.
***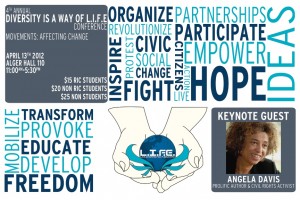 Rhode 2 Africa: Elect the Arts 2012 (R2A 2012), is a documentary and multimedia project being produced with the primary aim of motivating diverse constituencies to vote in November and engage in political conversations at the local, national, and global level.  The project does this through conversations with emerging and established Black musicians, community members and leaders, political experts and scholars, and media professionals – including those involved in or knowledgeable about alternative parties and platforms and underrepresented issues. The exploration of these topics is based on a very simple principle: there is room at every election to hear and examine new voices and ideas, and this year is no different.
Furthermore, as protesters part of Occupy Wall Street, and break-off movements like Women Occupy and Occupy The Hood have demonstrated, citizens across this country have grown tired of never hearing from the variety of voices making up the "99%." Still, if you pay attention to major news outlets, you would think that the only people engaged and to be targeted for the November elections are the (now) all-white Republican candidates and their party followers. However, one place in which you can hear alternative voices and views on politics is within the music community. Besides being heads of households, tax-payers, insurance-holders, and voters, there are many performers who play at political events, directly and indirectly endorsing candidates; hip hop artists who "rap" about reform and rebellion; and emerging and established artists who've performed at The Whitehouse.  R2A Elect the Arts is about sharing the voices of Black and multicultural musicians engaged in this type of work and providing election 2012 coverage and awareness through conversations on race, politics and music.R2A 2012 is currently in-production, but on Friday, April 13 at 4:00 PM, R2A Creator/Producer, Reza Clifton facilitates a panel discussion called "Race, Politics and Music: A Look at Rhode 2 Africa and Election Year 2012."  In addition to opening the conversation up to the Diversity is a Way of L.I.F.E. statewide conference at Rhode Island College, Clifton will bring in tech/staff to film the discussion and question and answers for inclusion on the documentary.  Attendees who attend and stay for the session are automatically consenting to be recorded and included in the final project.Facilitator:
Reza Clifton, Award-winning writer, multimedia producer and cultural navigator, Creator/Producer of Rhode 2 AfricaConfirmed Panelists:
Yari Osorio, Vice Presidential Candidate of the Party for Socialism and Liberation
Jim Vincent, President, NAACP Providence Branch and television host
Erik Andrade, spoken word artist and community activist from New Bedford, MA
Talia Whyte, Boston-based freelance journalist with over ten years experience reporting on social justice, media and technology
Marco McWilliams, RI-based educator, activist, lecturer, and published writer who covers the African Diaspora
***
MORE BIOS:
Reza Corinne Clifton is an award-winning writer, producer, digital storyteller and cultural navigator whose work blends and examines music, identity and global consciousness.  She was acknowledged in 2007 and 2009 with Diversity in the Media awards for multimedia projects that she published or launched on her flagship blog, RezaRitesRi.com – including the first Rhode 2 Africa project, which was a four-part interview series and concert series held in Providence. Clifton has also been recognized for written work and direction as health editor a regional women's magazine and for leadership as a young professional and community organizer in Providence, RI. In 2011 alone, she was named "Most Musical," a "Trender," and "Most Soothing Voice" due to her work sharing music and art in the community and on radio – through WRIU and BSR. She remains an active blogger on VenusSings.com, RI Future.org, Rhode2Africa.wordpress.com and on RightHer (a blog from Women's Fund of Rhode Island) and she sits on the board of Girls Rock! RI, an organization that uses music to empower girls and women in RI.
Yari Osorio is the 2012 vice-presidential candidate of the Party for Socialism and Liberation; he has been a member of the New York City branch of the PSL since 2006.  Born in Cali, Colombia, Osorio immigrated to the United States at age three with his mother and older brother. He is now a U.S. citizen, but grew up undocumented. The harsh anti-immigrant policies in the United States propelled Osorio to become an ardent advocate for social and economic justice, and for equality. Osorio received a BA degree from John Jay CUNY in Forensic Psychology and later became a New York State certified Emergency Medical Technician.  He is an active anti-war and social justice organizer in New York City, and is a volunteer organizer in the anti-war ANSWER Coalition (Act Now to Stop War and End Racism).
Jim Vincent is the President of the the NAACP-Providence, a position he was elected to in December 2010.  Prior to taking on the role of president, Vincent had spent many years serving the organization as Second Vice President, and serving the community in general through his work doing housing and community development in Rhode Island and Massachusetts. In particular, he has worked since March 1998 as the Manager of Constituent Advocacy for Rhode Island Housing, where he provides outreach and technical assistance to underserved communities among other duties.  Vincent has also served on many boards throughout RI that serve the state's African American, Cape Verdean, and Hispanic communities, and is a former President of the Urban League of Rhode Island.  He may be best known for his role as the Producer and Host of the award winning, Jim Vincent Show .
Erik Andrade is a spoken word artist and community activist from New Bedford, MA who is featured in Rhode 2 Africa: Elect the Arts 2012.  He works with New Bedford youth through People Acting in Community Endeavor (PACE) YouthBuild New Bedford and as co-facilitator of the organization's Sustainability, Leadership Development and Social Justice Workshops. Andrade is also a founding member of La Soul Renaissance, a local spoken word and hip hop venue which focuses on social justice issues and spirituality, and of the Overflowing Cup Project – an artist circle that works to encourage, recover and inspire creativity through a collective process. Andrade recently ran for the New Bedford School Committee, hoping to bring the voice of at-risk youth to the committee and to issue a call for systematic reform.
Talia Whyte is a freelance journalist who has reported on issues related to social justice, media and technology for over 10 years.  Her work can be found in the Houston Chronicle, The Progressive, theGrio.com, The Boston Globe, MSNBC, PBS, and Al Jazeera, among many other publications and sites.  She is also a leader within Global Wire Associates, a new media consulting firm that promotes innovative communication for advancing social justice.  Whyte is co-author of "Digital Activism Decoded: The New Mechanics of Change."
Marco McWilliams is a Pan-Africanist intellectual, published writer, and lecturer whose ideas can currently be read at Voxuion.com and RIfuture.org. McWilliams is also an adult literacy instructor for Amos House and English for Action, two organizations based in Providence, RI. As founder of the Providence Africana Reading Collective, McWilliams is known for his rigorous scholarship on social justice and for creating a "progressive learning community dedicated to the interruption of normative narratives of oppression through a critical examination of the emancipatory thought chronicled in the canons of Africana literature." He will pursue a Ph.D. beginning in 2013.