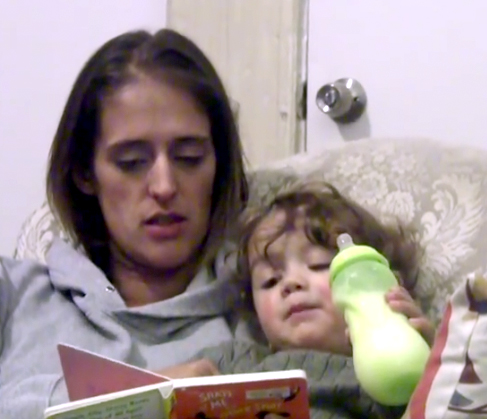 Local filmmakers Kaila Johnson, Kimberly Charles, Nicole Cuervo and Richard Salamé have put together a great 10 minute documentary about the tipped minimum wage and the devastating impact this has on waitstaff. The film focuses on Moira Walsh and her son Malcolm, and she frankly discusses a life lived on low wages and about the sexual harassment she faces on her job. In the film we see Walsh embrace the life of an activist, fighting for workers' rights and fair pay.
Rick Salamé, writing on behalf of all the filmmakers, said, "We have Moira Walsh to thank for everything good about the documentary. She is an inspiring person and a powerful worker-leader. We hope her resilience, bravery, and strength can energize many more people as it has energized us. We hope we have done her, and everyone fighting for One Fair Wage, justice. And we look forward to seeing real justice soon."
You can watch the entire film here:
The film features a host of front line activist stalwarts such as Michael Araujo, Evan McLaughlin, Adrienne Jones, Casey Sardo, Jesse Strecker and Keally Cieslik.
"We made this documentary to bring attention to an unjust and painfully under-talked-about policy we have in Rhode Island and most other US states," said Salamé, "The subminimum wage is a deeply flawed way of paying people: it makes it nearly impossible for workers to plan their lives; it exposes workers, especially women workers, to unnecessarily high rates of sexual harassment from customers and employers; and by asking every customer to decide on the worth of their server, it exposes workers' livelihoods to racist, classist, and sexist prejudices."
People looking to join this fight are encouraged to reach out to RI Jobs With Justice on their website or on Facebook, and also the Restaurant Opportunities Center, at their website or Facebook page.
What They're Owed - terrific local short documentary on the tipped minimum wage

,