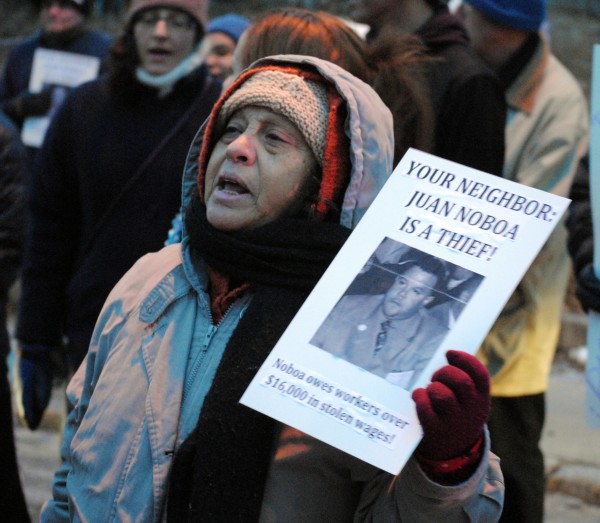 About 40 people showed up before sunrise at Juan Noboa's 23 Julian St. residence in the Olneyville section of Providence this morning to demand the payment of over $17,000 in back wages to six employees.
According to organizers, Noboa and his partner, Jose Bren, employed around 15 workers to help open Café Atlantic, a restaurant located at 1366 Chalkstone Ave. between August and September, 2014. Some employees worked up to 70 hours a week, but, according to organizers, "by September 28th, Noboa and Bren closed the restaurant just months after opening and walked away without paying workers their full wages."
The workers have organized through Fuerza Laboral (Power of Workers) "a community organization that builds worker leadership to fight workplace exploitation." They have filed complaints with the Rhode Island Department of Labor and have attempted many times to contact the owners with their concerns, but have received no response.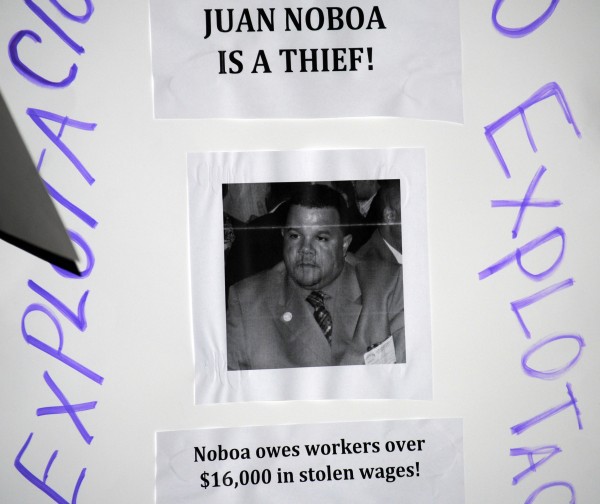 Juan Noboa was a volunteer for Buddy Cianci during his unsuccessful run for mayor last election. During the election Noboa reported Representative Scott Slater to the state police for possible voter fraud after taking video showing Slater, "leaving Kilmartin Plaza, a Providence high-rise for the elderly, with what looked like a ballot."  The police investigated and cleared Slater of any wrongdoing. Slater issued a statement saying that he recognized the man filming him "as someone who had threatened him in the past."
According to the Providence Journal, Noboa "is a convicted felon and has been arrested 10 times dating back to March 2000."
This morning's action follows last month's protest outside Gourmet Heaven on Westminster St. downtown. "We see a pattern of Providence-based food establishments intentionally cheating workers of their wages," said Phoebe Gardener, Community Organizer with Fuerza Laboral.
"It makes me so angry that I am doing everything I can to provide for my family and do my job the best I can and Noboa doesn't care about anything but making money for himself," said Flor Salazar, former employee of Café Atlantic in a written statement, "Some of us are single mothers and are barely getting by."
After chanting in Noboa's driveway and pounding on his door for about fifteen minutes, the Providence police arrived and moved the protesters onto the sidewalk and into the street. Protesters handed out fliers to neighbors accusing Noboa of theft.
Noboa never came to the door or showed his face in the window.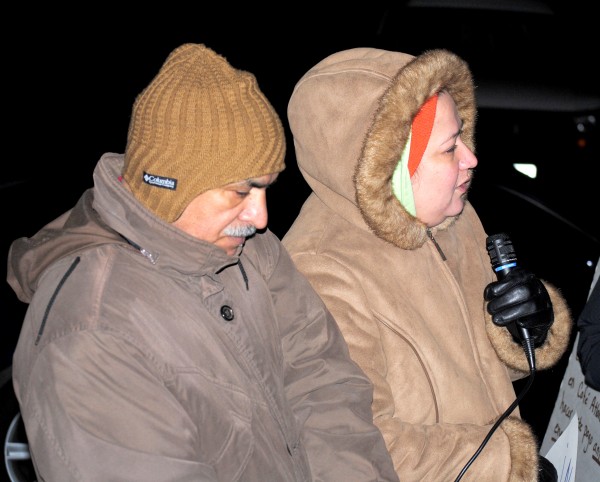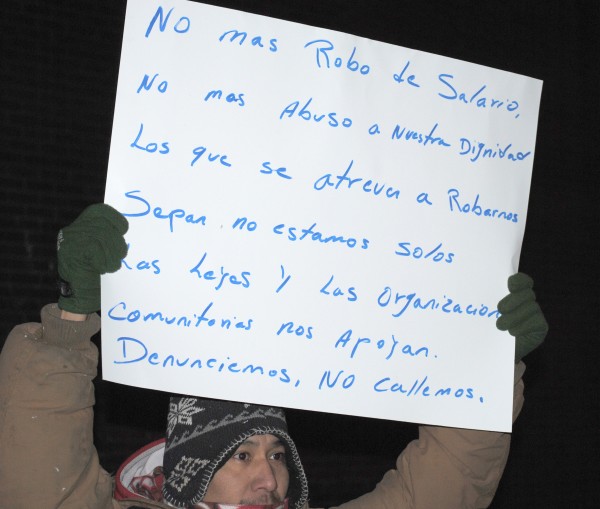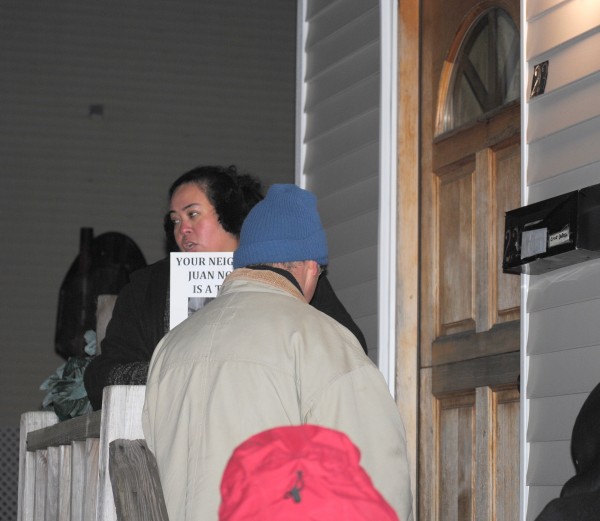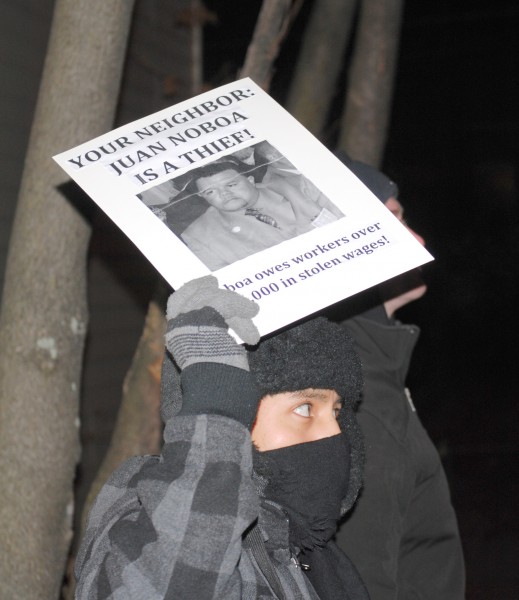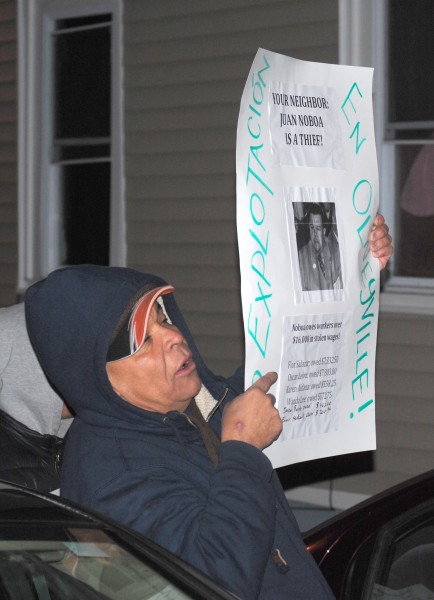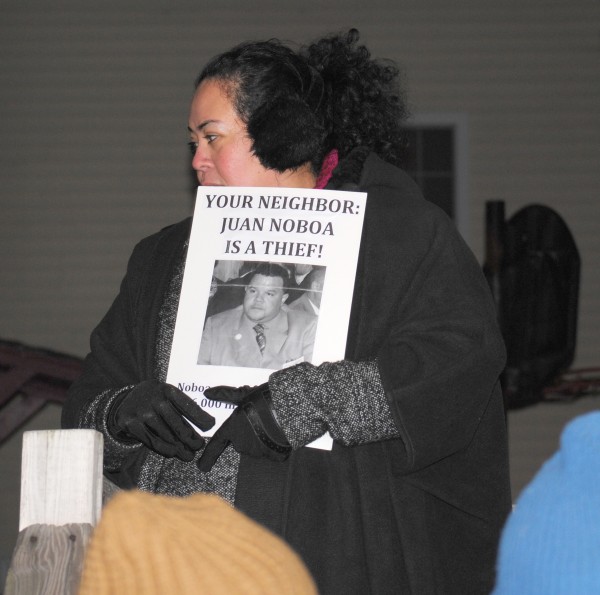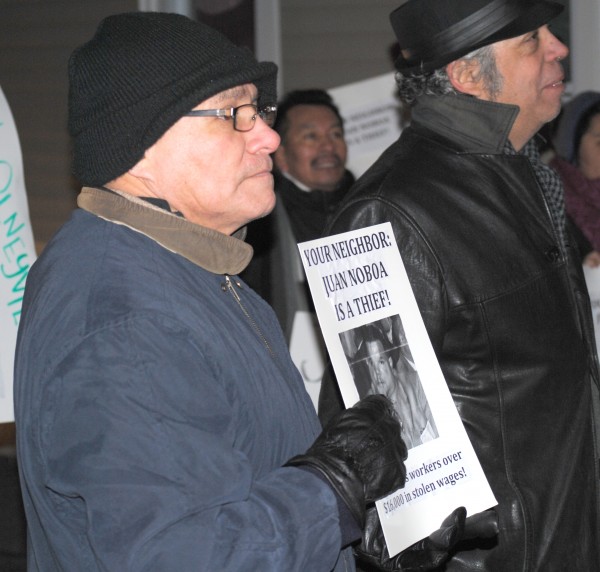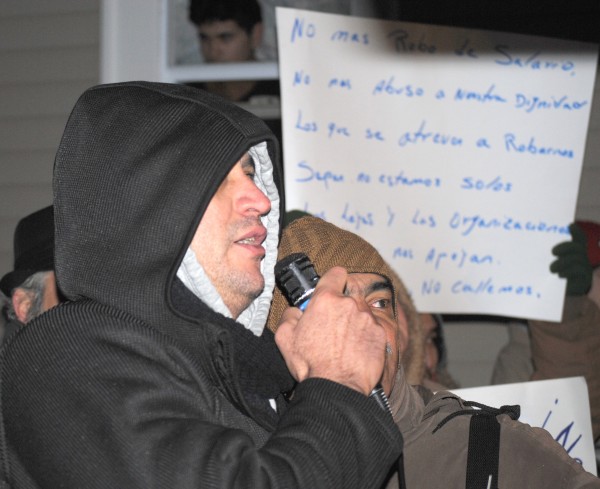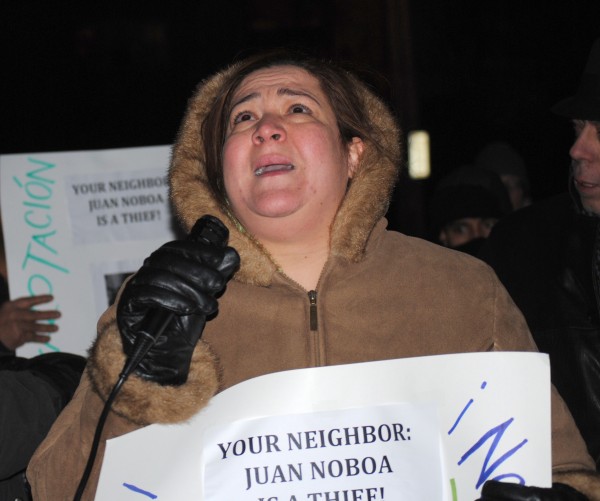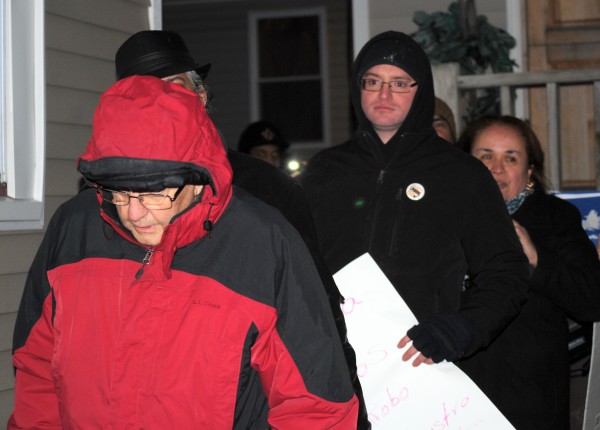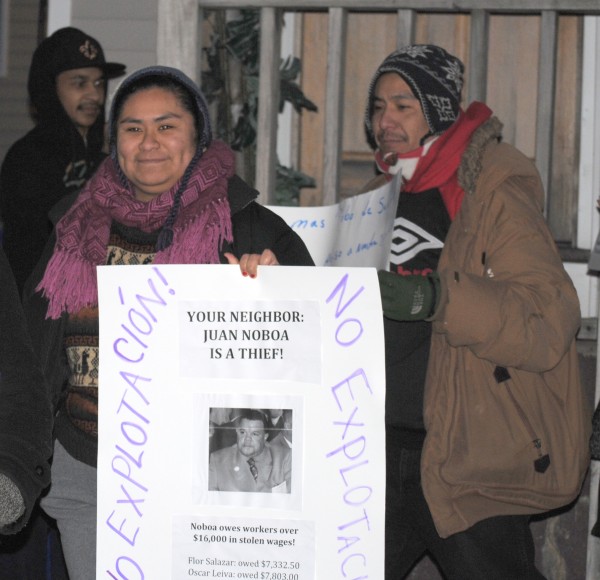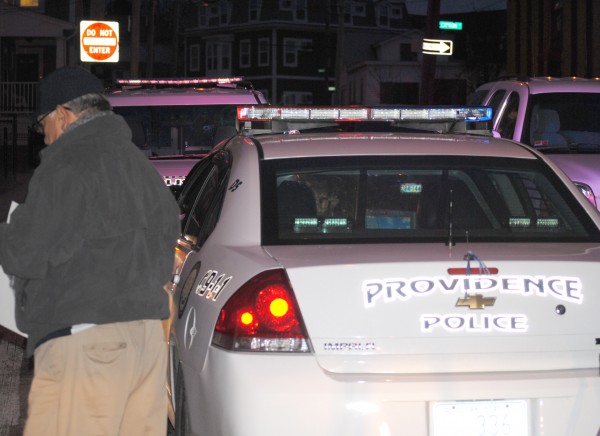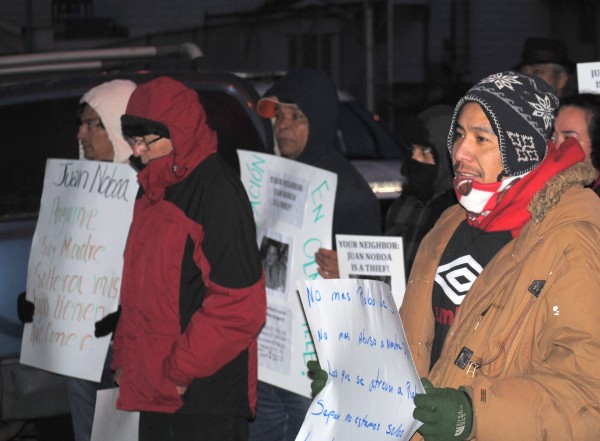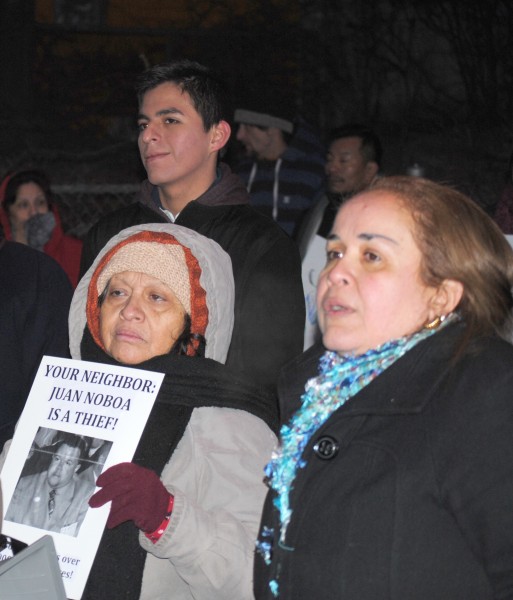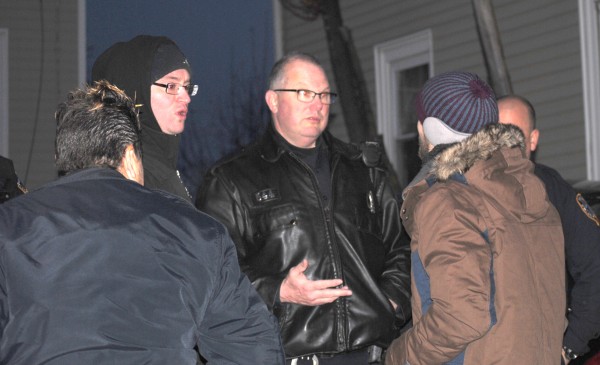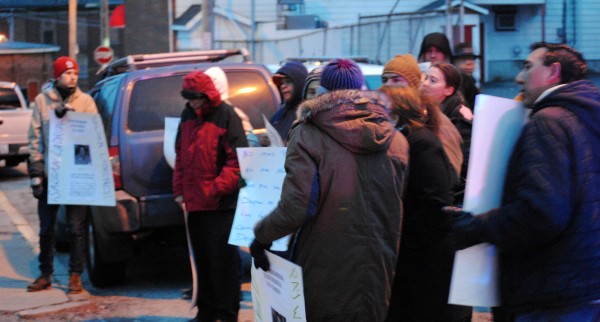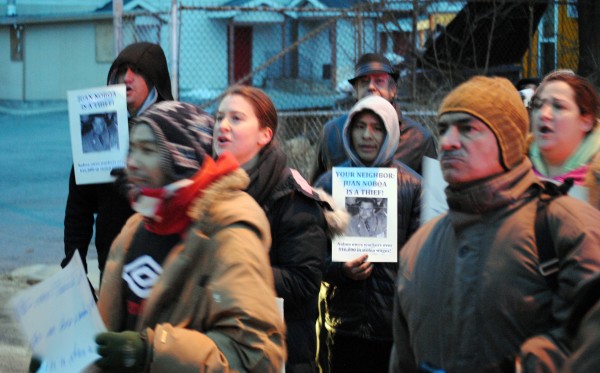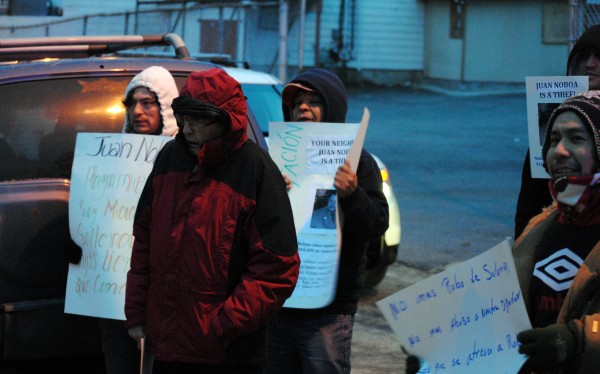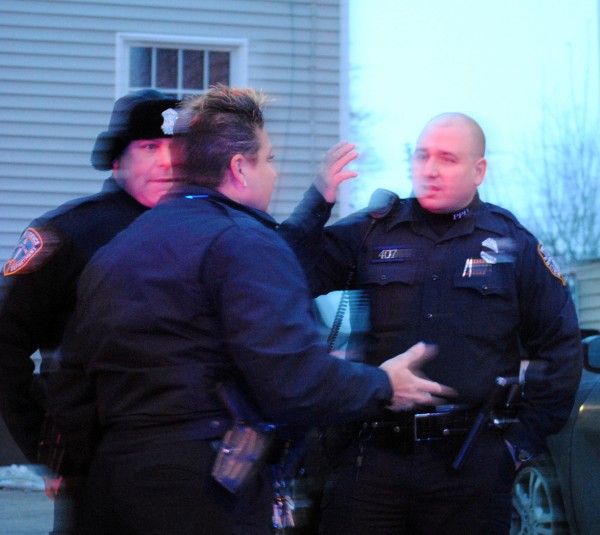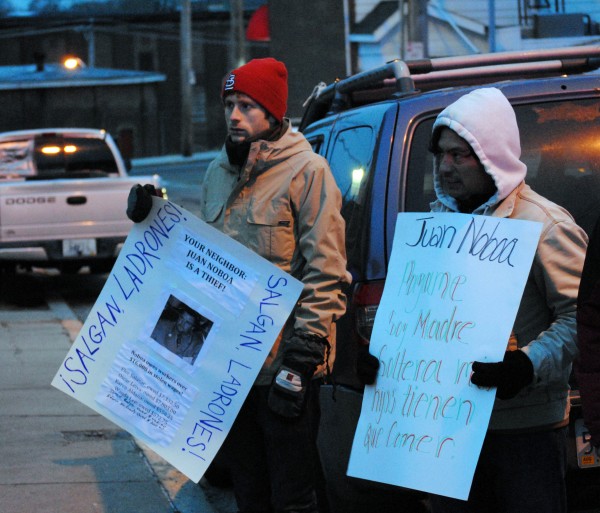 Workers protest ex-boss's home at dawn; demand $17,000 in unpaid wages

,